JUNO Spotlight: Warren Dean Flandez
Nominated for:
2017 | Contemporary Christian/Gospel Album of the Year
(Eternally Grateful)
---
In the first of our JUNO Awards spotlight pieces leading up to the big show on April 2, we chat with eclectic Yellowknife born vocalist Warren Dean Flandez.
Flandez may be rooted in R&B and Soul but he continuously shows how the constricting confines of genre stereotypes are not going to shackle his music into any one ideology. Case in point, his JUNO nominated album Eternally Grateful is a gospel release that veers off the usual paths associated with the genre. The spiritual foundation is strong but built upon it are the singer's Motown and soul influences cemented firmly into place by solid beats and rhythms.
Now calling Tsawwassen, BC home, Flandez embraced gospel music in his teens when he started singing lead in a choir under the direction of former backup singer Checo Tohomaso. He released his first album, Vintage Love, in 2011 to much acclaim and quickly followed it with a successful run on CBC's Cover Me Canada.
His "soulfully charged, urban infused gospel" grooves have opened for Joss Stone and the young musician was offered an honored spot opening for Godfather of Soul himself, James Brown. Though the legend's death in 2006 sadly saw that opportunity not come to fruition, Flandez looks at that moment as a pivotal one in his career.
"I got the call Christmas Eve, and as devastating as it was, it really showed me not to take things for granted," he tells Ottawa Life.
Cherishing the gifts he's been given, Flandez set to adhere to his want to not let the moments pass him by. Adding producer to his list of credits, he founded Studio Cloud 30, one of the country's leading artist development companies. Not forgetting where he came from, he finds the time to direct a 50-piece community choir.
His humanitarian work includes charities like WarChild Canada and the Canuck Place Children's Hospice.
The JUNO Awards return to Ottawa Sunday, April 2 live from the Canadian Tire Centre and on CTV / CTV Go. Flandez, who admits the nomination was an unexpected accolade, took some time out of his busy schedule to talk with OLM before heading to the capital later this month.
Ottawa Life: I like to consider myself pretty music savvy but, I gotta' say, I can't think of any other musicians born in Yellowknife that studied Motown and belt out R&B / Soul like you. How did you discover this music growing up?

Warren Dean Flandez: (laughs) I have my parents and their hundreds of vinyl records to thank for my taste in music. Growing up, our household was rarely silent. The classics were always spinning on the family turntable and I have fond memories as a child singing along to them with my mom and dad.
Speaking of the Motown sound, you were well taught by Checo Tohomaso. What were some of the things that still stick with you that you learned under that mentorship?

I owe so much to Checo. He taught me about finding balance not only in my voice, but balance in my life. He showed me how singing from my heart would always sound better than being obsessed with mastering technique. He also told me to always walk humble which are words I live by to this day.
2011 was a pretty big year for you. Your first album was getting rave reviews and you came in fourth on Cover Me Canada. Looking back, what was 2011 like for you as you lived it?

To be honest, 2011 was an absolute blur! Cover Me Canada was a last-minute, leap of faith, decision. I was still trying to find myself as an artist, something that I now realize is a process that takes a lifetime. Having the album out and appearing on the show were amazing opportunities, but also a huge learning experience about how to really build a career but still stay true to who I was.
What would you say that experience taught you?

Cover Me Canada was a great experience. I met some of the best people that I'm grateful to now call friends. I also had the opportunity to work with some of the world's best musicians and producers. I learned some valuable life lessons on that show that taught me to just be myself and not compromise who I am as an artist.
You started singing in church and your second album was a return to those gospel roots. Why did you opt to go back to that genre after Vintage Love?

I look at my music like a journey, and like all great adventures, they circle back so another adventure can start. There's nothing quite like coming home, and singing gospel music feels like home.
Gospel music is, of course, very uplifting and gets right down into your soul. How does it make you feel while singing it?

Singing gospel music makes me feel free. I have nothing to prove and it truly takes over my being. It allows me to express myself in a way that is indescribable.
Now, considering this is your first JUNO nomination, how do you feel gospel music is received in Canada in general?

To be honest, the gospel music scene in general is something completely new to me. I've been a mainstream artist for most of my professional career! I definitely feel that gospel music can sometimes be viewed as a sub-category "niche" genre and I'd like to change that. I think that sometimes there is a misconception that gospel music is overtly religious and I think people are just uncertain about if it's palatable for mainstream crossover. But I think times are changing and I hope to see more platforms available for gospel music in Canada.
Can you tell me a bit about Studio Could 30 and how you came to form the company?

Ahhh the studio…I often joke that Studio Cloud 30 started out as the little company that could, that did, but happened accidentally! (laughs) But in all seriousness, Studio Cloud 30 is a premier talent development company that focuses on providing industry level music lessons and artist development services. Everything from voice, piano, guitar, drums, to acting, recording, stage coaching and songwriting, it is a place to discover or rediscover your passion for music and learn from industry professionals. It all started out with just me and a piano teaching out of my parent's basement, and has since grown to a company with multiple instructors and multiple locations. Ever since the birth of my son a few months ago, I've taken a small step back from the day to day of the company and it has been so great to see it run and flourish. It was always intended to be something that I wish I had starting out and I am so proud of what it has become and the amazing team that we have.
With touring, recording and the company you have a lot on the go yet you still manage to find time to direct a 50-piece choir. Can you tell me about that project?

The Top Line Vocal Collective is truly a labour of love and they are amazing! Take 50 of the most diverse, unique, passionate, talented individuals and put them all in a room together and get them to sing and harmonize. It's a beautiful thing. Apart from their talent, the community engagement and the charitable aspect is what truly makes it special. Each year, this group of people donate their time and talent to raise thousands of dollars for local deserving charities. So no matter how busy I get, I make sure that I always make time for them.
Eternally Grateful seems to merge all of your style influences into one album. What went into putting it all together?

Eternally Grateful is definitely a blend of all the styles of music that influenced me throughout the years. It was actually a very easy process once I allowed myself to just let inspiration flow. There is so much more of me in this album that is laced within each song. Paying tribute to my family, my wife and son, my parents, my friends, and my faith. This is where I draw inspiration on a daily basis and once I let myself allow that to the flow, the rest was easy!
Recommended Articles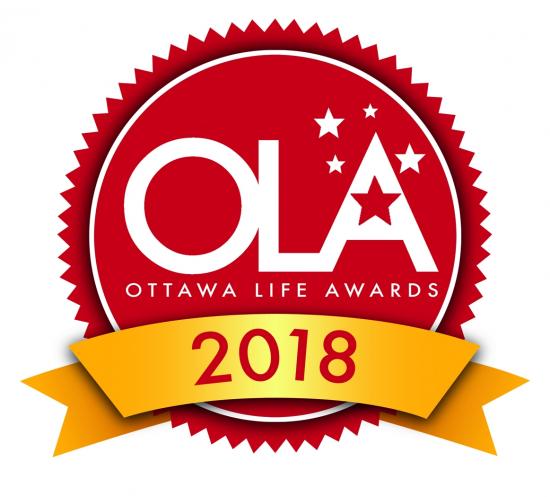 Have your say on the best of the Capital! Cast your vote for the 2018 Ottawa Life Awards.
Read full story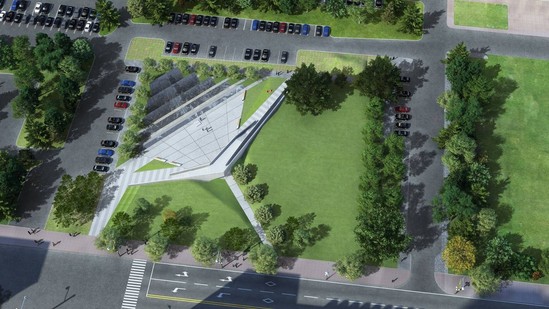 There seems to be a general agreement that the Memorial to the Victims of Communism—Canada a L...
Read full story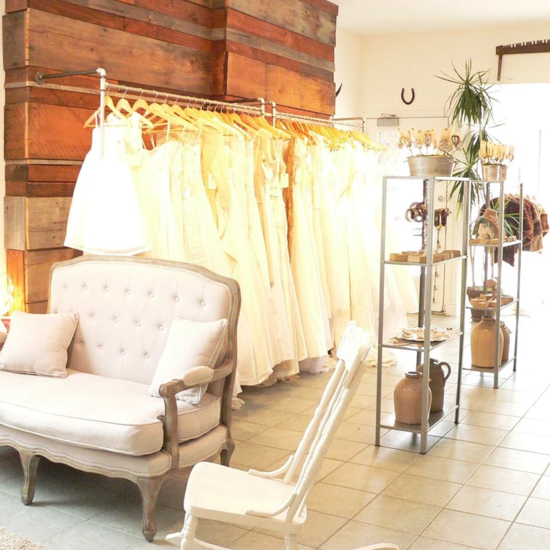 Wearing mom's old jeans from the eighties may not be a fashion faux pas anymore. The masses are fl...
Read full story
Comments (0)
*Please take note that upon submitting your comment the team at OLM will need to verify it before it shows up below.