Politics
Kathleen Wynne Ontario's Premier Candidate
Kathleen Wynne Ontario's Premier Candidate
Kathleen Wynne was first appointed to Ontario Premier Dalton McGuinty's Cabinet in September 2006 as Minister of Education. For almost four years in that portfolio, Wynne worked vigorously to bring full-day kindergarten to the province's schools, while promoting and initiating measures intended to make classrooms in Ontario's elementary schools more conducive to learning through a personalized educational experience with fewer students per classroom.
In 2010, a cabinet shuffle resulted in Wynne being shifted to Minister of Transportation, a position she retained until October 2011. Wynne's most recent cabinet portfolios were the two she held simultaneously: Minister of Municipal Affairs and Housing and Minister of Aboriginal Affairs, both of which she resigned from to enter the Ontario Liberal leadership race.
Wynne is one of seven candidates in the current Ontario Liberal leadership race and she appears to be near the front of the pack when it comes to endorsements, being backed by nine McGuinty caucus members as well as two former federal Members of Parliament. And, like her formidable opponent Sandra Pupatello, Wynne has balanced support in Eastern and Southwestern Ontario, and the Liberal stronghold of the Greater Toronto Area (GTA).
While campaigning in Ottawa in November, Wynne sat down for an interview with Ottawa Life Magazine. She told me that, although she officially entered politics in 2000 as the public school trustee for Toronto's Ward 8 and was later elected to the Ontario legislature for the first of three terms in 2003, her motivation for seeking elected office, particularly at the provincial level, was formed years earlier. Wynne, the Liberal Member for Don Valley West, stated that the catalyst for her decision to run for public office was her dissatisfaction with the manner in which Mike Harris – Ontario's Progressive Conservative Premier from the fall of 1995 to the spring of 2002 – approached education in the province. Or, as Wynne puts it: "The motivation for me was publicly-funded education. That's why I got involved." It should come as no surprise that
education is an issue that is near and dear to Wynne's heart, since prior to her entry into politics, she had spent most of her professional life working in the education sector in capacities ranging from teaching English as a second language to mediating conflict resolution. Also, her own ties to the education profession are strong in that she holds a Masters degree in Linguistics from the University of Toronto as well as a Masters in Adult Education from the Ontario Institute for Studies in Education.
Wynne has centered much of her candidacy upon the need to make politics in Ontario less polarized, less divisive and more open to the new ideas and opinions of all who are involved in the issues faced by the province. This is no small task, given the challenges that Premier McGuinty's Liberal government has had to confront in the past and that Wynne (or one of her opponents) will have to defuse should the newly- minted Liberal Ontario Premier hope to hold onto his or her job when Ontarians — and not just Ontario Liberal Party delegates — head to the polls.
The divisive and polarizing challenges  that the winner of the leadership race will have to face are many. They include the backlash from rural voters for what many see as unwelcome and intrusive renewable energy projects and a predominantly urban-focused government that is unaware of the adverse effects that its policies — most notably its decision earlier this year to end the Slots at Racetracks Program — can have on lucrative businesses in rural Ontario. Government scandals characterized by mismanagement of large sums of taxpayer dollars, record deficits and labour disputes with Ontario's educators that have recently resulted in strike action are also issues requiring attention.
Wynne, however, is adamant that she can surmount these difficulties, should she become the new Liberal leader. And she claims that her collaborative style is how she can accomplish this task. "I bring people together and solve problems. As Premier, I am going to be looking for ways to include people in the life of the province, whether they are living on a farm in an isolated area or in the Far North or in downtown Ottawa." To mitigate some of the perceived divide between rural and urban Ontarians, Wynne has decided to tackle things head-on by appointing herself as the Ontario Minister of Agriculture, Food and Rural Affairs for a period of at least one year, should she become Ontario's next premier.
Even so, Wynne, a realist, recognizes the gravity of the situation that she and the other six leadership candidates (as well as the Ontario Liberal Party as an institution) must face. Reflecting that "It is an important juncture right now for us in the Liberal Party," she takes solace in what she considers to be a basic requirement for a Premier of Ontario. "The job of the leader, the job of the Premier, is to work in the best interest of all Ontarians."
Despite the hurdles awaiting Wynne if she becomes Ontario's next Premier, she is confident that all challenges can be met because, as she says, "I'm a fighter."
The upcoming Ontario Liberal Party Leadership leadership election will be held January 25 to 27, 2013, at Maple Leaf Gardens in Toronto.
TOP PHOTO: Paul Couvrette
Recommended Articles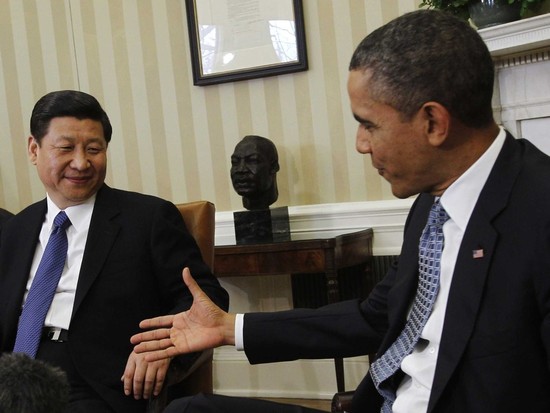 The United States and China, which are liable for more than one-third of global greenhouse gas-emiss...
Read full story
In November of 1936, in the depths of the Great Depression, incumbent Democrat President Franklin De...
Read full story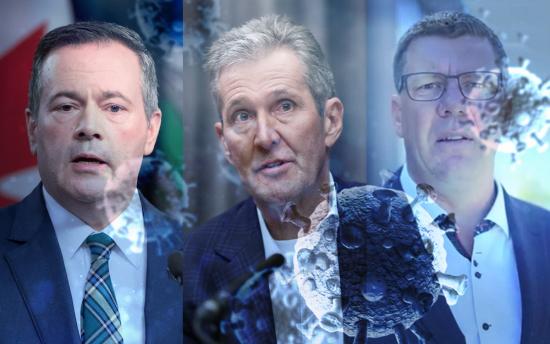 Look, I get I'm beating this drum pretty hard. But the data just keeps piling up.
Read full story
Comments (0)
*Please take note that upon submitting your comment the team at OLM will need to verify it before it shows up below.