Politics
Op-Ed: Kazakhstan votes for progress and continuity
Op-Ed: Kazakhstan votes for progress and continuity
On March 19, 2019, President Nursultan Nazarbayev announced that he would step down from office and initiate a constitutional transition of the executive branch. The Interim-President Kassym-Jomart Tokayev called for an early election for June. Seven candidates have entered the race including Daniya Yespayeva from the Ak Zhol party. The nomination of Yespayeva was a historic moment for Kazakhstan, as she is the first ever female candidate to run for President. On June 9, the Kazak people voted Kassym-Jomart Tokayev as their new President with 70.76% of the popular vote. In the op-ed below, Kazakhstan's Ambassador to Canada, Akylbek Kamaldinov, shares his perspective on the election results and what it means for Kazakhstan:
---
During her first-ever visit to Kazakhstan in December 2018 the Right Honourable Julie Payette, Governor General of Canada, met with the then President of Kazakhstan, Nursultan Nazarbayev, and the then Chairman of Senate, Kassym-Jomart Tokayev.
This is especially meaningful and symbolic today, considering that in as little as six months a historic political transformation has occurred in Kazakhstan. Nursultan Nazarbayev, the founding father of the country, resigned in March this year. Less than three weeks after his resignation, Senate Speaker Kassym-Jomart Tokayev took office as President and called early elections.
This time, Kazakhstan's presidential elections took place in the most competitive and diverse atmosphere in our nation's history. Seven candidates of different background and walk of life stood for the highest office. The list included the first ever female candidate to run for the presidency – Daniya Yespayeva from the Ak Zhol party.
On June 9, the elections were held in a transparent and fair manner. Voter turnout was 77.4 percent, with 9,261,460 of the 11,960,364 registered voters having voted, including 160,203 young voters casting their ballots for the first time.
On that day, the entire world was witnessing the unfolding of a democratic process. More than 1000 international observers were monitoring the procedure in different cities across Kazakhstan, including 866 observers from nine international organisations and 147 observers from 41 foreign countries. The Organisation for Security and Cooperation in Europe, which Canada is part of, alone sent about 340 observers. Over 300 foreign journalists from 40 countries of the world were covering the historic event.
According to the preliminary results, published by Kazakhstan's Central Election Commission later on the election day, Kassym-Jomart Tokayev won 70.76% of the vote. This reflects a nationwide support of his campaign calling for the continuation of Nursultan Nazarbayev's strategic vision, domestic and foreign policy priorities.
Tokayev is a career diplomat and has served in different government positions, including Prime Minister, Minister of Foreign Affairs, Senate Speaker, and UN Deputy Secretary General in Geneva. He is fluent in Kazakh, Russian, English and Chinese.
Presidential election showed the population's readiness for change. At the same time, it is very important that any change in our country is evolutionary. At the moment, maintaining social and political stability, peace and unity of our people is of the utmost importance.
Over three decades under the leadership of Nazarbayev, Kazakhstan has achieved great success. One of his major policy legacies is the Five Institutional Reforms. It focuses on the rule of law, transparency and accountability of the state, efficient and professional public service, industrialization and economic growth, and consolidating national unity.
While the situation in the world is far from stable, Kazakhstan has confirmed continuity, predictability and stability of our domestic and foreign policy. As Ambassador of Kazakhstan to Canada, I would like to stress that Kazakhstan will continue to fulfill its international commitments and engage with the global community in a constructive and consistent manner.
Despite the vast geography that divides North America from Central Asia, Kazakhstan and Canada have a lot in common: scenic landscapes, diverse and educated population, religious freedom, bilingualism, enormous energy and mining resources, world-class agriculture production, harsh winters, love for hockey, to name a few. Kazakhstan's government has been viewing Canada as a role model and our countries have established a robust partnership that greatly benefits our people.
Kazakhstan is a good partner and a friend of Canada in many multilateral forums and international organizations, including the United Nations, the Organization for Security and Co-operation in Europe, the International Monetary Fund, the World Bank, and the World Trade Organization. Kazakhstan has served as a non-permanent member of the UN Security Council in 2017-2018 and is ready to share its experience with Canada, as Ottawa bids for a sit in the Council in 2021-2022.
We are determined to further deepen our cooperation with Canada under the new president Kassym-Jomart Tokayev. I am confident that both our nations will achieve great political and economic success as Kazakhstan has embarked on the path of reforms and progress, having remained committed to our basic values.
Recommended Articles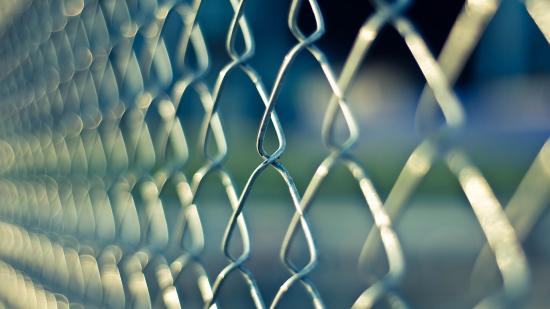 What's wrong with mandatory minimum sentences? Plenty. Especially when it comes to murder.
Read full story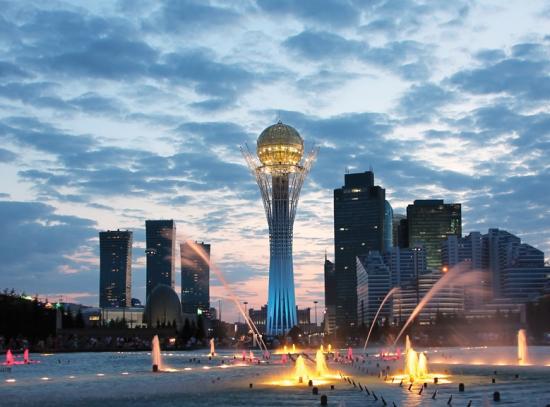 As Kazakhstan was celebrating its 28th anniversary of independence earlier this month, President Kassym-Jomart Tokayev unveiled new reform initiatives that will profoundly affect the country's political life and international standings.
Read full story

In 2016, after a 23-day trial, Postmedia and Martin were found guilty of defaming me when I ran in the 2008 Alberta provincial election.
Read full story
Comments (0)
*Please take note that upon submitting your comment the team at OLM will need to verify it before it shows up below.