Travel
Killarney Lodge delivers the best of Algonquin Park
Killarney Lodge delivers the best of Algonquin Park
All photos by Neil Moore
---
When we were kids, my parents never splashed out on big vacations. You know, like Disney or Europe.
We went camping. Back to the basics with an old-school canvas tent (and later a tent trailer), naphtha stove and lantern, coolers, axe, and a big can of "Yard Raid."
Food was always informal, and as an adult, I've failed to pass on my gusto for camp cuisine – like burnt eggs and toast with a whiff of Coleman fuel. My kids are similarly chuffed about swapping their comfy beds for a paper-thin foam mattresses.
That is why last year's summer vacay was upgraded to a lodge – inside one of my favourite provincial parks. It offered the ability to commune with nature, and then leave it for a proper meal and a good night's sleep.
Our respite was Killarney Lodge, just off Highway 60, on a peninsula within Lake of Two Rivers – in the heart of Algonquin Park. It's the perfect base camp to enjoy the surrounding 7,700 sq. km. of wilderness, with many of its trails and attractions a just short drive from your comfy cabin.
And when I say "comfy," I don't mean the homespun cottage you may have grown up with. Some of these cabins have been around since the 1930s, but ours had been expanded and updated with polished hardwood floors that lacked the sponginess of typical cottage plywood, and the bathroom was not only fitted with modern fixtures, but toasty.
Despite these renovations, the décor is pure Muskoka, along with cabin's log walls and old-school screen door that slams appropriately.
The view from the wood porch is stellar, overlooking the placid lake where you can enjoy spotting loons, ducks, and the occasional beaver. Or the abundant squirrels and chipmunks who share an interest in whatever you're snacking on.
Algonquin is also bear country. Even nodes of civilization like Killarney are not immune to these intruders. Owner Eric Miglin recounted how a bear the previous night had burgled the pantry and made off with a few pies. The only casualty was a screen door.
Perhaps the furry beast had read his ad in the park guide: "Come for lunch – stay the night," suggesting the meals are a step up from traditional cottage fare.
"Food is a huge part of the Killarney Lodge experience," said Miglin. "We like to think of ours as 'fine country cuisine'. Our main cooks and two bakers are all local, and have been here for over thirty years."
He noted their decades-long signature item: slow-cooked prime rib of beef with Yorkshire pudding. "Two other popular dishes, especially with our European guests, are pan-fried northern pickerel and seared rainbow trout. Both are lightly seasoned so you can savour the delicate flavour."
After each meal, it was off to sightsee. Miglin offered a few nearby suggestions, and despite our brief stay, we were able to cram in a few. Like Ragged Falls, where you can walk up to a thundering, whitewater section of the Oxtongue River. It's open from May until October, but check the website for hours before heading over.
Also worthwhile is the short, but rugged Lookout Trail. This 1.9 km loop rises to a cliff that overlooks a vast section of park. Expect to work for the view – and wear proper hiking shoes.
And don't forget about the Visitor Centre. It's just east of the lodge and opened in 1993 to celebrate the park's centennial. There are plenty of exhibits and info for those interested in Algonquin's wildlife, geology, and history.
Another highlight was the logging museum. Its self-guided tour begins with a video, followed by an easy trail that winds through a recreated logging camp that features several period exhibits, including an amphibious steam-powered "alligator" tugboat that once moved from lake to lake.
Both days of sightseeing wrapped up at the lodge's beachfront, my wife and I in a canoe, and my son in a kayak – his new favourite mode of transportation. Gliding through the tea-hued waters and sneaking up on local wildlife was the perfect post-dinner wind-down before dark.
"As Canadians we so often take our wilderness spaces for granted," said Miglin. "There's nothing like seeing Algonquin Park through the eyes of a visitor, especially from overseas. They almost think they've died and gone to heaven."
Or as my teenage daughter sees it: "It's like camping without the regret."
Recommended Articles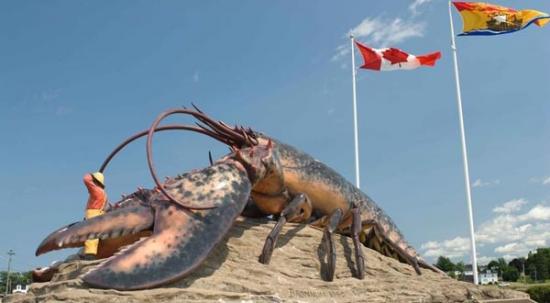 Here are a few reasons why New Brunswick should be your top vacation destination this summer.
Read full story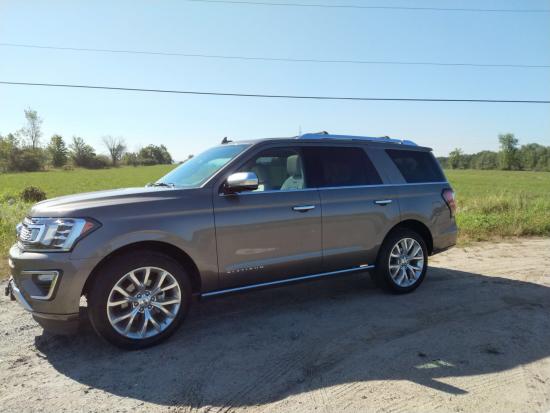 While I am no fishing expert, I was fortunate enough to embark on a two day adventure hosted by Ford Canada.
Read full story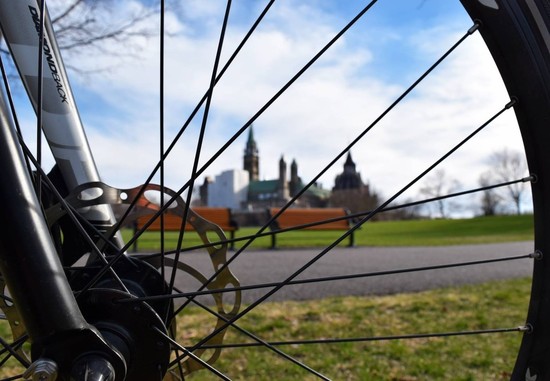 It is officially bike season in Ottawa. Here are 10 reasons to try biking this spring!
Read full story
Comments (0)
*Please take note that upon submitting your comment the team at OLM will need to verify it before it shows up below.