Killing Pace
In a year dominated by stranger-than-fiction headlines, an actual novel that compels, enlightens, and keeps the reader glued to the page (and off the Twitter feed) has proven harder than usual to come by.
As of November 2017, readers need look no further than Douglas Schofield´s latest, Killing Pace (Minotaur Books) – a timely, high-energy thriller that transports you into the depths of Florida´s Everglades, the backstreet of Sicily, and the mind of a kidnapped woman who must piece together her past in order to bring down an international crime syndicate that's preying on some of the world's most vulnerable people.
Ever since a catastrophic car accident in Florida´s Big Cypress National Preserve left Lisa Green barefoot, bleeding, and suffering amnesia, she's been holed up in a bush cabin with her fiancée, plagued by suspicions. She may have lost her memory, but she hasn't lost her ability to reason – and reason tells her that Roland Lewis is not a man she would have ever agreed to marry.
Lisa isn't Roland´s fiancée – she's his prisoner. Triggered by a chance TV news story, she begins to remember training and skills that she did not know she had, and discovers her real identity: Laura Pace, an undercover U.S. Customs and Border Protection officer with a legendary reputation for high-profile criminal takedowns.
As Laura makes her escape, Killing Pace flashes back to the previous year when, under an alias, she travelled to Sicily and uncovered an illegal international adoption scheme. Having closed in on a shadowy organization specializing in trafficking infants purchased – or, more often, kidnapped - from Syrian refugees, the ringleaders framed her for murder and then tried to make her disappear. The car crash on a backroad in Big Cypress may have injured her severely, but it saved her from a far more grisly fate.
With her memory restored, Laura recruits an unusual group of allies –who range from members of a shadowy U.N. intelligence unit to a New Jersey Mafia Don –as she sets out to clear her name, bring the guilty parties to justice, and track down a missing baby.
It is called vengeance, and it is not going to be pretty.
A heart-pounding tale that vividly reveals the criminal underbelly that turns profit from today's refugee crisis, Killing Pace proves that not every determined, hard-bitten hero in
the popular entertainment landscape needs to come with a Y chromosome.
"Years ago, I noticed that in commercial fiction – particularly in the mystery/suspense/thriller arena – women were routinely assigned to the supporting roles," Schofield reveals. "But why not a formidable woman? After all, she has an extra advantage: she is unexpected. We are culturally hard-wired to root for underdogs, and who makes for a better underdog in a fight?"
The first installment in a planned series centered on Laura Pace – a whip-smart, tough as nails, thoroughly capable protagonist who can go toe-to-toe with the very best of what the contemporary thriller landscape has to offer – Killing Pace cements Schofiel´s status as a must-rad author, and is not to be missed by anyone looking for an immersive read that sees the good guys (ahem, women) maybe, just maybe, prevail.
Douglas Schofield was raised and educated in British Columbia, where he earned degrees in History and Law. Over the past three decades, he has worked as a trial lawyer in Canada, Bermuda and the Cayman Islands. During those years, he has prosecuted and defended hundreds of cases of murder, sexual assault and other serious crimes. In 2013, after nine years as Assistant Solicitor General in the Cayman Islands Government, Schofield returned to private practice. In 2017, he decided to retire and devote himself full time to his writing. Killing Pace is his fifth novel, and the first in a planned "Laura Pace" series.
Recommended Articles
In his international bestseller, The Hidden Life of Trees, Peter Wohlleben opened readers' eyes to the amazing processes at work in forests every day.
Read full story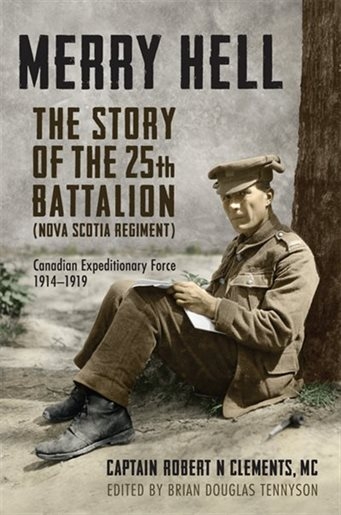 The Canadian military history has many stories and anecdotes that inspire Canadians from coast to coast to feel proud of their history and the role they have played in the world.
Read full story
---
Costly Fix examines the post -1995 Alberta tar sands boom, detailing how the state inflated the profitability of the tar sands and turned a blind eye to environmental issues.
Read full story
Comments (0)
*Please take note that upon submitting your comment the team at OLM will need to verify it before it shows up below.