Business
Krackers Katering serves customers and community with their value-added business model
Krackers Katering serves customers and community with their value-added business model
"Great food for the greater good" - that is what Krackers Katering promises their customers and boy do they deliver on that promise!
Founded in 1999 as Causeway Work Centre's first social enterprise, Krackers Katering was created with a mission to provide people with barriers to employment, such as mental illness or disability, with the opportunity to work. Krackers Katering and Causeway's brand of social enterprise is built on the belief that financial profit should never come at the expense of people's growth, independence and well being. By focusing on providing supported employment for people, Krackers is creating an environment that gives people the opportunity to develop their skills, confidence and hope they need to find lasting employment in the community. With their blend of quality service, irresistible dishes, and their commitment to make a difference in the lives of so many, Krackers Katering is an easy choice for even the most ethical consumer.
Operating within the bustling neighbourhood of Hintonburg, Krackers Katering serves delicious and competitively priced food options for both the public and private sector in Ottawa. They cater for organizations from the not-for-profit sector and even Federal Government departments such as ESDC. Krackers Katering has expanded to catering for private functions including small weddings and birthday parties.
Their menu offers fresh, healthy and delicious options with a selection of hot and cold dishes, as well as trendy hot canapés and appetizers to complement a variety of events. Recently, Krackers has made a substantial effort to increase their health-conscious options to meet a wide variety of dietary needs. "We're trying to keep our menu diverse to accommodate not only our customers' needs, but their sophisticated pallets," said Krackers Katering Manager, Sarah Barry. "Krackers took notice that there was a real demand from our customer base for vegan and vegetarian options, so we've been working hard to adapt our menu. As the Manager, I wanted to modernize our menu and stay on top of the emerging culinary trends because I believe that adaptability is one of the keys to running a successful business."
Their ability to adapt to the needs of their customers and stay on top of emerging trends has
allowed Krackers to become competitive within the catering industry. What makes Krackers truly unique however, is their commitment to their social mission. "Over the 20 years that we've been running, we've been able to grow both our business and our impact on clients coming to Causeway. Our mission has and always will be to provide supported employment opportunities for clients to help them gain the confidence, skills and experience they need to transition into a job in the community," says Barry. It's about more than just having the opportunity to work. It's about giving people the chance to be proud of the work they are doing and working regardless of the challenges that they face in life. Clients who come to Causeway and work at Krackers have access a variety of additional services including using the Employment Resource Centre, working out in their fully equipped gym, and accessing their Community Supports Services. Clients working at Krackers also work with Employment Support Specialists who assist them in preparing for and ultimately finding employment in the community.
By purchasing from Krackers, customers can feel confident they are receiving a quality service while also feeling good about making a difference in the lives of so many people. "Working with Krackers Katering always put my mind at ease when running events because I know the quality is going to be excellent, the service will be top notch, and the team is very flexible, so if any issues arise, they're ready," says former client, Invest Ottawa. "Not only does Krackers make my life easier, but they improve that of others too, which makes working with them that much more enticing."
To learn more about Krackers Katering's value-added business model or to explore their menu visit krackerskatering.org!
Recommended Articles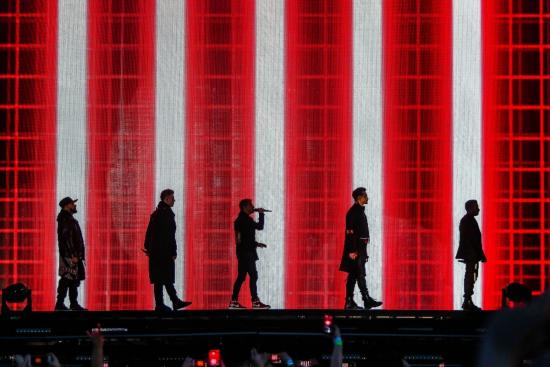 Backstreet Boys were in fine form singing and grooving around to "I Wanna Be With You," nailing every high note and step like it was still the '90s.
Read full story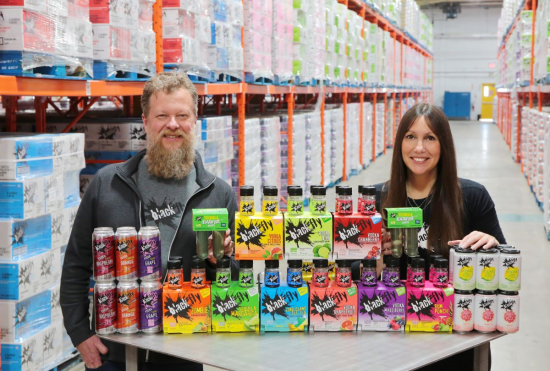 In a landscape of global companies, Black Fly, much like the Canadian-esque insect itself, swooped in undetected and took a large chunk of the market.
Read full story
Ottawa fell to the Montreal Alouettes 36-19 Saturday evening in their first East Division matchup of the season.
Read full story
Comments (0)
*Please take note that upon submitting your comment the team at OLM will need to verify it before it shows up below.