Travel
Lake Tahoe—America's Backyard Wants You to Come Play
Lake Tahoe—America's Backyard Wants You to Come Play
Ever enjoyed an afternoon in the sun at Meech Lake? Maybe you have ridden there by bike, hit the slopes at nearby Camp Fortune, zip-lined at the aerial park or visited Chelsea for a meal or to meander through art galleries. Now, imagine if Meech Lake was the largest alpine lake in America, as in 22 miles across, crystal clear for 75-plus feet down and surrounded by some of the best and most skiable terrain in the world. This is Tahoe.
The ancient summering ground for the Washoe Indians, Tahoe was stumbled upon during the gold rush. It became the summer retreat for western America's elite, who built elaborate estates and enjoyed their private retreats until roads opened access to everyone. In 1960, local ski hill, Squaw Valley hosted the Winter Olympics and the area became known to the world. Today, standing at the water's edge looking at the snow capped peaks that fill the landscape, Tahoe is a beautiful, peaceful, soulful place. However, turn around and there is a bevy of the most thrilling activities that beckon you to join in.
Tahoe is shared by two states, California and Nevada, and divided into two areas, North and South. Both are spectacular and offer great skiing and off-slope adventure opportunities. The locals all seem to have their favourite spot.
South Tahoe is a little busier and borders the Nevada state line. A town of 20,000 plus, the South is part back to nature, eco-friendly with a glitzy neighbour right next door. Ski all day at Heavenly in California and when the lifts close, take in a show at a casino in Nevada or head to one of the many great restaurants in South Tahoe. Hit the Après Wine Company for wine by the glass and tapas. Dinner at The Boathouse On the Pier is the perfect place for a great meal and to enjoy the sunset. There is also Jimmy's Restaurant at the Landing Resort. British expat, Maria Elia, runs the kitchen. Recently renovated, it is a stunning location and the food is fabulous. A little more laid back, The Beacon Bar and Grill at historic Camp Richardson also has great lake views and no worries if you have your back to the window. There is an enormous mirror that serves as a trompe-l'oeil. Enjoy that and one of their signature Rum Runner drinks and you'll never know you weren't facing the beautiful lake view.
North Tahoe offers equally great dining. It is a little more spread out than the South but if all goes as planned, 2015 will see a trans-lake ferry service that will move guests back and forth across the lake. So, you can stay in South Tahoe but have easy access to North Tahoe.
Family friendly is the way they roll in Tahoe. The Ritz-Carleton at NorthStar even sets up tents in your room for your kids to have an "indoor campout." They also have a great kids' program, Ritz Kids designed by Jean-Michel Cousteau's Ocean Future Society.
Why not split your trip between North and South? The drive alone will make it worthwhile. You will pass the beautiful Emerald Bay and see spectacular granite cliffs drop away to the lake below. You will see the long driveway that leads to the water- front mansions of Rubicon Bay. Try to spot the driveway leading to the estate of the Corleone family from the Godfather II. You will love the drive through thick forest where the pine trees seem to touch the sky.
Tahoe is a year-round destination but surprisingly it sees more visitors in the summer than in the winter. However, if you are a skier, take your first trip to Tahoe in the winter. With Alpine Meadows, Kirkwood, Heavenly, Sierra at Tahoe, NorthStar, Squaw Valley, Homewood and Sugar Bowl, the Tahoe Basin has more lifts than the entire state of Colorado. It's no wonder the area fielded more athletes for the Sochi 2014 Winter Olympics than anywhere else in the U.S. All the hills are great. Combined with the average annual snowfall, at hill level, of 350 inches, Tahoe is hard to beat. The two big ones are Heavenly with 97 trails and 4,700 acres and Squaw in the North which has 177 trails and 3600 skiable acres. That is a lot of terrain. (To offer a comparison in terms of size, local Ottawa fav Camp Fortune has 95 acres.) Both Heavenly and Squaw are fantastic destinations and both offer multi-day and multi-hill ticket options. Don't forget the sunscreen as the region gets on average 307 days of sun a year.
Most ski areas offer activities including rope courses, snowmobiling, dog- sledding, snowshoeing, skating, spas and more. Heavenly has the high-energy zip line called the Blue Streak that will knock your socks off. NorthStar, a true ski-in ski-out resort, has a craft workshop/store called Villager Candle Shop, Pottery Painting & More where you can do mosaics, make candles or paint.
If you enjoy curling, South Tahoe's only indoor hockey rink has a dual purpose: hockey, of course, but it is also home to Lake Tahoe Epic Curling. The club offers drop-in curling (currently on Sundays) for existing curlers of varying levels.
Stand-up paddle boarding (SUP) is amazing. Almost anyone can do it — no special talent is required. The board is wider than a surfboard and rounded on the edges to ensure smooth gliding through the water. Summer or winter, Tahoers believe that it is always the perfect condition to SUP. It is incredible to see fully clothed, barefoot people stand-up paddle boarding with snow-capped peaks behind. You can hire a guide and head out for a day tour or just go on your own for an hour or two.
Most resorts have rope courses, but we headed to the woods in North Tahoe and harnessed our inner monkey at Tahoe Treetop Adventure Park at Granlibakken Resort. This adventure park is open winter or summer and has 3 kids and 5 adult courses. With 120 suspension bridges and 13 zip lines, it has something for everyone. The course is marked just like a ski hill with green, blue, and black markers so you can get a sense of the level before attempting a course. Adrenaline junkies and beginners will both be satisfied, and it is safe too. The smart belay system only allows for one carabiner to be unhooked from the safety cable at a time. Make sure to book ahead.
If snowshoeing, cross-country or back-country are your thing, local stores rent the gear and offer guide services. Gear rental is inexpensive, about $22 a day for snowshoes, poles, and boots or $15 a day for x-country equipment. Depending on the level of experience you are looking for, you might need to take an introductory course as winter survival, avalanche knowledge and mapping skills are key, and don't forget to check the weather before heading out. (tahoeweatherblog.com)
There is so much to do in Tahoe — both North and South Tahoe have fantastic tourism bureaus with very helpful websites to help you plan any type of trip, including lodging. Airport transfers are easy as both North and South Tahoe are an easy 40-minute transfer to the Reno Airport. There are both shuttles and car rentals available. With Olympic-caliber hills, great dining, seemingly limitless activities, and some of the most amazing views, it is a great time to head to Tahoe.
Recommended Articles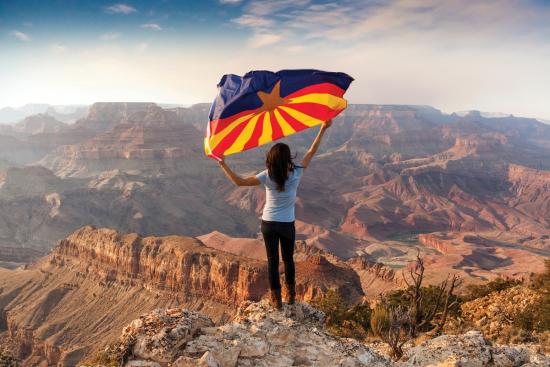 A perfect road trip doable in 5-7 days is the journey from Phoenix to the Grand Canyon.
Read full story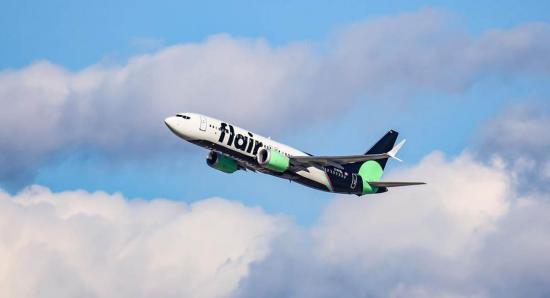 Flair Airlines' all-new Caribbean-bound routes from Ottawa International Airport (YOW) will start October 30, 2023,
Read full story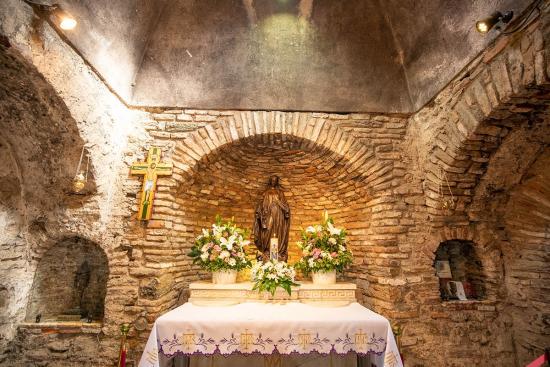 Visit the house of the Virgin Mary, St. John's Basilica, and the Cave of the Seven Sleepers at Türkiye's faith routes.
Read full story
Comments (0)
*Please take note that upon submitting your comment the team at OLM will need to verify it before it shows up below.