Laura Langford Has the Bag for You
Clean, elegant, functional. That is how 24-year-old Ottawa native Laura Langford would describe her hand-crafted line of handbags.
But the road to designing handbags was not a straight one. In fact, upon graduating with a diploma in Costume Studies from Dalhousie University in 2006, Langford enrolled in the Nova Scotia College of Art and Design, receiving an Interdisciplinary Degree of Fine Arts in 2008. It was after finishing that degree that she started a clothing business, but soon found the competition in pricing too difficult to master as a young entrepreneur.
"I was really discouraged," says Langford.
Feeling defeated by her struggling clothing venture, she took off to New Zealand with her boyfriend to travel. It was here that she developed an interest in furniture, and returned to Canada to enroll in Furniture Design at Sheridan College. She will begin her final year this September.
So what is a clothing-turned-furniture designer doing making handbags?
"I knew I didn't want to do clothing," she explains, citing the discouragement she felt after her earlier attempt in the field. But Langford missed sewing, and simply creating clothes for herself wasn't enough. And so she tore apart an old leather jacket and made her first bag.
"I always wanted a leather bag, but could never afford one," laughs the designer, who decided to use her talents to make her own, rather than splurge on a pricey store model. After that, she was hooked.
Langford admits that the first few didn't turn out, but after much practice, she began to develop a style that would emerge as her second business venture.
The young designer began her first collection in the summer of 2010, upon receiving a $3000 grant through the Canadian government's Summer Company Grant. Fast forward to this year, and she has an online store, a steady number of custom orders, and her bags are sold in the beloved Ottawa boutique Victoire.
Langford explains that she is looking to move her pieces into more Ottawa stores, with her eye on Trustfund and Red Velvet, who often support independent designers. She also dreams of selling in Toronto, in the trendy Yorkville area, as well as Canadian luxury retail giant, Holt Renfrew. But for now, custom orders keep her busy enough, as Langford makes every piece herself on her home sewing machine.
"I like that I get to meet the clients who come in with custom orders. I remember one woman took everything she had out of her purse, and said, 'This is what I want in my bag.'"
Langford described the experience of designing a pocket for everything as "fun, it's more of a challenge," explaining her enjoyment of "contributing to that person's everyday needs."
Indeed, Langford excels at considering the everyday woman's needs when designing her bags, and says that she tries to make her pieces as functional as possible.
One feature that is especially fantastic is the key strap. A clasp attached to an elastic ribbon allows you to unlock your door without even removing the keys from the band, so you always know where your keys are and never leave home without them!
Another feature that Langford says has become a signature in her bags is the clear pocket. After becoming frustrated at watching her search endlessly for items in her bags, the designer's boyfriend asked why they don't just make clear pockets so women can find things easier. She found the idea intriguing, and soon worked both clear and cloth pockets into her bags for easy organization.
Every Laura Langford handbag is finished with a cheery, colourful lining in a fun print as a nice surprise for the owner. Many come with convertible straps, some of which allow the bag to be worn four different ways.
A hardware detail completes two connecting straps, allowing for a longer, cross-body bag, a double strap that highlights the hardware feature, a shorter single strap, or both can be removed altogether for a sleek clutch bag.
The versatility of the bags, and the thoughtfulness behind the cleverly sized and placed pockets, are what make Langford's bags special. She explains that with a handbag, she can design to fit the person, not just their body. "I design for people who buy for lasting value, who want investment pieces."
As someone who destroys cheap handbags the way a dog destroys a new toy, I understand where she is coming from in encouraging lasting value rather than a low price tag.
However, Langford is wary of being the highest price point in a store. With her current collection ranging from $290 to $390, her bags offer function, value, beauty, and originality at a price that is hard to resist.
When asked how she would like to expand the line, Langford says that she would love to work with wax wear canvas – a material that is both waterproof and durable. She's also had several requests for men's bags, and is considering that option as well.
So has she seen anyone around Ottawa wearing her designs yet?
"No, but my friend has!" Langford laughs. "I would love to see that."
If her talent is any indication, Langford will no doubt be seeing her designs all over Ottawa shortly. Who knows, maybe on the next royal visit, Duchess Kate Middleton will touch down carrying a Laura Langford original.
If you would like to see more of Laura Langford's designs, or purchase a handbag, visit www.lauralangford.ca.
Photographs courtesy of Marilyn Mikkelsen (www.marilynmikkelsen.com).
Recommended Articles
Minimalism has taken over fashion both in apparel and now in jewelry.
Read full story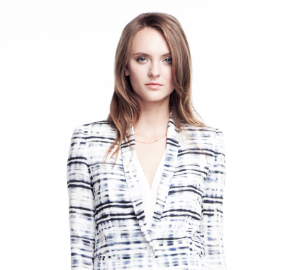 Q: My closet has morphed into 50 shades of grey, but I'm reluctant to take part in the bright colo...
Read full story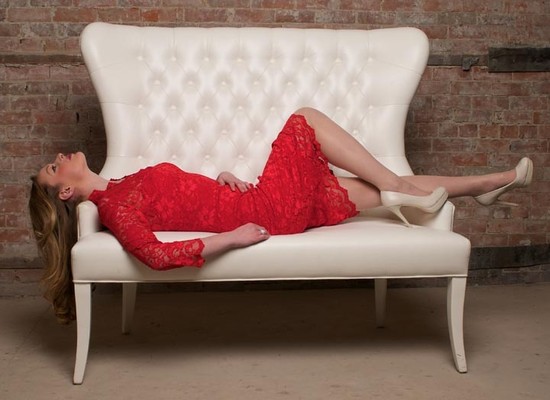 Feel grounded this spring with these eye-catching fashions from BGGO Boutique in Ottawa's Glebe....
Read full story
Comments (0)
*Please take note that upon submitting your comment the team at OLM will need to verify it before it shows up below.