Sports
Leafs in a stumble as playoff date approaches
Leafs in a stumble as playoff date approaches
Photo courtesy NHLI via Getty Images
---
Has Mike Babcock lost the Toronto Maple Leafs?
Or have the Toronto Maple Leafs lost Mike Babcock?
Regardless, there is an obvious disconnect between the head coach and his players.
Full evidence of that was on display Saturday night where Toronto was, for the second time in the past two weeks, toppled by the league's worst team (that would be your heroes, Ottawa).
It wasn't so much the score on the ice as it was the body language off of it.
The Leafs just simply look tight; they look unhappy.
While the Senators were joshing it up on their bench 10 yards away, the Leafs were an unsmiling, grim-faced group.
And this was before the puck was even dropped to open the first period.
The biggest lost cause seemed to be Auston Matthews, the anointed one; the appointed one.
Sure he scored on the power play in the third period, but Matthews was persona non grata the rest of the way.
What's most concerning is the way Matthews played – out-hustled and muscled on too many occasions.
Where was the desire?
Matthews, who started the season like a house on fire – he was damn good, is now playing with zero drive and zero physicality.
Toronto is in deep do-do if you ask this corner. As much as was made of Babcock's trip to Phoenix last summer to visit and talk strategy and upcoming successes with Matthews, you have to wonder if any of it really took.
Add to the mix the latest rumblings that Babcock and general manager Kyle Dubas are growing more and more friction as their 'relationship' matures, things are far from rosy in Toronto.
Lou Lamoriello, now with the Islanders, is clearly missed.
News, notes and notions: Some are falling all over themselves with the Anthony Duclair experiment in Ottawa. Give it some time and you'll likely see that John Tortorella wasn't wrong . . . Again and again and again, Mitchell Marner proves to be the Leafs best and most consistent talent. The youngster made some unbelievably creative moves Saturday at the Canadian Tire Centre . . . Morgan Rielly is a legitimate Norris candidate. He's dominant for the Leafs . . . Yes, the pressure is off, but credit Ottawa for playing much, much better, especially in their own end. Craig Anderson of course is a big part of that. He was exceptional Saturday . . . Loved the "sell your team" chant Saturday night. FYI, this wasn't directed at the visitors . . . There's a lot of ridiculous hype from certain broadcasters surrounding the young Senators' blueline. Outside of Thomas Chabot, there are no sure things . . . We'd be remiss if we didn't somehow mention that this is the last week of the season for the Senators. Given the amount of tire fires, this is a good thing. Once they get that last nasty little business of the NHL draft out of the way, perhaps things bet better for the beleaguered team. As seen below, Ottawa ends on a whirl with four games in six days . . . How big will that final game against Columbus prove? The Blue Jackets are nip-and-tuck for a playoff spot. Ottawa owns Columbus's first-round pick this summer . . . From Toronto Sun scribe Steve Simmons' always engaging Sunday column: "Don't know if any NHL teams play harder on a nightly basis than the Arizona Coyotes. If the Leafs played with that kind of intensity all year long, they'd have 110 points." . . . Somewhere Brad Marchand is absolutely licking his chops at the far-gone conclusion that his Bruins get the Leafs n the first round. At last check, 'chops' is not Estonian for 'Leo Komarov.'
Senators week ahead:
Monday, April 1: Tampa Bay at Ottawa (7:30 pm)
Wednesday, April 3: Ottawa at NY Rangers (7:30 pm)
Thursday, April 4: Ottawa at Buffalo (7 pm)
Saturday, April 6: Columbus at Ottawa (7 pm)
End of regular season
Recommended Articles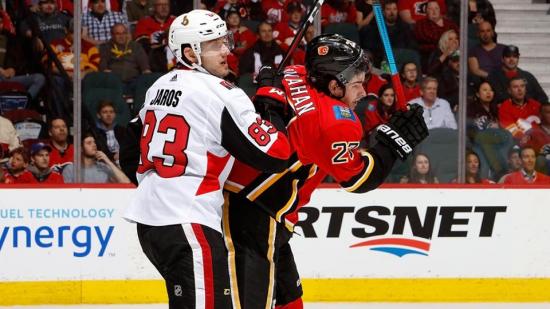 Ottawa fans like to poke the Leafs. Right, I get it. But the owner? Embarrassing. Truly embarrassing.
Read full story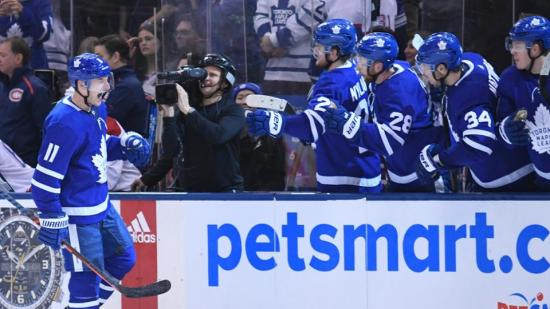 You might not like to hear it, but the Leafs have done it right and supply Ottawa with a blueprint on how to do a rebuild correctly.
Read full story
For the first time in years, the Ottawa 67's and their fan base not only have hope heading into the playoffs but high expectations.
Read full story
Comments (0)
*Please take note that upon submitting your comment the team at OLM will need to verify it before it shows up below.