Sports
Leafs' lesson a tough pill to swallow
Leafs' lesson a tough pill to swallow
I hope you were watching, Ottawa Fan.
I hope you were listening, Ottawa Fan.
'Cause Saturday night you were schooled, and even though you despise your teacher, best you'd been paying attention.
In the Toronto Maple Leafs' 6-0 dummying of the Ottawa Senators a number of things stood out. And if you were indeed paying attention, you'd spot them.
The predominant item was Toronto's attention to detail. This goes to coaching and this goes directly to Sheldon Keefe who has his club skating not only with confidence but with intention and direction as well.
As one of my former editors at Postmedia like to say – God is in the details. Toronto's skaters were, for the most part, following that script. Follow the instructions, stick to details and toss in some talent and it's a smart mix. The Leafs led heartily in all categories: shots (40-23), faceoff percentage (64 per cent), puck possession, shots attempted and overall intelligence.
Toronto stopper Jack Campbell put it well - "It was an impressive game from the boys in front of me tonight," Campbell said to NHL.com. "They were playing super fast and doing everything that our coaches had talked about."
On the other hand - "I didn't think we were sharp," Ottawa coach D.J. Smith said to NHL.com. "We didn't create a whole lot and they took it to us. We've got to be better. It's pro hockey, you have to be ready. Our details weren't very good tonight, there's no excuses. You have to be better."
A humbling experience to be sure.
We're not contending that Toronto out-worked Ottawa. Contending that one team out-works another is a bit of a dinosaur these days; every team works hard . . . to the best of its abilities.
Saturday Ottawa was simply out-smarted, out-planned and out-thought. (Out-skilled too, for sure).
It's a common occurrence.
And to pour a little more salt into that gaping wound, remember last season? The season of lament? The Start-From-Hell? The last in a myriad of rebuilding winters?
Through 29 games last season, the Senators had 19 points. Through 29 games this season, the Senators have 20 points.
We also see the excuses sheet tossed about on the message boards: COVID struck us so hard; if we had Shane Pinto and Colin White healthy we'd be challenging for a playoff spot; when Jake Sanderson lands it'll be milk-and-honey.
I get it. Pinto and to some degree, White, could help, and Sanderson is a lovely prospect but unless they're a combo-dinner serving up a lot of Steve Yzerman and Bobby Orr, don't expect miracles.
Watch the tape from Saturday. Watch how Toronto thinks the game. Be more like Toronto. As best you can.
THOUGHT, SEEN AND HEARD: Fun time scoping the message boards after Saturday's game. Intriguing to hear a number of Ottawa fans celebrating the work of William Nylander and planting him on their wish-list . . . They're not wrong, Nylander has matured immensely this year at the age of 25 . . . The Senators won't get much in the way of quick turnaround to forget-about-Saturday. As Monday's game against Minnesota was previously postponed, Ottawa doesn't suit up again until Thursday in Seattle . . . Ottawa's road trip must be some kind of record. The team is away for two weeks. After Vancouver Saturday, the Senators travel to Edmonton then Calgary then Winnipeg . . . Ottawa's next home game? Jan. 18th against the Buffalo Sabres . . . To start the new year, the Senators play nine of their first 10 games on the road . . . Two things that seemingly never change: COVID, and Alex Formenton getting a breakaway and missing . . . Speaking on Formenton (who could find the net in junior), nice of TSN to rebroadcast the world junior finale from January 2018 this past week as Canada topped Sweden. Formenton and Drake Batherson were standouts for the red-and-white . . . Remember Tyler Steenbergen in that one? Canada's 13th forward - who saw little ice - scored the game-winner that day in the 3-1 win . . . Remember Erik Brannstrom in that one? The future Belleville Senator was exceptional for the Swedes . . . My New Year's resolution was to be less caustic with my comments. Oh well, 0-for-1 . . . Kevin Bieksa – never change. Seriously . . . Bieksa is the opposite of 'woke' which is entirely welcome from this corner . . . Someone please tell Ron MacLean the role of Mr. Rogers was played much better by Tom Hanks . . . It's the bloody start of January and I'm already pining to hear Dan Shulman's call of a Blue Jays' game . . . Screw the groundhog, the best forecaster that spring is on the way is this: Pitchers and catchers are reporting.
SENATORS WEEK AHEAD:
Monday, Jan. 3: Minnesota at Ottawa (ppd.)
Thursday, Jan. 6: Ottawa at Seattle (10 pm)
Saturday, Jan. 8: Ottawa at Vancouver (10 pm)
Recommended Articles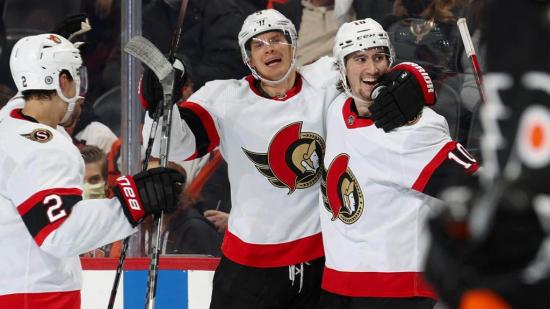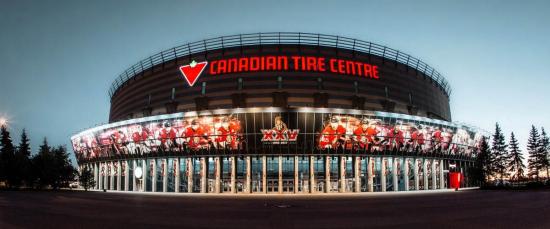 Isn't this whole thing just plain dispiriting and saddening?
Read full story
Ottawa has won four of its last five games and the locals can lay the applause at the feet of its top line of wunderkids Drake Batherson, Josh Norris and Brady Tkachuk.
Read full story
Comments (0)
*Please take note that upon submitting your comment the team at OLM will need to verify it before it shows up below.