Let Kate Plan Your Date
Photos courtesy of Kate McNamara
Valentine's Day is quickly approaching and love is in the air. But, we all know how stressful it can be to plan that perfect date with your partner. Enter: A Date by Kate.
Kate McNamara began planting the seeds of her business after years of being in love with, well… love. While waiting tables a few years prior, McNamara met multitudes of couples who shared their happy stories of coupledom. McNamara would ask what their secret was to a happy marriage. One pair in particular told a tale of being separated for 13 years due to one partner's service in the NAVY. That couple found a new chapter once their kids were out of the house and retirement began. They began going out to dinner dates, and McNamara was inspired.
Aside from waiting tables and hearing stories of love, McNamara tells me that she always had a knack for party planning and hosting. So, when two sets of engaged friends asked her to plan a date for them instead of a traditional wedding present, McNamara was tickled pink. McNamara began planning the date centered on what she knew each couple liked. When the couples returned, enthralled with the adventure, McNamara knew she had something special on her hands.
After coming up with a clever name for the business, McNamara created a website the next day. People quickly began to show interest, and the business blossomed. For the past two years, McNamara has been sending couples out on unique dates around the city. What can a couple expect on a Date by Kate?
"They can't expect anything," McNamara laughs. "The idea is to just show up and be open minded. So that's all I ask." McNamara makes sure to base activities around the couple's lives and interests. "If they're not athletic, I'm not sending them to any sports. It will be all around what works for them."
Arranging A Date By Kate is simple. All you have to do is choose a date package, choose the big day that the date will happen, and then send in the request. McNamara (and company) will take it from there;
getting in touch via questionnaire or phone call to figure out what the couple enjoys doing, contacting businesses around the city to arrange activities, and crafting the date package to ensure a personal, unique and exciting experience.
The types of couples who want a Date by Kate vary, although McNamara has noticed many busy middle-aged couples become enticed by the thought of a date being planned for them. "No one has the time to spend three or four hours calling a bunch for businesses to plan an elaborate day," she explains. Students have also approached McNamara to plan a date. Let's face it: sometimes take-out and Netflix just doesn't cut it.
It's hard for McNamara to pin down her favourite date that she's ever planned, although she admits that a special and personal father-daughter date was one of the sweetest.
"Whenever the mom was gone, they would resort to eating beans and wieners for a meal. So, I prepared beans and wieners and dropped them off at World of Maps. They set up a little table for them to have lunch there, in the middle of the map store, because they always travel together."
The key to all of these dates, it seems, is creativity.
"People don't think that they're creative, or they don't think they could do something like this. The biggest thing is that creativity means saying to yourself, 'why not?'"
Intrigued? You can find out more at adatebykate.com.
Recommended Articles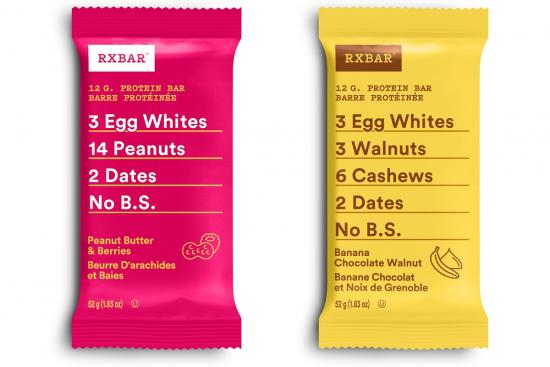 Available at Whole Foods, these are the perfect pick me up, great for kids and adults alike!
Read full story
Tobermory 10 Year Old Single Malt Scotch Whisky has a smooth, velvety feel. Your taste buds will rej...
Read full story
Comments (0)
*Please take note that upon submitting your comment the team at OLM will need to verify it before it shows up below.