Top Stories
Let's make Private Jess Larochelle the first recipient of Canada's Victoria Cross
Let's make Private Jess Larochelle the first recipient of Canada's Victoria Cross
The Victoria Cross is Canada's highest military honour that is awarded to only the bravest and finest of soldiers who show extreme valour and conspicuous bravery in the face of the enemy.
First awarded in 1857, it was created at the behest of Queen Victoria to commemorate acts of courage during the Crimean War. Canadian troops were awarded the British version of the medal used throughout the Commonwealth.
To this day, award recipients remain near-mythical figures in Canadian military history. The last living recipient, Ernest Alvia "Smokey" Smith, passed away in 2005. His casket was granted the honour of lying-in-state at the House of Commons foyer, a tribute customarily reserved for former prime ministers.
On the nights of October 21 and 22 in 1944, Smith singlehandedly knocked out a German tank with a PIAT launcher and disabled a second tank before killing four of 10 Germans charging at him, all while he carried a wounded comrade to safety. Smith is one of 81 Canadian Armed Forces service members and 13 Canadians in the British military service who were given the award for their meritorious conduct. Other notable recipients include William Hall, a Black Canadian man who independently manned a gun on the HMS Shannon until the inner wall of the Shah Najaf Mosque was breached, allowing British forces to enter the city. The normal operation of these guns usually requires a dozen sailors; Hall's solo performance while under intense fire was an act of unbelievable bravery.
The last of Canada's 94 Victoria Crosses were handed out during the Second World War when the British still oversaw the award on behalf of Commonwealth nations. An extraordinary 71 of the medals were presented, many of them posthumously, during the First World War, with another 16 bestowed just over 20 years later during the Second World War. The rest came in other conflicts, including the Indian Rebellion of 1857 and the Boer War.
Following military reforms in 1972, the British Victoria Cross was taken off the list of awardable decorations. In 1992, Canada was removed from the British Military honours system, but a private members bill supporting a Canadian version of the decoration received unanimous support in the House of Commons.
The Canadian version was created in 1993, but the actual medal was not struck until 2008. In 2007, Governor General Michelle Jean unveiled the new Canadian Victoria Cross (CVC). There are 20 Canadian Victoria Crosses and three bars (for double recipients of the award) currently stored under protection at the Chancellery of Honours at Rideau Hall.
Throughout the war in Afghanistan, Canada awarded 17 Stars of Military Valour, the country's second-highest decoration, yet not one was considered for elevation to the Victoria Cross. The question of why there have been no Victoria Cross awards for valour in Afghanistan deepens when one compares some of the past citations with those of modern-day soldiers in Kandahar who were given the Star of Valour.
Efforts are underway by General (ret'd) Rick Hillier and the non-profit organization Valour in the Presence of the Enemy with the support of The Royal Canadian Legion, General (ret'd) Lewis McKenzie, General (ret'd) Romeo Dallaire, Admiral (ret'd) Mark Norman, Colonel (ret'd) and historian Ian Hope, all former Task Force Commanders who led troops in the Afghanistan war, and many others, to have the case of Private Jess Larochelle reviewed again with the possibility that he becomes the first recipient of the Canadian Victoria Cross.
If successful, Larochelle would be the first Canadian soldier to be awarded the country's top military citation since the Second World War.
On November 2, 2021, Niki Ashton, NDP MP for Churchill—Keewatinook Aski in Manitoba, presented a petition in the House of Commons to the Minister of National Defence regarding the heroism of Private Jess Larochelle.
---
Petition e-3636
Whereas:
The Canadian Victoria Cross was instituted in 1993, taking the place of the Victoria Cross, which is the highest decoration in the Commonwealth;
Among all the countries which fought in Afghanistan, Canada is the only one that has not awarded its highest decoration for valour; and
On September 15, 2021, Valour in the Presence of the Enemy put forward a request that Private Jess Larochelle be considered for the Canadian Victoria Cross. Pte. Jess Larochelle was severely wounded in the fight – a one-man battle against an attacking force of about 20 enemy fighters – and has been in and out of the hospital since that day.
We, the undersigned, Valour in the Presence of the Enemy, call upon the Government of Canada to investigate the new evidence regarding Star of Military Valour Recipient Jess Larochelle. If the investigation proves that the new evidence is sufficient enough, upgrade Private Larochelle to the Canadian Victoria Cross. In doing so, bestowing the first Canadian Victoria Cross and recognizing the first Afghanistan Veteran to be designated a Victoria Cross Recipient, the winner of the 98th Victoria Cross given to a Canadian, and the only Victoria Cross winner still alive.
---
The petition closed for signatures on March 2, 2022, and by mid -February already had 13 500 signatures.
About Private Jess Larochelle of the First Battalion, Royal Canadian Regiment
(As described by Michael Blais, CD) —
On October 14, 2006, Private Larochelle of the 1st Royal Canadian Regiment Battle Group was manning an observation post when it was destroyed by an enemy rocket in Pashmul, Afghanistan. Although he was alone, severely injured, and under sustained enemy fire in his exposed position at the ruined observation post, he aggressively provided covering fire over the otherwise undefended flank of his company's position.
While two personnel members were killed and three others were wounded in the initial attack, Private Larochelle's heroic actions permitted the remainder of the company to defend their battle positions and successfully fend off the sustained attack of more than 20 insurgents.
His valiant conduct saved the lives of many members of his company. What is not mentioned in the citation is some vital information that elevates the case for awarding LaRochelle the Victoria Cross.
Larochelle's injuries from the rocket attack were substantial; his back was broken, one of his eyes was blinded through a detached retina, he was deafened in his right ear, and he was briefly concussed.
When he regained consciousness, he was confronted with a scene from hell. Two of his regimental brothers were lying dead beside him. Three were seriously wounded. The Observation Post (OP) was under sustained attack by over twenty insurgents.
He discovered the GPMG he had been manning had been destroyed. Further compounding the situation, the platoon LAVs delegated to provide fire support for the unit's flank and the OP were both non serviceable due to weapon stoppages.
Larochelle was alone, seriously wounded, half-blind, half-deaf, yet he chose to fight. He gathered the OP's 15 M72's, exposed himself repeatedly to enemy fire while engaging the advancing insurgents with rocket fire so effective the enemy attackers were forced to withdraw. Also, noteworthy that Larochelle's section was short-handed at the time of the attack. He had volunteered to man the OP, and after the attack, he remained on the field of battle for twelve hours despite his injuries. He only reported to the medics after he was returned to Kandahar Airfield and volunteered to carry one of his fallen comrades during the ramp ceremony for the two soldiers who were killed, Sgt. Darcy Tedford and Pte. Blake Williamson, despite knowing he was injured.
"Yeah, I was having trouble walking," Larochelle says. "And the one officer told me to go to the hospital, and I said after I carry Blake or Darcy's casket and I'll go right away." Doctors would confirm Larochelle fought back against the Taliban and then helped carry the casket of Pte. Williamson, all the while suffering from a broken back.
Two years later, shrapnel was still egressing from his skin. Ultimately, Private Larochelle's injuries were deemed career-ending. The physical and mental consequences of his acts of heroism resulted in a medical release.
Private Larochelle was awarded the Military Star of Merit for his actions that day, Canada's second-highest military honour.
General Rick Hillier is one of Canada's most respected and storied Generals. He was Chief of the Defence Staff (CDS), the top-ranking officer in the Canadian military, from 2005 to 2008 and played an integral part in Canada's deployments and battlefield successes in Afghanistan. Hillier became popular with the Canadian public for his authentic and candid explanation about the war effort and its costs in human terms and toll on families. Known as a soldier's soldier, Hillier is revered by fellow soldiers and citizens alike today.
Hillier was part of the committee in 2007 that awarded Larochelle the Star of Military Valour. He says, at that time, they were reluctant to hand out the Canadian Victoria Cross, especially early in the conflict because they didn't know what feats of bravery they'd witness in the years to come. It's only now, he says, that they're able to look back at specific cases and realize they got them wrong. He adds, "I think if you look up Canadian hero in the dictionary, you'll see a picture of Jess Larochelle right next to it."
Bruce Moncur, who initiated the petition and who was wounded in a September 4, 2006, friendly fire incident in Afghanistan, says, "I think we're getting in our own way. I think the humility and the humble nature of Canadians that don't want to brag or be advocates for ourselves, I think that kind of got in the way."
Colonel (ret'd) Ian Hope is a former highly regarded battlefield commander in Afghanistan, scholar, former associate professor at the Royal Military College, and a Senior Researcher at the NATO Defence College in Rome who served in the Canadian Forces for nearly four decades.
Hope told Ottawa Life that, "In the case of Private Larochelle, a couple of factors stand out. His actions occurred at a time when Canadians were only starting to become exposed to the violent demands of combat. In October 2006, Canadian soldiers had been engaged in active regular combat with Taliban forces for approximately six months. At the time of the action, no other valour awards had been granted, and only 2-3 were being considered, and all of these were below the standard of Victoria Cross. There was a reluctance at that time on the part of the chain of command to "elevate" recognition of brave action beyond lower levels. As a combat commander at the time, I confess to having severe reservations against being hasty in granting awards (not that I was involved directly in Private Larochelle's case). But as a collective group, Canadian combat commanders and the chain of command were cautious for the good reason that this was all new to us. Another key factor in Private Larochelle's case was that he had to act alone and without the benefit of immediate witnesses to his wounding and his prolonged fight against the Taliban. His natural modesty has also been a contributing factor to the lack of initial accurate reporting about his actions."
Hope went on to say: "I am hopeful that the current military chain of command will at least consider a review; and if approved, help establish clear criteria for awarding the Canadian Victoria Cross. While I think that Private Larochelle deserves such an honour, I fully appreciate and agree that it should follow a transparent process with strong criteria that satisfies the collective; a process that could be used for similar purposes in the future." Hope adds, "I recommend an independent review; keep it outside of the bureaucracy and ensure it is done expeditiously."
Hillier points out that Canada's allies have recognized the courage of their troops in Afghanistan. "The United States has awarded 20 Medals of Honor for operations in Afghanistan. The Australian Defence Forces have awarded four soldiers the Australian Victoria Cross. New Zealand has awarded one soldier its version of the decoration, and the United Kingdom has bestowed three service members their Victoria Cross."
Hillier says that Australia is asking for a review based on new information regarding the heroism of an 18-year-old sailor in 1942. This review could lead to Australia granting that soldier a VC.
"It's an important thing for Canada that we have an independent review of the actions of Pte. Larochelle on October 14, 2006, to see if he should become the first recipient of the Canadian Victoria Cross", says Hillier. "There is new information regarding what happened that day, and that should now be assessed. If this is done and they decide it is a no, we can live with that. But I think from what I learned from the added information that has emerged from other soldiers who were there that the outcome of a review of his actions on that day could lead to a VC. But let us do it right and get it right."
Hillier thinks "it would be good for the country, particularly at this time when things are so divisive that we re-examine the actions of one of our sons who gave so much. If a review showed Pte. Larochelle was deserving of the Victoria Cross, it would be a great moment to recognize that, in fact, do it on Canada Day on Parliament Hill in front of the Governor General," says Hillier.
He adds that there are other Canadian soldiers from WW1 and WW2 and Korea who also may qualify for the honour and who should be reviewed. One is Francis Pegahmagabow MM & two bars (March 9, 1891 – August 5, 1952), a Canadian First Nations soldier, politician, and activist. He was the most highly decorated Indigenous soldier in Canadian military history and the most effective sniper of the First World War. Pegahmagabow enlisted in 1914 and fought to the end of the war. Although no exact figures are recorded, accounts of his "kills" vary to as high as 378.
Another posthumous candidate could be Thomas George Prince MM (October 25, 1915 – November 25, 1977), an Indigenous Canadian war hero and one of Canada's most decorated First Nations soldiers, serving in World War II and the Korean War.
Hillier has approached the Governor General regarding an independent review of this matter and says has the issue has also been raised with Members of Parliament and the Minister of National Defence.
In a written statement to Ottawa Life, Niki Ashton says she spearheaded Petition E-3636 in support of Larochelle being the first recipient of the new Canadian Victoria Cross because: "Other countries have recognized this and have reviewed the citations given to Veterans who ought to be appropriately recognized for their valour. But here in Canada, we haven't done that appropriately. As a result, Canada has not awarded a single Victoria Cross since it took it over in 1993. In fact, a Canadian has not been awarded a VC since 1945. This must change.
There is an unprecedented movement bringing together the veteran community, including organizations such as the Royal Canadian Legion, members of the military community, municipalities, and grassroots Canadians — together, they are calling for Private Jess Larochelle's citation to be reviewed and to award him the Victoria Cross he deserves."
Former higher-ups in the Canadian Forces and personnel of astute reputation have joined with Ashton and Hillier to support awarding Larochelle the Victoria Cross. Major General (retired) Lewis Mackenzie, the Canadian Commander who led UN forces during the Siege of Sarajevo, told Ottawa Life Magazine: "We have twenty of these decorations, and why would we have them made if not to be awarded? This Private (Larochelle) is certainly among those who deserve the decoration."
The nation's largest veterans' group, the Royal Canadian Legion, has thrown its support behind awarding Larochelle the Victoria Cross. In a statement on the Legions website, Bruce Julian, the President of Dominion Command, stated: "There is no doubt that Private Larochelle went above and beyond in excruciating circumstances to save his Comrades and serve our nation." Julian also says: "We ask that our military leaders review Private Larochelle's actions with a view to honouring him with this award."
Michael Burns is the former CEO of the phenomenally successful third Invictus Games in 2017, which took Canada by storm and featured eleven sports. Invictus was created in 2014 by Prince Harry for wounded, injured, or sick armed services personnel and their associated veterans. Burns is now Executive Chair of Canada's Valour Games, the first national, multi-sport competitive games honouring ill and injured servicemembers, veterans, and their families.
The Valour Games are hosted every two years in a select Canadian city, from coast to coast to coast. Burns told Ottawa Life that, "Awarding the Victoria Cross to Private Larochelle would have the effect of also honouring every Canadian who has sustained an injury in service to our country." He added that, "it would resonate across the Canadian Armed Forces to every soldier, veteran, military family member, and the Canadian public, boosting morale and ensuring that they all know that their sacrifices are seen and valued. Private Larochelle represents the best of all of us, and in recognizing the importance of what he did for our country in this way, we would honour everyone who has sacrificed for Canada. It is the right thing for our nation to do."
What Private Larochelle did that fateful October night in 2006 was all done to save his brothers in arms, not for glory or medals. Still, the bravery and determination in the face of an experienced enemy cannot be understated. In any other commonwealth or allied military, Larochelle would have already been awarded the equivalent of a Victoria Cross.
Today, Jess Larochelle is a shadow of his former self. Complications from his war injuries have seen him lose enough weight that his father says he is almost unrecognizable. He lives under the care of his parents in their North Bay, Ontario home and continues to pay a high price for his day of courage.
Retired veteran Randy Larochelle says he only recently learned of the push to get his son the Canadian Victoria Cross. While he's supportive of the effort, he's urging Jess' case to be expedited. "Things are not looking good for Jess (medically)," he says. "If you're going to do something like this, just do it because Jess would be extremely honoured to get it alive. Don't ask me how he would feel if once he's passed.
If Private Larochelle is awarded the Victoria Cross, he will be the first Canadian since 1945 to receive the medal. He will also be the first Canadian soldier in history to receive the Canadian-made and awarded Victoria Cross.
Time will tell if the Canadian government and the Canadian Armed Forces do what is right and give a soldier who gave everything to our country the recognition he deserves, for him, his family, and every Canadian who served in Afghanistan.
Recommended Articles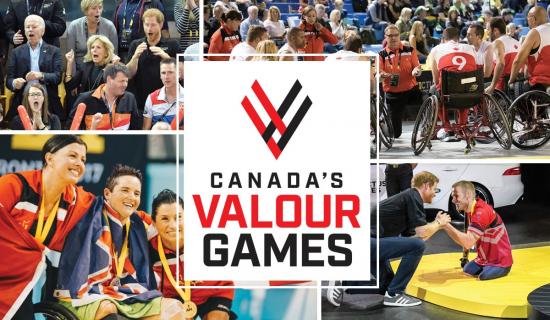 An adaptive sport event for Canadian veterans from coast to coast to coast, the inaugural Valour Games will take place in Ottawa-Gatineau in 2023.
Read full story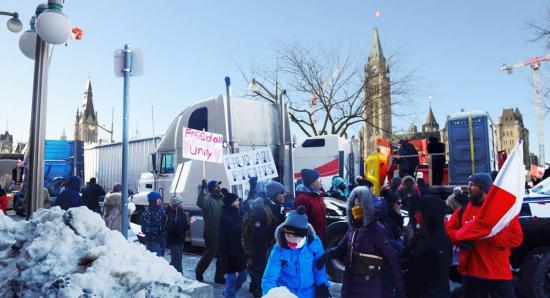 Instead of just feeling anger towards those who block arteries of commerce and disrupt residential neighborhoods in order to try to compel governments to cancel various public health measures, we should probably also feel pity for them.
Read full story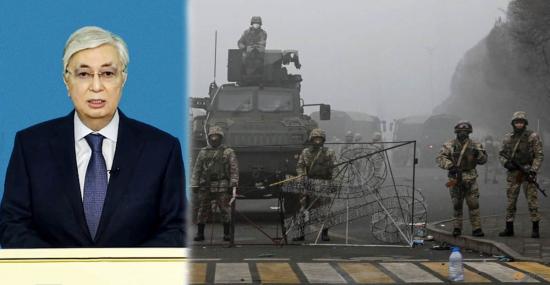 As people worldwide rang in the New Year, Kazakhstan experienced an outbreak of political violence unparalleled in the country's post-independence history.
Read full story
Comments (1)
*Please take note that upon submitting your comment the team at OLM will need to verify it before it shows up below.