Sports
Lewis Ward sets another record but Redblacks fall to CFL-leading Ti-Cats
Lewis Ward sets another record but Redblacks fall to CFL-leading Ti-Cats
The Hamilton Ti-Cats beat the Ottawa Redblacks 33-12 at Tim Horton's Field Saturday afternoon to sweep the season series between the East rivals.
The game between the Ti-Cats and Redblacks was a meeting of teams heading in opposite directions. 13-3 Hamilton has clinched the East Division and will host the Eastern Final next month with a chance to go to their first Grey Cup in five years. 3-13 Ottawa has now lost nine straight games in a tremendously challenging season following a four-year stretch of success. Including a blowout in the 2018 East Final, Ottawa swept Hamilton 4-0 a season ago.
Ti-Cats quarterback Dane Evans looked sharp in the win. The one-time Hamilton backup completed 78 per cent of his passes for over 400 yards. He looked often to the Ti-Cats' most explosive offensive weapon.
Most Outstanding Player candidate Brandon Banks had a relatively slow start to the game (by his standards), but you can only contain 'Speedy B' for so long. The receiver beat Ottawa DB Corey Tindal on a 60-yard touchdown that blew the game wide-open for the Ti-Cats in the third quarter.
A thing of @Ticats beauty ???? #CFLGameday@daneevans9 ?? @speedybanks87

OTT 12 | HAM 26 pic.twitter.com/60pMZIOi1p

— CFL (@CFL) October 19, 2019
Banks finished the game with 116 yards receiving.
With the playoffs out of reach, the Redblacks turned to third-string quarterback Will Arndt and third-string running back Brendan Gillanders to start in the backfield. It was a tryout of sorts for two players who had not seen much of the field this season.
It was the second straight start for Arndt, who had a tough time passing the ball. He threw for just 112 yards and faced constant pressure from the talented Ti-Cat front. With the passing game virtually nonexistent, no Redblacks receiver topped 50 yards.
Hamilton's Jalin Marshall scored the only touchdown of the first half as the Redblacks were able to keep it close heading into halftime with strong play from their defence and special teams.
Kicker Lewis Ward went 4/4 on field goal attempts. That included perhaps his most impressive kick as a Redblack, which says a lot about a player who kicked a record 69 straight field goals.
In the second quarter, Ward boomed a 56-yard field goal between the uprights. It was the longest kick of his CFL career and the longest in Ottawa football history. He wasn't the only Redblacks special teamer to make an impact.
Linebacker Anthony Cioffi found space and was able to block a Ti-Cat punt that set Ottawa up with great field position in Hamilton territory.
BLOCKED!

Anthony Cioffi (@Acioffi06) gets home and the @REDBLACKS block a punt! ???? #CFLGamedaypic.twitter.com/qd32dDopco

— CFL (@CFL) October 19, 2019
Redblacks defensive back Sherrod Baltimore seemed cursed Saturday afternoon. While being in great coverage throughout the game, Baltimore missed three opportunities at interceptions. He was in position but failed to catch two separate errant Dane Evans throws.
On a third chance, Baltimore was able to intercept the ball on a Hamilton red zone opportunity but it was called back due to a penalty on the Redblacks defence.
Quick Notes:
With the victory, Hamilton set a franchise record with its 13th win of the season
The Ti-Cats remain undefeated at home in 2019
Redblacks defender JR Tavai continued his breakout season, picking up a quarterback sack in his fourth straight game
The Redblacks are in Toronto next Saturday afternoon to battle the Argonauts in their last road game of the season.
Recommended Articles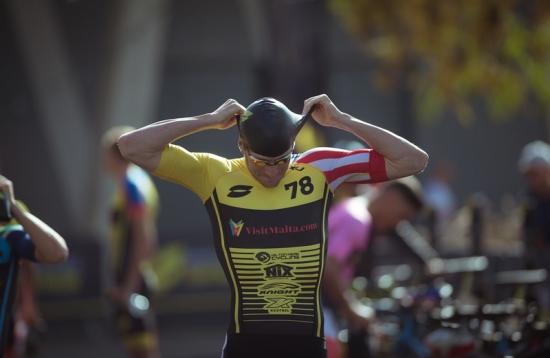 In advance of this weekend's event, Super League Triathlon athletes are taking their "first-dip" in the Rideau Canal this morning!
Read full story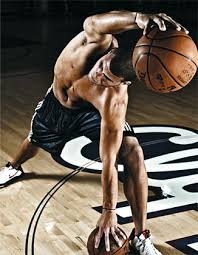 The benefits of yoga have been known to people in the East for many thousands of years, and finally...
Read full story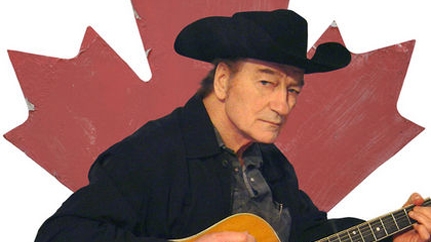 By Martti Lahtinen Editor The Low Down to Hull and Back News He wore a black Stetson and never took...
Read full story
Comments (0)
*Please take note that upon submitting your comment the team at OLM will need to verify it before it shows up below.