Lighting Up Acoustics With 'Midnight Machines'
Stripped-down, raw music is what Canadian singer-songwriter Lights was aiming for with her newest album Midnight Machines.
Released on April 8, it features eight acoustic tracks. Six of them are from Little Machines, her last record which won the Juno Award for Pop Album of The Year in 2015. Lights completely reinvented the original electro-pop versions to feature simple guitar patterns and a weaving string section. Her soothing vocals and passionate lyrics have never been heard louder.
"The point of Little Machines was to create feel-good vibes and energy," says Lights. "The gap that I was trying to fill with Midnight Machines were the quiet moments, the late night moments and the drunken sort of meandering, wandering, emotional moments."
An acoustic EP is nothing new to the artist. She has followed up each of her three studio albums with reinterpreted acoustic releases. Lights explains how the tradition started with listener requests on social media.
"It's honestly all completely fan driven and why I put the first acoustic EP out," she says. "The response was great, so the following album I took it to the next level moving it into the studio."
Lights sees the biggest difference between her two versions of "Up We Go," calling the songs "polar opposites." The original was a platinum-selling single and her second highest-charting song yet, behind "Drive My Soul" in 2008.
"Hearing both versions back-to-back you realize those lyrics mean totally different things when they are surrounded in different clothing," she says. "I think it was a really special thing and a powerful reminder that music can change the way you perceive a word or a message."
Brand new songs on the album are "Head Cold" and "Follow You Down." "Head Cold" was a contender for Little Machines but Lights felt it was too mellow compared to the other tracks. She decided it was a perfect fit for the record's acoustic counterpart. "Follow You Down" was written for a movie based around the depths of friendship. Although the film was never released, Lights wanted to make sure the song was.
"I had never written about anything like it before, and of course it's something I have experienced, everyone has, so I had this wealth of inspiration to pull from," she says, explaining it was an obvious choice to include it on the new album. "I was really moved by it."
The leading single on Midnight Machines is an acoustic version of "Meteorites." Its music video was shot entirely in reverse and recorded in Toronto. Lights told me about her experience learning every lyric backwards and at double speed for the filming.
"It was so hard. I remember sitting there with the idea in my head, after seeing a couple videos done that way including the Coldplay one, and I thought 'this is going to be nothing.' I attempted to learn it backwards but had no idea where to begin. Basically I phonetically transcribed the lyrics backwards into text so I could read it… then I had to relearn the melodies backwards… and then I had to speed it up by 240 per cent. It was this whole process of relearning how to sing basically and then we got to the shoot and I had to do that and perform to the camera at the same time. It ended up being extremely challenging but it worked out."
You can watch the video below:
https://www.youtube.com/watch?v=rQkQqOXiwqA
Midnight Machines is available on all major digital retailers including iTunes and Google Play.
Recommended Articles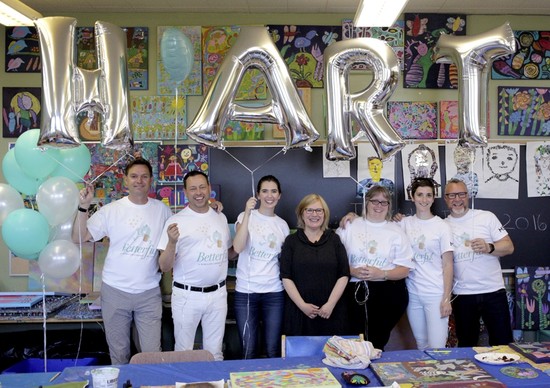 All photos courtesy of No Hands. H'Art of Ottawa art studio chosen for McMillan's Betterful initiat...
Read full story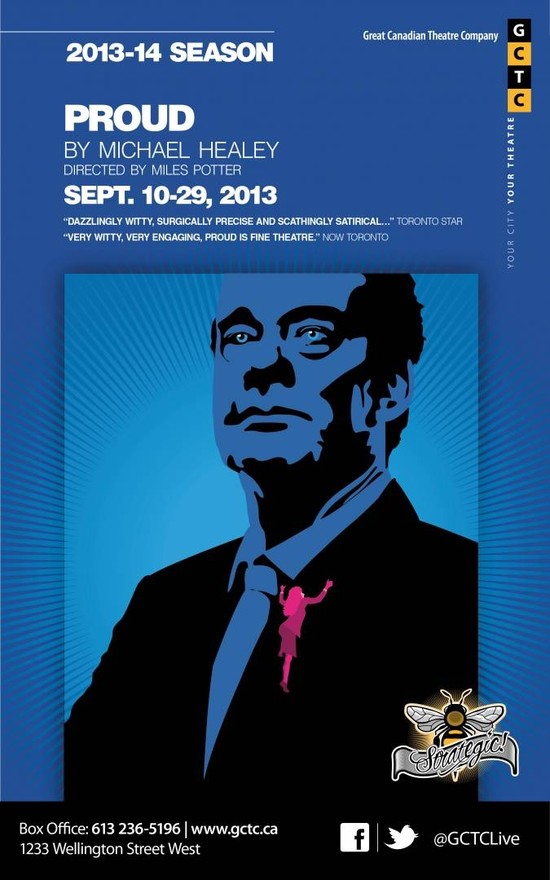 If you follow politics, the gossip and rumour mill of Parliament Hill, you will absolutely adore pla...
Read full story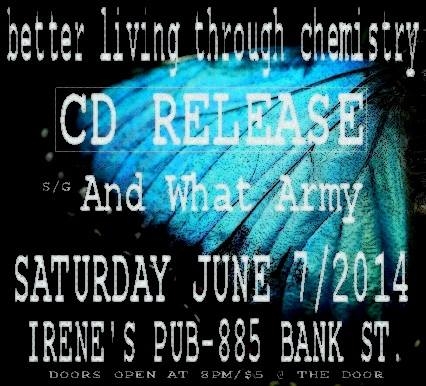 Flashback to the last time you actually took a chemistry class…and enjoyed it? I would say many of...
Read full story
Comments (0)
*Please take note that upon submitting your comment the team at OLM will need to verify it before it shows up below.