Sports
Linsanity and the NBA's Point Guard Revolution
Linsanity and the NBA's Point Guard Revolution
In many ways, this column came to be because of Linsanity: the rise of Jeremy Lin from undrafted free agent to starting (and starring) point guard of the New York Knicks. He has Linvigorated both his teammates and the jaded New York fanbase. He has transformed Steve Novak, Bill Walker and Jared Jeffries from fringe members of the Knicks' rotation into Lintegral components of a winning team. Through his first two weeks as an NBA starter, all he did was Lin, leading the Knicks to seven consecutive victories, punctuated by a game-Linning three-pointer against the Toronto Raptors. Superstar running mates Carmelo Anthony and Amare Stoudemire are completely Linvested, and if Jeremy's Twitter mentions are any indication, the Linch mob is gradually taking over the Linternet. From his brother's couch to center stage at Madison Square Garden, he is living through a Linderella story the likes of which the NBA has never seen.
Now that the requisite puns are out of the way, it is easy to understand just how Lincredible Jeremy Lin's accomplishments truly are. Lin is admired by fans and throughout the league mostly for what he is not: a typical professional basketball player. The NBA's lone Asian-American player, Lin was not heavily recruited out of Palo Alto, California, choosing to sign with Harvard rather than walk on at Stanford or UCLA. Undrafted out of college, Lin signed as a free agent with the Golden State Warriors, playing in 29 games in 2010-11 before being waived this past December. After being signed and cut by the Houston Rockets prior to the start of the shortened 2011-12 season, Lin was picked up by the Knicks on December 27th. He'd start his first game just over one month later.
Lin's ascent to NBA prominence is remarkable for more than just his distinctive backstory. Against all odds, he has managed to turn the New York Knicks into a quality basketball team. Prior to Lin's insertion into the starting lineup, the Knicks were languishing at the bottom of the Atlantic Division, hamstrung by a lack of quality guards to complement Anthony, Stoudemire and defensive anchor Tyson Chandler. Lin has seduced the MSG faithful with his unflappable confidence and supreme basketball IQ, but it's quite possible that any upgrade over Toney Douglas, Iman Shumpert and Mike Bibby's decaying corpse would have sufficed.
In my 2011-12 NBA preview, I implored the Knicks to explore a potential trade with the Phoenix Suns for Steve Nash. Without a capable point guard to initiate their offensive sets, a team with two perennial All-Stars and basketball's second-best defensive centre sat outside of the playoff picture nearly halfway through the season. Now, with Lin playing the role of Nash in Mike d'Antoni's offense, Knicks fans aren't entirely delusional when they envision a deep playoff run.
Lin's rise is representative of the greater success of point guards and perimeter players throughout the league in the last few years. Aside from Michael Jordan's Chicago Bulls, every NBA champion throughout history has boasted an All-Star or Hall-of-Fame caliber big man patrolling the interior. This season, the championship hopes of nearly every contender rest on the shoulders of players doing most of their damage from the outside.
For teams that don't possess two of the game's best perimeter stars (everyone but the Miami Heat), the significance (dare we say, the Linportance) of the point guard position has never been more pronounced. A top-tier floor general alone doesn't ensure success (Nash and New Jersey's Deron Williams can attest to this), but general competence at the 1 is a necessity for a shot at the Larry O'Brien Trophy.
At 38, Jason Kidd can no longer be considered among the NBA's top point guards, but his contributions to the Dallas Mavericks' 2010-11 championship run cannot be understated. Kidd's size and ability to defend bigger guards (including Dwyane Wade in the NBA Finals) allowed Dallas to unleash Jason Terry and the diminutive JJ Barea, talented offensive players with limitations on the defensive end. Kidd remained steady under pressure, coolly orchestrating the offense, allowing Dirk Nowitzki to operate inside and knocking down open jumpers, helping to spur a number of comeback wins en route to the title.
While Kidd's veteran savvy was a perfect fit for the experienced Mavericks, many teams rely on aggressive, cocksure point guards to lead their offense. The Chicago Bulls' Derrick Rose is the reigning NBA MVP, not to mention the only legitimate source of offense on one of the league's top teams. While coach Tom Thibodeau has instilled a defensive system that rates amongst the stingiest in the league, Rose carries the Bulls on the offensive end, controlling the ball in every key situation and creating scoring opportunitiespractically out of scratch. Chicago's title aspirations will hinge on the contributions of its role players, but they wouldn't be anyway near contention without Rose.
Oklahoma City's Russell Westbrook packs the same explosiveness and ferocity as Rose in a slightly leaner package. If teammate Kevin Durant can best be described as a killer, methodically knocking down absurd jumper after absurd jumper, Rose and Westbrook are warriors, refusing to yield an inch to any opponent. Westbrook's high number of field goal attempts has drawn ire from critics who believe that he should defer to Durant more often, but his inspired play has driven the Thunder to the top of the Western Conference and solidified him and Durant as the league's best duo. Westbrook and Rose could be primed for several showdowns in the next decade's worth of NBA Finals.
Several other young players rank among basketball's top point guards. Boston's Rajon Rondo possesses the most unorthodox game of any effective point, rarely shooting from outside but using his freakish athleticism to create opportunities for the Big Three. Washington's John Wall and Sacramento's Tyreke Evans both studied under John Calipari at Kentucky before unleashing the dribble-drive attack on the NBA. Cleveland's Kyrie Irving and Minnesota's Ricky Rubio, the frontrunners for Rookie of the Year, have assumed leadership roles on young teams and garnered the immediate respect of their teammates.
The emergence of the next generation of point guards has served to accentuate the accomplishments of their forerunners, several of whom are still bona fide stars. Steve Nash continues to excel despite his advanced age and a sorry cast of teammates, while Tony Parker's best individual season in years has the San Antonio guard primed for a fourth All-Star appearance. Chris Paul remains the league's best pure point guard, asserting his dominance alongside Lob City running mates Blake Griffin and DeAndre Jordan, while Toronto's Jose Calderon is playing the best basketball of his career at age 30.
Not all contenders are receiving positive production from the one-spot. The Los Angeles Lakers have never needed to pair a dominant point guard with Kobe Bryant in the backcourt, but nearly any conceivable acquisition would be an upgrade over the tandem of Derek Fisher and Steve Blake. Expect the Lakers to emulate New York in searching for a replacement, either through trade or the free agent market. Their title hopes, and those of each prospective playoff team, could hinge on the performance of the man commanding the offense.
Just look at the Knicks, suddenly revived by a skinny, undrafted 23-year old Asian-American out of Harvard. All they needed was a point guard.
Recommended Articles

A lot has changed since the Ottawa Senators returned to the NHL in 1992. Hockey has changed, technol...
Read full story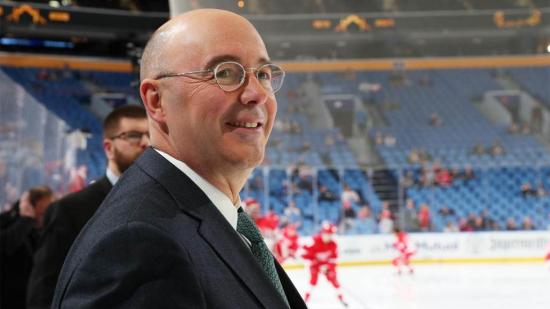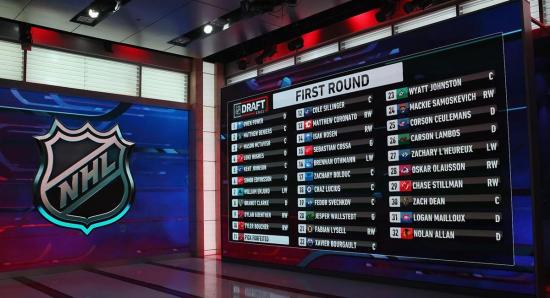 Nineteen years ago this summer the National Hockey League conjured something quite remarkable – the absolute best draft in modern-day history.
Read full story
Comments (0)
*Please take note that upon submitting your comment the team at OLM will need to verify it before it shows up below.