Locals Play the Blues
Feature photo by Andre Gagne. Article photos supplied by RBC Bluesfest.
RBC Bluesfest is known for bringing in some of the music industry's top talents from all over the map and the 2016 festival is still globe trekking. There's Sweden's The Tallest Man on Earth, English singers like Noel Gallagher, Bryan Ferry and Billy Idol, Norway DJ Cashmere Cat, Ginkgoa and Madeon from France, Australia's Archer, Niger's Bombino, and Los Angeles funk rockers the Red Hot Chili Peppers.
While you can musically travel the planet by stage hopping, the festival is also packed with musicians and bands from no farther then your Ottawa backyard. Local talent has been important to the festival since day one, not only as a way to fill the concert roster but also to showcase what our city has to offer. Often these locals can be found playing bars, but when Bluesfest sets up shop at LeBreton Flats, they get to perform on a larger stage where they can attract a new audience.
We chatted with 17 of the homegrown acts you can catch this year about what the festival means to local musicians, some of their past fest memories and what goes into prepping for a festival gig.
The Peptides:
Sun, July 17, 3:00 PM > 4:00 PM | City Stage
How do the Peptides go about planning a festival show as opposed to, say, one of the more intimate club shows you have done of recent? Is there much difference, say, being on that gigantic stage instead of places where your hands hit the ceiling during the choreography?
DeeDee Butters: We love playing the more intimate spaces just as much as we love the big festival shows that we've done. For a festival we try to keep the songs upbeat and energetic. We design a more driving, danceable set that will keep people moving and cheering and twirling. For festival shows it also depends on the occasion - we would play a different set for a feel-good event than we would for a rough and rockin' festival. For the more intimate venues that we play, we like to include some of our darker and more theatrical songs, as well as some of our softer stuff. Either way, a good setlist is all about peaks and valleys. We always like to open with a big number, then follow with 2 or 3 numbers that get more energetic than the last. Then we can relax into something more low-key and build another peak from there. Later in the set, we will land on a gorgeous ballad that will get people's heart strings singing. Then we power up and finish on a high.
As a band that has played the festival before, can you tell me what a Bluesfest gig does for a group in the aftermath of a show?
Playing Bluesfest is a huge high for all of us! I remember when we played several years ago - it was our first main festival stage and we were so excited. It's such a significant festival in music in North America...to be able to play there, and on such a large stage is definitely a benchmark. We were sound checking in the afternoon, and MuchMore Music heard us from across the field and came right over to see the show. And Bluesfest is a perfect place to launch something new, which is why we've always tried to have something fresh to offer for the big show. For many bands, playing Bluesfest becomes a major peak in summer activity. After the show, you can bask in the memory of the fantastic stage, the great crowd, the big adrenaline rush.
---
Amos The Transparent:
Sun, July 17, 5:00 PM > 6:00 PM | City Stage
Can you tell me what goes into the prep for the band when it comes to a festival gig like Bluesfest or is it treated as any other show?
Chris Wilson: We always plan a little extra for sure. There's always added comfort when considering the crews and technical abilities - those guys are fantastic so we like to take advantage of that. Be it a guest musician or two, a couple extra lines for different instruments, knowing that they are setup to handle anything… why wouldn't we take advantage of that!
With so many acts from outside of the city coming into town over the two weeks of the fest, do you feel local acts get lost in the shuffle or get a better opportunity to attract a new audience?
Definitely the latter. The Ottawa festivals have always done a great job at sneaking the locals in with the big acts and that should definitely be noted and applauded. Sure, if your short straw is drawn and your scheduled to be on at the same time as Drake, your audience might be a little skimmed but the great part is the over spill and getting to play for so many people that otherwise might not come out to a club to check out your set.
As a band that has played a few festivals in town, how do find the overlap of choice this time of year? Do you see it as a hindrance at all or only just more outlets to perform?
Summer time is always a busy time wherever you go and there's nothing anyone could do or should do to change that. Having multiple chances to get out and play outside is never a bad thing.
---
MonkeyJunk:
Thu, July 14, 9:30 PM > 10:45 PM | Barney Danson Theatre
Monkey Junk has been involved with the festival for many years. Can you tell me some memorable moments the band has had there?
Matt Sobb: We have played this festival as MonkeyJunk since 2009 (and individually with other projects for much longer than that) but right after we formed MonkeyJunk, in 2008, we played 3 songs in the middle of Tony D's power hour set. It was our first time showing the band to a bigger crowd. It was exhilarating and showed us we could grow the band to something much bigger than just a bar band. More memorable shows ensued. We have backed some great blues artists like Johnny Sansone from New Orleans and James Harman from California. We opened for Drake in 2010 and had a much younger crowd see us. We rocked so hard, the power went out! The most memorable though would be a few notable sets of our own that drew big crowds on both the River stage in 2013 and Black Sheep stage last year in 2015. To be able to draw a few thousand people to see us play our songs at a festival in our hometown is very meaningful to us!
You are involved this year with the All-Star Blues Revue. Can you tell us about this multi-day event?
It will have the spirit of an old-fashioned blues jam but it will be more refined. It will be the 3 of us plus Mike Turenne on bass, plus the Texas Horns as the backing band every night. Then we will have 4 different guests per night and we'll (mostly) know what we are doing before we get on stage. Don't worry, there will lots of spontaneity and interaction as per usual! We are excited to play with some long time pals like Colin Linden, Paul Reddick and Sue Foley and are excited to meet and rock with some new friends like Jack Broadbent and Jeff Lang.
How would you define this festival to somebody who has never attended?
It is a really great music festival. Too many people get hung up on the name. This festival started as a festival that featured blues music. That is it's roots but the festival grew steadily over the years and grew beyond one genre of music. It has been branded as Bluesfest but it is a great chance to see country, roots, folk, pop, electronic dance music, world music, classic rock, and lots of blues still!
---
Tina Wallace:
Fri, July 8, 12:00 PM > 1:00 PM | CF Rideau Centre Free Programming
Your Bluesfest bio states you are an expert breakup-song writer. Can you elaborate on why that type of song seems to be a theme in your music?
Tina Wallace: I think when I say that I'm an expert breakup-song writer I'm really saying that I'm an expert at writing songs about my own breakups. The pain of a jilted ex lover seemed to be the easiest type of writing for me growing up, and it formed into the type of songs that my audiences would say they related to the most.
What are you most excited about when it comes to your Bluesfest show?
Playing Bluesfest this year is a dream come true for me, so I'm pulling out all the stops. As a singer songwriter my shows aren't very theatrical, but I've hired an awesome session guitarist (Charles Höppner of Valois) to help out with all the frills and face paint. We've got a really weird showcase planned, and I'm most excited for my folks to see it. They're big music buffs, and getting to share this experience with them is going to be so exhilarating.
---
Suits 'n Toques:
Thu, July 7, 6:00 PM > 6:45 PM | Black Sheep Stage
How would you describe the ska/punk scene in Ottawa these days?
Chris Ferrante: It's OK. Honestly the turnout to shows have been great, the crowds have been great and the venues have been really supportive. We just need a few more local bands! There are a few ska guys kicking around but a few more would be nice. House of Targ is doing a ska thing monthly at their bar pairing up local guys with some out of town acts. That has seen great success so far. Also watch out for Ottawa Skafest in late September. It was a huge success last year. Both nights completely sold out.
What can audiences expect from your coming Bluesfest show?
High energy. Dancing, sweating, fun! We have a horn section of two saxophones and a trombone, accompanied by a couple of guitarists, bass and drums. Our style of music is fast, fun, and really translates well into a live show. We just be ourselves and really feed off the energy of the crowd. Really looking forward to bringing our A game at Bluesfest!
---
Steamers:
Sun, July 10, 6:00 PM > 7:00 PM | Claridge Homes Stage
You are in a few different bands in the city. How have you found balancing all those projects as we enter the festival season and how do you decide what band plays what fest?
Garett Barr: Fortunately for us, our major festivals such as Blues, Jazz, etc. are all pretty lengthy so the odds of two groups getting booked at the same time are low. I haven't had a festival booking problem yet. With that said, it does always mess up everything else. The joke in Ottawa is always that, as a winter town, you stow away and record all winter, only to come out of your cocoon and play all spring and summer. As we get to be more of a festival town, the ability to play in bars in the summer lessens. Most festivals don't want you to play within 2 weeks before or after, and band members' schedules become full of weddings, baby showers, etc. on the weekends. Getting into the festivals and big events has become important, because the other summer options are a lot less satisfying and it becomes hard to justify getting a 6-piece band out.
What are you thoughts as to what Bluesfest adds to the city and local music community each July?
Every year I'm excited to see smaller touring acts at Bluesfest who wouldn't normally make a stop in Ottawa, such as Charles Bradley, The Aggrolites, Shakey Graves, Shovels & Ropes, Cat Empire, or even Canadian acts like Bahamas. We are often a town that acts skip over, and so this festival is incredibly important for giving us an opportunity to see hidden gems at home. I also think that Monahan's crew do a really great job promoting smaller and local artists within a festival that wouldn't necessarily need those artists to make bank. This year they have 80 or so local acts and many on the big stage (like Steamers!) which is really incredible. I'm hoping that it helps the greater Ottawa community understand that we might have a home-grown version of their favourite artist at home, something that many of our suburbanites seem skeptical of. Local doesn't always mean less than, and fame doesn't always make a good artist, either. With that said, there has been a bit of chat about Bluesfest needing to take on more French Canadian acts, seeing as we're in a bilingual region, so Steamers is very excited to be able to perform a few of our French songs and maybe help bridge the gap. There are a lot of amazing French Canadian artists out there that we adore, and we'd love to see them on the Bluesfest stage in future years.
You've played the festival before. Can you share with bands who may be playing for the first time what the experience is like and what a gig at the fest does for a band afterwards?
It's a great festival to play. What I really appreciated the last time I played Bluesfest was the lack of distinction between "local" and "famous." Local acts receive all the same amazing treatment like having a green room trailer. If you're hoping it will make you famous, absolutely not. The festival experience is an awesome resume builder for bands and Bluesfest is Ottawa's biggest festival, so it looks good. Again, it will not make you famous and it might even make it harder to find your place in the scene. For example, you might struggle with new questions such as, "do we headline or open for this show?" or "how much do we ask for now?" But if used as a very basic resume builder, citing a Bluesfest spot can help you find shows or festival spots in other cities.
---
Monday I Retire:
Sun, July 17, 6:30 PM > 7:30 PM | Barney Danson Theatre
So, you are a pretty energetic band that elicits a lot of movement from your audience. How do you think your show will fair in the theatre setting at the festival this year?
Mackenzie Di Millo: Honestly, it's a pretty exciting placement for us. The artist diversity that Bluesfest is famed for really provides performers with the opportunity to reach out to audiences outside of their usual draw. Our placement in the Barney Danson Theatre not only gives us that aspect of the festival experience, it also allows for a sense of intimacy that the outdoor stages cannot always provide. That will be a treat for us, as we will be able to share both our grooviest, and our sweetest tunes, giving our audience a taste of MIR's soft and heartfelt side, before getting them up on their feet to two-step the night away with us. It's going to be great, and we totally cannot wait.
So, who first was told you had a spot performing at the fest this year, how did rest of the band find out, and what was your reaction?
Ben and I were the first to hear the news. We received an excited call from Ed, the head of our wonderful label London Gentleman Records (and you know Ed is excited when he goes full Brit on you and you can't understand a word he says) stating that we got the offer. After a multitude of cheers and congratulations, Ben and I called the rest of the guys to fill them in, and thus began the phone party! After having such a great experience with Marvest last year (as part of the City Folk festival) we all knew that this time around would be a total blast. Growing up in Ottawa has allowed us the opportunity to grow up with Bluesfest, and all the magnificent musicians it brings into our city. After years of watching some truly inspirational acts hop on that big stage, it is an extremely exciting, and heartwarming feeling to know that we'll be getting up there as well.
How do you feel a festival like Bluesfest helps promote local acts and talent?
Bluesfest does a fantastic job of shining light on Ottawa talent. It seems that the number of local bands in the festival line up grows exponentially each year, and the bands themselves just keep getting better and better. Bluesfest, through Blues in the Schools, their Bluesfest school of music workshops, and their partnership with CityFolk and thus, Marvest, has really created a special community for local musicians to not only gain extensive performance experience, but to also access information and inspiration from some of the best in the industry. Ottawa's music scene is growing and glowing, and the Bluesfest/Cityfolk teams are enabling that in so many ways. It is an amazing feeling to see our name up on that line up list next to the likes of Dallas Green, The Red Hot Chili Peppers, Brandy Carlisle (and the list goes on), but it's almost an even crazier feeling to see it next to names like Suits n' Toques and Amos the Transparent because it is pretty cool to know that us Ottawa kids are in this together, and that a great festival like Bluesfest is giving us a shot at shining a little bit brighter.
---
Lost to the River:
Thu, July 7, 6:00 PM > 7:00 PM | Monster Energy Stage
How do you feel a festival like Bluesfest, while also bringing in outside acts, helps promote local musicians like yourself?
Arturo Portocarrero: Bluesfest has been loyal to the local music scene ever since its inception, with over 50 local acts per year it fuels and supports local music to its fullest. Being a local act and having the opportunity to play such a high profile festival not only gives they artists a sense of what the big leagues feel like but it also increases the amount of publicity, exposure and credibility local musicians get. Social media, nowadays, has taken a huge role when it comes to artist promotion, and Bluesfest is doing it right asit features local bands through their heavy visited and followed social media portals along the the way making local acts feel included in their festival artist roaster just as if you were any other international touring act. We're all trying to make it, and Bluesfest is fairly helping us climb up the ladder. This year Lost to the River will play the Monster Energy Stage opening up for folk-rockers Boy & Bear and indie-rockers The Head and the Heart on opening day. It seems like Bluesfest is putting some thought into matching similar sounding artists on the same stage each day, this will immensely benefit attendance the day of their performance. We're surely pleased and honoured to be opening for such great bands as many of our own members listen and follow them, if you're looking to hear some good inde-folk-rock stick around the Monster Energy Stage July 7th!
You released you debut EP as part of CityFolk's Marvest program, something that really promoted local groups. What was that experience like?
It was a surreal. We never thought Marvest and CityFolk would offer as much exposure, promotion, and prime time radio play as we got throughout the whole experience. Not only that, it also offered local artists the chance to mingle and connect with top industry folks while the festival was running. Lost to the River got to release their self titled EP in front of the most outrageously large crowd the day of their performance. What better feeling than to rock a huge festival to such a receptive audience? And on top of that LTTR was nominated and awarded the 2015 Stingray Rising Star Award. The Marvest program, heavily influenced by festivals like SXSW and NXNE, made us feel proud of Ottawa. It was something the Ottawa music scene needed and had never seen and experienced before, it was definitely a hell of a time show-hopping around town. We truly felt inspired by how receptive the crowds were not only at the Lansdowne locations but also at the out of site venues. Keep going at it, CityFolk.
---
The Lionyls:
Sat, July 16, 7:00 PM > 8:00 PM | City Stage
How would you describe a Lionyls show to somebody who has never seen you perform?
Alex Jee: Our show is full of dancey rhythms, melodies that'll touch your soul, and top it all off with a hint of some good ol' fashioned rock. That being said, our shows turn out being a giant rock'n'soul dance party. The more energy we give off throughout the show, the more our audience gives it back. Its a very healthy cycle that helps us help the audience keep the party going.
Robbie Rigg: I would describe our show to be somewhat atmospheric, maybe overstimulating. For a small group (4 members), there's a lot going on. Whether it be soaring vocals, blistering guitar solos, deep pocketed bass and drum grooves and the emotion displayed in the performance of our music, each member of the band brings something unique to the table that as a whole is exciting. When all of these different senses and factors are tied together every member of the audience enjoys their own unique experience.
Zach Raynor: We strive to create a performance that is dynamic and exciting; the songs are all very different from one another and our physicality compliments the music. We take advantage of every opportunity to connect with our audience. It is very important to us that the people who come to our show feel engaged, as their engagement and energy fuels us. There are funk, soul, rock and roll, and even some more contemporary pop influences in our sound, as we hope to give everyone (no matter their taste), the ability to enjoy our music and show.
How would you say playing a festival like Bluesfest helps out a new band like yourself?
Alex Jee: Playing a festival like Bluesfest is a great opportunity for any new and upcoming artist. It allows for people within the community to see the kind of great original music there is on the rise. Every artist comes from a town, and a chance to showcase ones talents in front their hometown is a great way to gain the community's support for when its time to start a new chapter in an artists life, such as releasing a single or an album, or even going on tour. Also playing a music festival such as Bluesfest (which takes place over the summer) is a great way to get recognition from out of town visitors who are following acts from the festival.
Robbie Rigg: Well being allotted the time and stage we have, I would imagine substantially. I think it may change our community's perspective on our group as well. Possibly giving those who have seen us in our beginnings the impression that we deserve and belong on bigger stages supporting larger Canadian and International acts. Also providing us the opportunity to reach more fans, whether from Ottawa or out of town, of all age groups. It's a huge opportunity to gain some notice within our burgeoning music scene.
Zach Raynor: Playing Bluesfest legitimizes us in the Ottawa music community. We are being recognized by our peers for all the work we've put in over the past 3 years. And for the members of the band, a gig like this serves as a pleasant suggestion that perhaps we are worthy of the national, and even international stage. It's a great confidence booster, especially since we've been graced with such a wonderful spot.
---
Lindsay Ferguson:
Fri, July 15, 6:30 PM > 7:30 PM | Monster Energy Stage
I read that you sort of fest hop between Canada and Switzerland. What would you say are the main differences in playing festivals in both countries?
Lindsay Ferguson: In some cases, the whole city (old section of the city) is involved, the café's and restaurants, so each place has something happening, and you kind of bar hop/café hop, rather than outdoor stages. In other cities, there are stages set up around the town, here and there (outside) rather than one plot of land, (i.e. a farmer's field or a sports field with stages at either end North American style). I guess the fact that you can drink anywhere in Switzerland (buses, trains, parks etc) leaves the festival plot way more free in the way it is set up! It can be pretty chaotic, so if you are arriving to the city as a first timer, it is pretty electric with a flow of many music Lovers! I will say that both Canada and Switzerland know how to treat their artists fairly; professionalism etc. I am quite thankful to have both places to explore.
Wait, you had tea with Bono?! How did that happen and what did you talk about?
Oh man, that is a memory that has stayed pretty perfect in all of its detail. From the Freckles on his cheeks to his gold pinky ring, to the weather outside... it amazes me what we do and how fearless we are when we are just getting our start. At this point, I had one song written/recorded and found out that he was coming to the hotel I was working at in Ireland. I was sure to bring my song in that day, so he could hear it. Without getting into the details of how it all happened (that would take up too much space! But I did write about it in my blog on my website lindsayferguson.com and there is a podcast about it over at soundcloud.com/lindsayferguson.) essentially he listened to my song. I had also prepared a tea tray for our little visit together! I was working as a server in the restaurant so I had access. While he was listening and as we were sitting side by side, his smile grew wide and he used some positive adjectives (Beautiful! Dizzy!) as well as recommending I stick to the natural folk/roots, the heart & soul flow of the music; suggesting I listen some Crosby, Stills, Nash & Young for more inspiration. At the time I had also been singing in an acid jazz band, as well as dabbling in blues. Before leaving me he turned around, looked and me and said "I'm sure I will see you again!" Those words rung in my head when I was in doubt, for many years. It would be Bono's voice in my head giving me the ass-kick I needed, bringing me out of a slump, in a way? I suppose if Bono liked my music/sound then I was doing okay and had better keep pushing!
What do you feel the Bluesfest has done to personally help your career?
First and foremost, confidence. When I was growing up and attending various music festivals, I would stand in the crowd dreaming of being on stage. I wanted it so badly, I just needed the mileage! When I finally got to do that myself (Bluesfest was one of the first) it helped me believe in my ability. It wasn't just my MOM saying it anymore! Also, the level of professionalism is huge. I had no idea what a Stage Plot, or Stage Rider was pre-Bluesfest. It has been instrumental in the rise of Lindsay Ferguson Music. Thank you Mark Monahan believing in me!
Can you share one of your favourite Bluesfest memories?
The Black Sheep Stage is a very special stage. It has introduced me to some of my favourite music of all time. I remember standing (almost) alone in front of the stage waiting for the artist to appear. I think it was probably a 3pm show. Then the crowd starting arriving in droves and this one dude comes out with his guitar and starts wowing us all. I had never heard of him and here was this huge crowd, singing all the words, and I was astonished. José Gonzalez is now one of my all time favourite musicians/songwriters! I am so thankful for that! Also, standing on the side of that same stage while Hawksley Workman invited a ten-year-old out of the crowd- to come up and sing with him... awww. The sweet joyful moments that can happen will just fill you right up.
---
leMeow:
Sun, July 17, 6:00 PM > 7:00 PM | Claridge Homes Stage
Bluesfest is really a multi-genre festival and sometimes takes a bit of heat for that. What are your thoughts on festivals like this one expanding to genres outside of the one used in their name?
James Rooke: Although we're blues enthusiasts and play blues inspired music, I think it's great for the festival and our city overall. The broader spectrum of acts generate more crowd and tourism for Ottawa. On a local scale it also allows non-blues bands an opportunity to perform a top-notch, professional show.
You come to Bluesfest this year promoting your first album. How did York St come together and why that particular street for the title?
The album York St and even leMeow as a band were created unintentionally. About 18 months ago Gin received a FACTOR demo grant for some songs she wrote. I was brought in to help with studio pre-production and perform on the 3 song EP. That EP ended up being called leMeow and was enough of a foot-print to get some festival shows which then required an actual band. When we received a second and thirdFACTOR demo grant we decided to compile the sessions into a full-length album. We called the album York St because of the title track but also as an homage to York St. It's one of the most thriving places in town. There's so much live music and sub-culture. I lived on York St for 8 years in my 20's. Being that close to the ByWard Market accounts for a lot of shenanigans and memories.
---
Fire Antlers:
Fri, July 8, 6:00 PM > 7:00 PM | Barney Danson Theatre
What would you say makes the Bluesfest so successful each year?
Travis Kinnear: The massive diversity of the acts is what draws me to the festival year after year. You get such an eclectic mix of performers gathered at one location, almost every night has something that any type of music fan would be interested in. I find that this kind of a set-up encourages festival-goers to take in sounds that they may not have paid much attention to prior to being exposed to it.
Who are you looking forward to seeing this year?
Every year Bluesfest seems to bring in a really great African act, and this year one of my favourite guitarists, Bombino, will be playing. Think Jimi Hendrix mixed with the desert blues of Tinariwen. So far, his new album is probably my favourite release of the year. There are also lots of great local acts who I'm really looking forward to seeing on the big stage: Pipahauntas, The Yips, Pith and the Parenchymas, Merganzer. I could go on and name just about every local who's playing, Ottawa's music scene never fails to surprise me!
What's it like to play the fest?
Working towards the festival has been great so far, it's actually been a lot of fun doing the technical stuff that we've never had the opportunity to do at the smaller gigs that we're usually playing, like setting up a stage plot or arranging merchandise. Sounds a bit nerdy I guess, but it's given us new perspectives on the variety of tasks that these larger acts have to prepare for every show. Over the past few months Fire Antlers has evolved from a 2-piece to a 5-piece in preparation to blast our songs into the stratosphere, and take our audience along for the ride!
---
Dubé:
Sat, July 16, 3:00 PM > 4:00 PM | Monster Energy Stage
So, who had the idea to start busking outside of Bluesfest each day and what went into getting all your equipment out there. What about the song choices?
Quinn Dubé: Busking outside Bluesfest kinda just shaped itself. We started busking on Sparks and in the market and when Bluesfest came around we were all kinda like "were doing this" because we always looked for the best places to busk. My dad had a big part, we would pack all the gear into the truck, it was about a whole trunk full of gear, and he would drive it to the busking site and organize pretty much everything. He was the sound man for all those shows. We were all having fun because our family had become a team. We were up late packing gear, unpacking, driving. It was a lot of work but definitely a great experience! We learned all the classics like Pink Floyd, Led Zepplin, Nirvana etc. and organized a whole set of covers to perform. We played the songs we loved listening to, that's it.
You've been asked to return again to Bluesfest. What would you say the festival has done for the band?
Jan Dubé: Bluesfest is great! They were really supportive of our busking efforts back in the day and continue to support all kinds of local talent. We are exited to be apart of it this year!
---
Danielle Allard:
Wed, July 13, 6:00 PM > 7:00 PM | Barney Danson Theatre
How do you feel a festival like Bluesfest supports locals like yourself while simultaneously having to bring in outside acts?
Danielle Allard: Having worked in many areas on stage and off in the entertainment industry, I know the struggle in booking acts and ensuring there is a space for emerging artists. I feel so grateful to be a part of the Ottawa music scene as so many of our festivals create a space for us to showcase to new audiences. We also need to support touring acts and these new projects visiting town build our scene but also build our audiences. Having toured myself, I know it is not easy, and I know the team at Bluesfest takes good care of artists. We want to make Ottawa a music city so we need to show visitors what a truly amazing city we live in and have them share that with the rest of the world.
What can festival goers expect at your coming show?
We are going full chameleon for this show! I do a lot of charity work and performances, so many people around town have seen me solo. For smaller shows, they usually catch a duo performance. For Bluesfest, we have a full 5-piece band featuring myself on vocals and guitar, Dean Watson on bass, Jamie Holmes on drums, Ed Lister on trumpet, and Sebastian Romanutti on piano. We will be playing the full album together with an addition of some new surprise material.
---
The Chocolate Hot Pockets:
Fri, July 15, 6:00 PM > 7:00 PM | Barney Danson Theatre
What do you feel the festival adds to the local music community each summer?
Jamie Holmes: I think the festival adds a lot of excitement in our music community and pride since Ottawa often gets bypassed by touring bands who skip over us in favour of Montreal and Toronto so to have so much amazing talent at our doorstep for the entirety of the festival is a great thing. There always seams to be a buzz in the city starting around early June when the countdown to Bluesfest is on and everyone is eager to go out see a ton of live music which generally doesn't happen here throughout the year. When the festival is on, it seams like nothing else matters in the city since Bluesfest is such a big deal so its a great time because live music is the most important thing happening in our city. For the local bands like us that get selected to play, its a real honour to be considered to participate in such a successful festival with some of the biggest names in the business. It gives us local bands a reason to keep growing and to continue to expand our fan base.
You guys have a really unique sound. How would you describe your music to others who may not have seen a Chocolate Hot Pockets show before?
Alex Moxon: We're an instrumental funk band. We take solos. If you lived in a border town between Funkton, Jazzcadia, Greater NeoSoulia and the Hip Hop Peninsula you'd find people there playing the kind of music we do. Everything grooves super hard and is very specifically written out and hooky. It's music that makes you want to move. On the other hand, we each have a strong jazz background so we take liberties with the music every time we play it. No show is ever exactly the same, except that you're guaranteed to have a wicked time.
Touching upon multiple genres yourself, how do you feel Bluesfest helps foster different music tastes in the acts it chooses to showcase?
JP Lapensee: Bluesfest is really great and showcasing a wide variety of musical styles and bands. There is something for everyone at this festival and no shortage of talent. This is great for concert goers as it means that they have a great opportunity to hear world class music that they may not have been exposed to. Since there is so many bands playing every day, it is very easy to go and see the band you want to see as well as a number of others you may never even heard of which is great because a lot of the time you will end up with a pleasant surprise and some great new music worth checking out. For local bands who may not have a huge draw, getting a chance to play on the same day as a major headlining act is a huge opportunity to get their music exposed to a brand new audience who may never have gotten the chance to hear their music.
---
Brock Zeman:
Sun, July 17, 8:00 PM > 9:00 PM | Monster Energy Stage
Festivals offer a lot of opportunity to stage hop. Do you find playing Bluesfest helps introduce different people to your music that may not have discovered it outside of the festival setting.
Brock Zeman: It's always great to play festivals because you get to connect with a whole group of people that otherwise would have to dig around to find us.
With 11 albums under your belt, you're certainly your one of the most prolific locals performing this year. What is your advice for some of the newcomers to the festival and local scene?
Write and tour, write and tour, then think of better ways to write and tour.
---
Pith and The Parenchymas:
Sat, July 16, 3:30 PM > 4:30 PM | Black Sheep Stage
The band has played Bluesfest in the past shortly after releasing Song of the Neverending Ugly Lizard. Can you tell me about what that experience was like for you?
Chris Love: It was ok. My guitar broke on stage. We had to adapt the set a bit because of that. But all in all we pulled it off, barely. I'm excited to nail it for real this time. Also gonna be nice playin outside rather than the indoor theatre.
Here you again playing the fest after an LP release. Do you sense a theme here, album release/Bluesfest gig?
More or less yeah. Both albums took way longer than anticipated, so it's hard to say that it was anything intentional. It's probably just the way the toiling of winter untangles itself into the resolution of spring and summer, things start to feel done and fulfilled. It's a natural time to drop an album.
What do you feel are some of the best aspects of this festival?
Really, as a local artist who has twice had the privilege of participating, I gotta say that it's the bolstering of new artists that it provides. I hope the organizers continue to do so, and broaden this support to even more communities and scenes making music in this region.
Ottawa Life's Festival City Series will provide a unique look at some of your favourite summer events.We'll go beyond the music with artist interviews, volunteer profiles, concert reviews and spotlights on the tastes, sights and sounds of the festival season. Your city! Your festivals! Your summer! Like a good sunscreen, Ottawa Life has you covered.
Recommended Articles
In the current music industry, even a cursory television appearance can be all it takes to make your career take off.
Read full story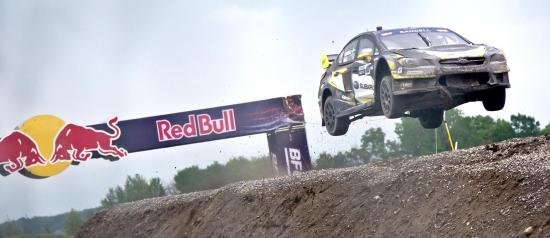 Red Bull may not really give you wings but it sure looked like it this past weekend when, for the first time in its seven-year history, Red Bull Global Rallycross took off in Ottawa.
Read full story
WE Day 2017 was not a moment for a 150-year-old Canada; it was a moment for the young!
Read full story
Comments (0)
*Please take note that upon submitting your comment the team at OLM will need to verify it before it shows up below.