London Calling
ABOVE: Image of the Tower Bridge courtesy London and Partners
---
British 18th Century poet Samuel Johnson once wrote: "When a man is tired of London, he is tired of life; for there is in London all that life can afford." He was absolutely right — and the city has only gotten better since his time.
To summarize London in one word, it would have to be intoxicating. There is so much going on this vibrant city you could live here 100 years and see only a part of what it has to offer. Even then, since it is one of the most eclectic cities on earth, everything is continually changing and the city revitalizes itself all the while retaining the magic of its incredibly long and abundant history.
Needless to say, there are many different ways to approach a trip to London. There is, of course, the touristy kind of trip with things like Madame Tussaud's, taking a ride on the London Eye, or visiting the nearby Clink museum (actually this is historical too as it was the site of a prison from the 12th century until the 18th century).
The after-hours club scene rivals New York or San Francisco. However, for an experience you will never have in either place, head to the historic The Vaults. It is an eclectic, alternative arts venue with after-hours parties with the most incredible vibe.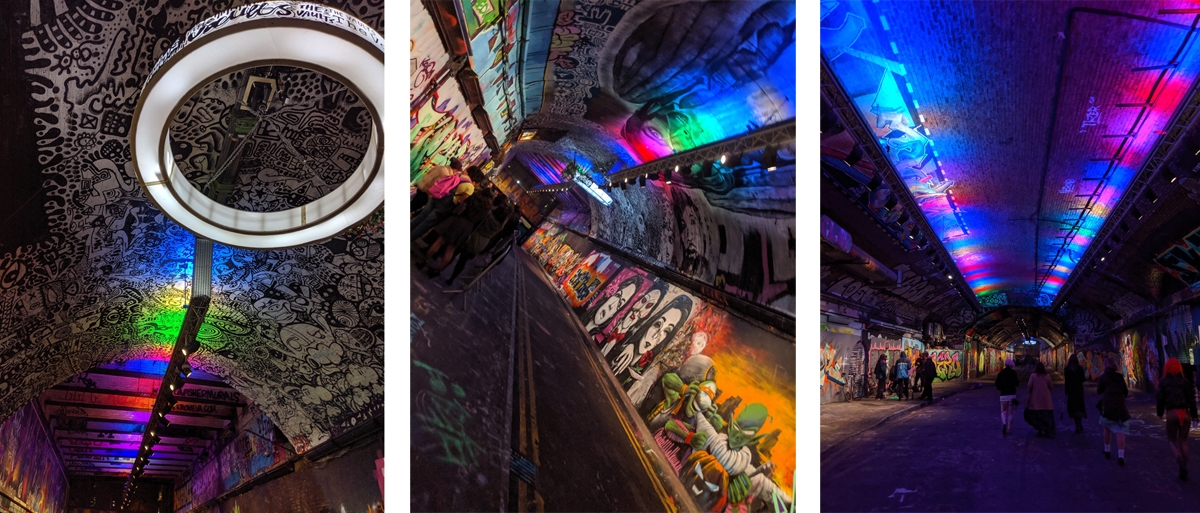 The Vaults' underground tunnels were used as a grizzly morgue facility for London's rotting corpses back in the day before they where shipped out by the Necropolis Railway. Now is it one of the most amazing venues where graffiti is encouraged and letting loose is expected.
For a more serene but equally perspective-opening trip, there is a theatre-focused London experience. The West End (London's theatre district) has it all.
And then, there is the London for history junkies and London is an extremely rich and fulfilling destination for that.
For starters, London is the cradle of English drama where you can visit the site of an original 16th playhouse (the Rose) and then head down the street to catch Elizabethan theatre live (Shakespeare's Globe). You can walk in the footsteps of literary giants throughout time who lived in various neighbourhoods in London.
The city has a plethora of neighbourhoods, in fact, each rich with character and again, history. One of the best ways to explore is to use the Blue Plaque Scheme. It is exactly as described: they are blue plaques that pepper buildings across the city indicating where notable people have lived. It started in 1866 and is thought to be the oldest of its kind in the world. Visit their site and plan a particular tours based on your area of interest.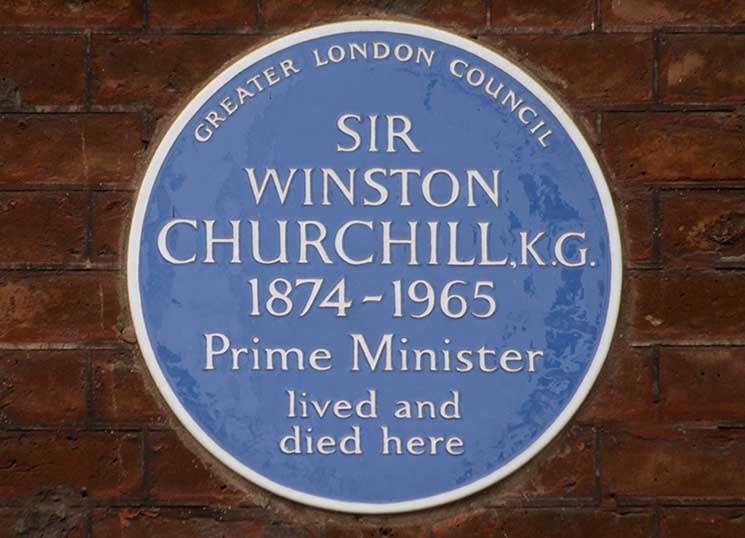 Across the capital there are over 900 plaques. You can see Sigmund Freud's house, get a glimpse of where scientists, authors, poets, singers and artists lived, sometimes near each other. Who would have thought George Frideric Handel and guitarist Jimi Hendrix would have lived in adjacent homes some 300 years apart?
See where Charles DeGaulle, Charles Darwin, J.R.R. Tolkien, Oscar Wilde hung their hats and bask in where their creativity flowed.
In Southwark, (one of the oldest parts of London on the south side of the Thames River) head to the George Inn where you can down a pint where Elizabethan plays were performed in its inn-yard. Over the centuries, from Shakespeare to Charles Dickens, to today, many pints have been enjoyed.
For another era in literary history, visit Bloomsbury to see where the Bloomsbury Set (or Group) lived, drank and lamented the condition of the world. While you are there, stop in Bloomsbury Club Bar. It is the quintessential cocktail bar that oozes sexiness with its velour drapes and 1920s cocktail-bar ambience. The Group (including writers, philosophers and economists and names such as Virginia Woolf, John Maynard Keynes, E. M. Forster) rejected Victorian ideas of religion and explored new sources of spiritual meaning.
Inspired by a special deck of Tarot cards, designed in 1910, the Club Bar has created a set of 14 cocktails correspond to 14 states of mind or being. If you are not sure which cocktail to select, then they will wheel over the Cocktail Diviner to your table to reveal your hidden emotional state and ensure you are prescribed exactly the right tonic or antidote for your mood. Each drink is crafted with creativity. It is definitely a fun thing to do and try as many as your liver can take. Overindulging here is recommended. They have delicious small plates to boot to soak up the booze (truffle fries are incredible). The Bloomsbury Set would have been impressed.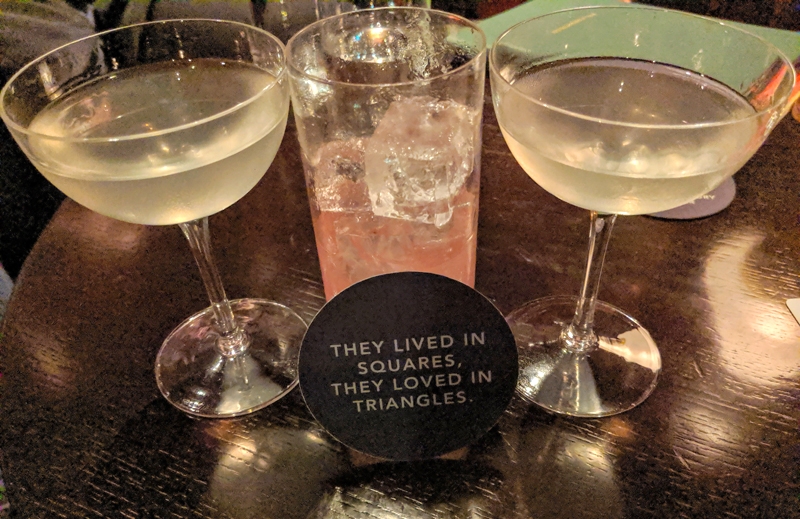 If visiting dead celebs grabs you, head to Westminster Abbey which houses over a 1000 years of history. Elizabeth I is buried there. Poets, politicians and preachers are resting here as well alongside lots of royalty. Between the Abbey and St. Paul's Cathedral, you can see the tombs of many outstanding figures in English history.
It costs a lot to get in to both places and the lineups are long so for a visit in either place, get in touch with your spiritual self (you will need it after a night at the Bloomsbury Club Bar) and catch Evensong there or another church service to avoid the exorbitant fees. Both churches are magnificent and you can soak up the historical events and celebrations that have taken place there, such as coronations, weddings, funerals.
For a different, less spiritual visit, head to the Tower of London and make sure to get the self-guided tour headset. Again, there is 1000 years of history in the Tower. It was the torture site of many, a prison and deathplace of a select group of elite members of society. The Tower was not used to kill regular folks as some might have you believe… for that they went to Tower Hill nearby for a big spectacle.
The Tower was many things. While it had its dark side, it was also a place for celebration and royalty to stay as well. Anne Boleyn prepared to become Queen there (of course she was also beheaded there when she couldn't produce a male heir for Henry VIII).
The Tower also holds the jewels of the Crown which are worth a look but don't expect to see jewels from the Elizabethan era or anything earlier than the 18th century as they were all sadly destroyed, as you will learn.)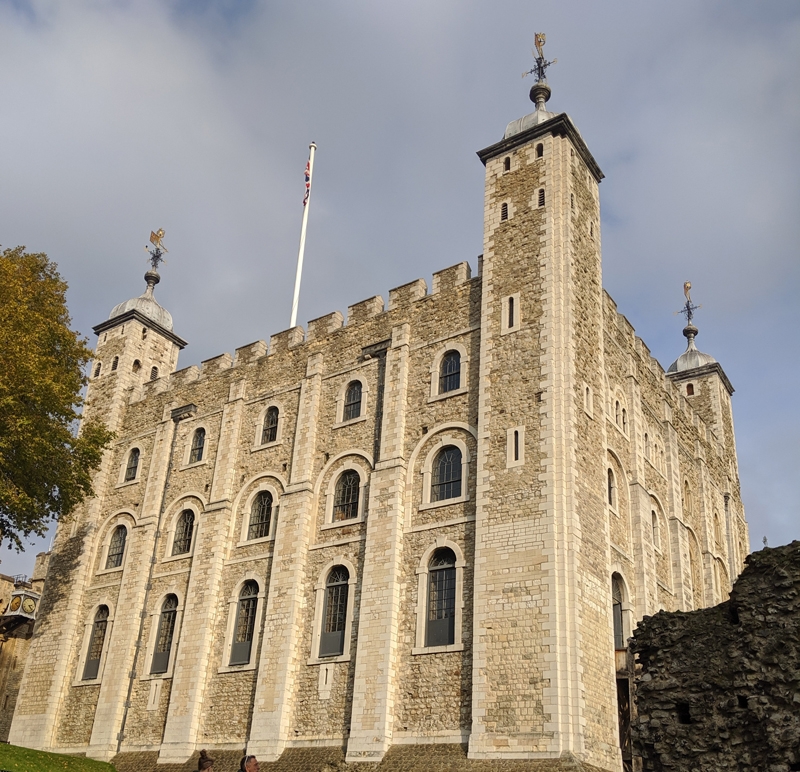 While in the hood, head to Tower Bridge and walk across. That alone is beautiful but you can add on to the experience and take an elevator and go to the top and walk across the glass floor below and look out for a stunning view.
Back on the grown, walk along Southbank which has been built into a beautiful walking path over the years. The London Eye is along there and offers a great view of the city on a clear day.
Across from the Eye are the Houses of Parliament. Public tours available for that, however, try to get to see Westminster Hall. It is the oldest building on the Parliamentary estate. It has played a central role in 900 years of British history. Rumour has it Henry VIII liked to play tennis there. Visit to the website find out when it is open to the public as opening times vary based on the time of year you go.
Museums
London is deeply rich in places to visit to feed your historically hungry mind and soul.
The British Museum is world-famous for a reason. Just go and explore. Enough said on that because it is too grand to even describe. It has everything. Your kids will love that many of their fav movies were filmed here (Wonder Woman, Night at the Museum, Justice League etc.) You need a week to even attempt to see anything so do your homework before going to pinpoint what you want to see. It is free to get in which is also appealing.
Astronomy geeks have to visit Greenwich. Royal Museums Greenwich are home to the Royal Observatory Greenwich, the iconic historic sailing ship Cutty Sark, the National Maritime Museum and the Queen's House art gallery. It is a UNESCO World Heritage Site and the grounds themselves are worth the visit. Stand on the Prime Meridian Line. It is about $25 for adults to get in.
Give yourself time to get here. It is a bit of journey but worth it. Greenwich is also a quaint village. Great pubs. Whet your whistle at the White Horse – fantastic pub.
London is a Roman Empire lover's dream with its deep historical roots. Visit the Museum of London for a good look at that part of the city's story.
The National Portrait Gallery is a place that just doesn't get enough attention. It is extremely well designed and easy to follow and without exaggeration, is one of the best museums to put you in touch with British people and their accomplishments and contributions throughout history.
With their portraits and descriptions, it is a great place to learn. You can see the original Chandos portrait of Shakespeare to more modern artistic heroes like David Bowie. It has portraits of artists, scientists, royalty, religious figures (ie John Wesley), and countless names you will know but maybe didn't know why. It is complementary to the Blue Plaque history tour and can provide context to London. It is also free to visit.
Nearby is the National Gallery, also free admission, if you are into art.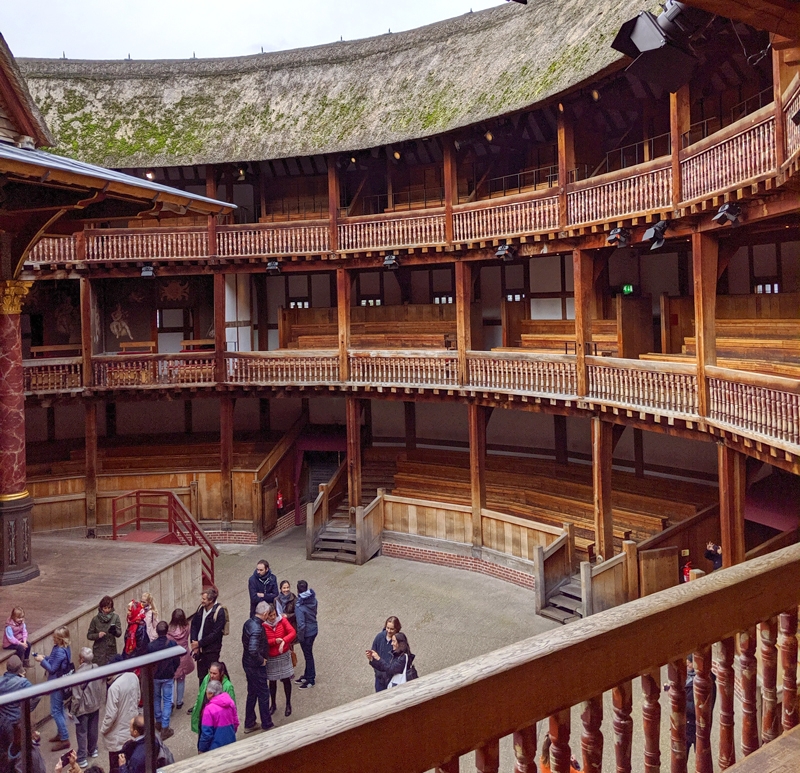 Theatre
London is a Mecca for both theatre lovers and actors alike… and they come from around the world to grace the stages of the West End and the National Theatre (which offers outstanding thought-provoking, brilliant productions that will blow your mind. It is top quality theatre.)
Emilia Clarke, fresh from Game of Thrones, is now onstage in Anton Chekhov's The Seagull at the Playhouse until May. Jessica Chastain will make her West End debut in June in Henrik Ibsen's A Doll House. Those are but two examples of Hollywood types making a run at live theatre.
All of the big productions are playing in London. It is all a feast for the eyes.
Shakespeare's Globe is the recreation of the original Elizabethan playhouse (open-air theatre.) It also has an indoor theatre. Its outdoor season opens in April this year with Romeo and Juliet.
Interesting note: Oscar-winning actor Mark Rylance still pops by to perform. He was its artistic director for years. In fact, fellow Oscar winner Eddie Redmayne is also a Globe alumnus and got his big theatrical break in the 400th anniversary production of Twelfth Night in February 2002.
Food
London is a foodie's dream come true. Bear in mind London is an extremely expensive city so being a bargain hunter, here are a few recommendations.
Some areas are known for particular cuisine. Brick Lane is known for Indian food. Brits call it going for a curry and it is still a good place to go on a budget. It is a street lined with Indian restaurants.
Italian restaurants are everywhere and some are cheap and outstanding. Hit Ciao Bella on Lamb's Conduit in Bloomsbury. It is old-school, delicious, reasonably-priced.
For a fun eating experience, head to St. Martin's in the Field Café in the Crypt in Trafalgar Square. The food is fresh and delicious. (It is across from Canada House, our stunning High Commission).
French food is popular in London. Chinatown is great and cheap. The only word of advice is just avoid chains and just explore small restaurants. Like street food? Head to Camden Town (it is also a Tube stop)
Pubs, pubs, pubs. . . . Not usually adventurous eating but if you have to eat, there are worse options. Ask what they are known for instead of just grabbing bangers and mash.
(Make sure to try Walkers Crisps when you have the munchies. . . they are available everywhere. These are how potato chips should be made and enjoyed. Period.)
Pubs
Speaking of pubs. . . they are everywhere in London. In fact, there are over 3500 of them and honestly, each one has its own character and charm. Each neighbourhood has its significant pubs, again because of the history of the city, the best way to see London is to fall into them. They truly are a culture of their own and people of all ages gather there.
Historical pubs are particularly interesting because it is amazing to drink where Dickens, Shakespeare, Karl Marx (who enjoyed his pints along Tottenham Court Rd — near Leicester Square) and others have consumed.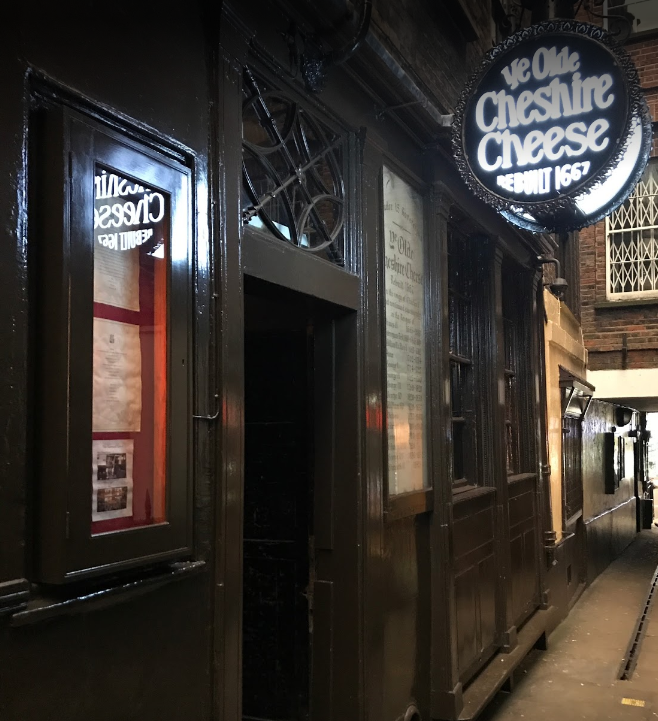 Ye Olde Cheshire Cheese has been there for centuries. Locals begrudgingly drink with tourists for good reason. It is on Fleet Street (traditionally newspaper row).
Head to The Lamb pub on Lamb's Conduit to see one of the finest examples of a Victorian-era pubs, and still has "snob" screens so patrons of days gone by could avoid looking at the bar. Royalty liked it too. The Queen Mother even paid a visit and pulled a pint.
The aforementioned George Inn in Southwark is worth a stop.
Head North to Hampstead on the Tube and go to the Spaniards Inn. Charles Dickens wrote about it. It too has been there since the 16th century. Those are but four of those 3500 London pubs.
Day trips from London
If you can tear yourself away from London and only have time for one spot, arguably one of the best places is Oxford. So much genius, human innovation and creativity were cultivated here.
It is absolutely worth taking a foot tour and one of the best ones is by a Canadian from Newfoundland, Trevor Pomeroy, who graduated from Oxford himself in 2018 with a Ph.D. so he knows the place inside and out. There is the Science museum which houses a blackboard with Einstein equations on it.
Trevor offers an overview of the university and city but also adds his expertise by offering Oxford's rich Christian history.
Take time to hit the Turf Tavern for a pint. Literary types like Tolkien drank at the Turf as well as C.S. Lewis and fast forward to when Bill Clinton was at Oxford and he was a regular there.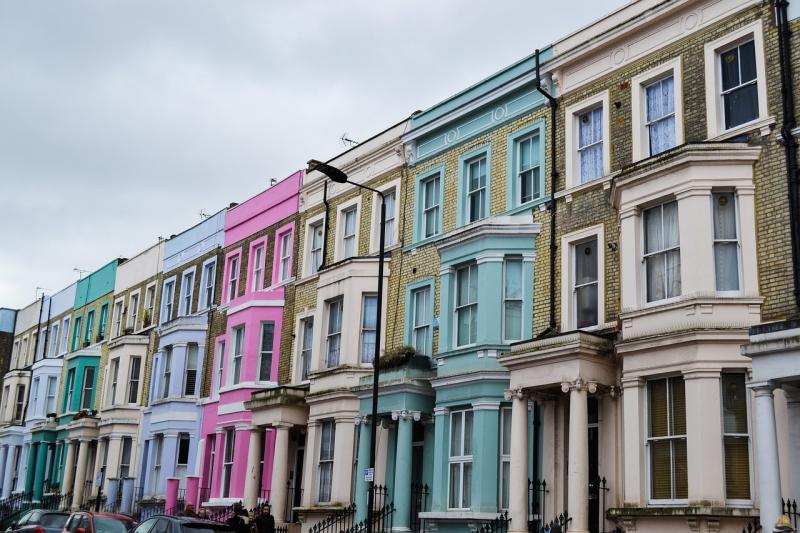 And Back to London
Now the downside. You will never see all of it and the city is expensive but London is life and it is indescribably satisfying. Everywhere you go there is something noteworthy and life-enriching and everywhere you go is steeped in some kind of relevancy.
This is only a taste of the city. Pick a neighbourhood and just walk around. Notting Hill, Covent Garden, Cheapside (which is historic — notice the narrow lanes with trades names, which let people know where those trades were back in the day. Needed iron goods back then? You would have gone to Ironmonger Lane (which has been around since the 12th century and where, coincidentally Thomas Becket was born. History surrounds you everywhere you go).
Head North to Hampstead on the Northern Line (on the Underground). It is an extremely wealthy neighbourhood so stroll around and hit the Hampstead Heath (big park) while you are there. Interesting, it has one of best views of London on Parliament Hill (the actual names of the Hill). The Heath is rich in history as well and Karl Marx loved hanging out in it apparently. It is immortalized in film and in books as well.
The point is, there are endless possibilities in this incredible city. You can't ask for more.
Recommended Articles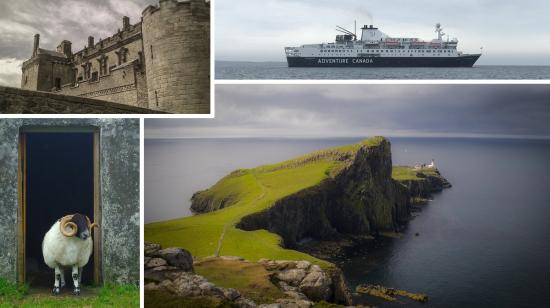 On this most wonderful trip, Adventure Canada will give you a new appreciation for the world and for the simple beauty and ingenuity of the many things we take for granted.
Read full story
Nicknamed the "Thumb of Wisconsin,"
Door County
is a peninsula between Green Bay and Lake Michigan consisting of some of the sweetest little towns in America.
Read full story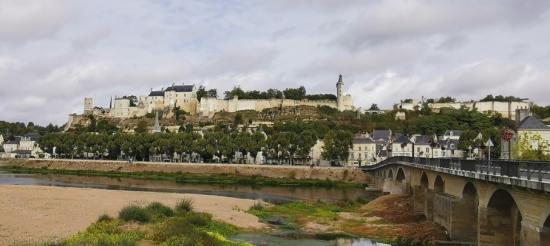 The regional wines are celebrated around the world, the food is simple but spectacular, and the vibe is laid back in this valley of medieval cities.
Read full story
Comments (0)
*Please take note that upon submitting your comment the team at OLM will need to verify it before it shows up below.