Top Stories
Look out Château Laurier addition...here comes Tom Green
Look out Château Laurier addition...here comes Tom Green
We're all ready to go at Yuk Yuk's this past Wednesday night, the third week of the Mike MacDonald Summer Comedy Competition. The mic has been checked and the room is set for a sold out show. The audience starts filing in at 7:30pm for the 8:30pm show. Tonight is one of twelve preliminary rounds in the competition that will see one winner emerge from the ninety six entrants.
By 8 o'clock, all of the comics arrived to draw for their position on the show. If a comic misses the 8 o'clock draw they automatically perform first, otherwise known as "the bullet" spot, as it tends to be most challenging. On this night, everyone was on time.
The show would feature competitors Sherry Thung, Chelsea Fahey, David Thompson, Ryan Mullin, James Laurin, Dan Allaire, Abdullah Usman and Mark Hatfield. Funny and talented actor/comedian/world-class impressionist Steve Love would be emceeing with one of Ottawa's best young troubled comics, Mitch Muirhead.
Paint It Black sounds through the speakers, the lights go down and Steve takes his place on stage. He's a very good host, and he gets the crowd quickly responding.
Competition shows have a very specific structure. The emcee does twelve to fifteen minutes at the start of the show, then brings up half of the comics one by one, each with generic introductions to not bias the competition. Halfway through the emcee does a few minutes of material, then brings up the next half of the contestants.
Tonight, however, was a little bit different. After the first four contestants, Steve returned to the stage but didn't go into material. Instead he announced to the audience that we had a drop-in guest. After the announcement, Steven brought Ottawa's own comedy and global pop-culture legend Tom Green to the stage.
What happened next is, in my opinion, one of the coolest things to experience in Ottawa. The wealth of talent that Ottawa and Yuk Yuk's, in particular, has spawned is virtually unparalleled, including some incredible, internationally renowned brilliant artists. Sometimes they come home to visit, and sometimes when they come home to visit they drop in to say hello. Once in a while these alumni will also get up on stage to say hello to the audience.
So, it was on this Wednesday, at a show where people paid $6 for admission, that they got to see Tom Green live, in person, in a small, intimate venue on a Wednesday night in July. The room was packed. People have been very supportive of the competition, so when Tom took the stage the room went from shock, to awe, to excitement.
A fascinating individual with a broad range of talents and interests, Tom essentially created reality TV and had his show picked up by MTV, hosted Saturday Night Live and guest hosted for David Letterman. Now, here he was live and in person. Funny as always, but with one difference from the other times I had the pleasure of seeing him.
He was doing more than just making people laugh. Tom addressed the proposed addition to the Château Laurier, which in his words looks like "a giant air conditioner." If completed, the addition would change the look of the iconic early 20th century building entirely, which is a National Historic Site. Tom suggested at the end of his set that he wanted to organize a protest on an upcoming weekend in Major's Hill Park, and that for details audience members were to follow his instagram @tomgreen. He left the stage to a huge roar of thunderous applause.
Steve expertly rolled through the rest of the show, bringing up Mitch, who performed well in spite of having yelled at an audience member at one point. The winners were announced and tonight Dan Allaire, Abdullah Usman and Mark Hatfield would leave happy. Steve announced that Tom had two shows the next day at the club, but that they were both sold out.
The next day, there we were, about to start up the first of the two sold out shows. Tonight the weekend headliner, hilarious and very likeable Mike Rita, would emcee the shows with the very funny Jenn Labelle. Mike got the audience going right away with some exceptional crowd work and a great story about his mom. Jenn easily kept the momentum building before Mike returned for a few minutes to introduce Tom up to the stage.
One thing that I appreciate in a great comic is when they discuss real issues with the goal of having a positive impact. This time, however, he couldn't seem to stop discussing even if he wanted to. When Tom asked a random audience member what they do for a living, they responded with, "I'm a manager at a hotel," to which Tom replied, "Ah, which?" and, of course, the response was "The Château Laurier."
#Ottawa From this angle you will no longer be able to see The Chateau Laurier after they build the newly approved addition. Please contact your Member of Parliament and City Councilor and protest. This is a decision that will affect all Canadians. #savethechateaulaurierpic.twitter.com/HltCdFZhEu

— Tom Green (@tomgreenlive) July 18, 2019
This seemed to be a coincidence. No part of me thinks that the Château Laurier sent one of their managers to keep an eye on Tom, or anything weird. But it did provide a moment of hilarity when Tom implored the manager to change courses on the renovation. The rest of Tom's set was wild. Alternating from calm and thoughtful discussion to energetic and excited, Tom Green gave the crowd and his parents, who were in attendance, a phenomenal show.
The late show proceeded much the same with Mike Rita and Jenn Labelle bringing the crowd right up so Tom could knock them down. This time, when Tom asked an audience member about their occupation, they replied, "Public Works," which allowed Tom to implore the Public Works guy to leave the Château Laurier alone. Again, an incredible set from Tom to close the show. Tom announced that he was going to hang out and drink some of his Top Shelf Maple Bacon Moonshine as well as their new Cinnamon flavour and that karaoke would be starting up soon.
After both shows, Tom asked the crowd if they would join him at Major Hill's Park on an upcoming weekend to protest to the proposed changes to the Château Laurier, with specific details to be announced on his Twitter @tomgreenlive or his Instagram @tomgreen. The majority of the audience seemed interested, if not, intrigued.
Most of the sold out crowd stuck around after the show, Tom buying shots for anyone who wanted to try his moonshine. Tom and Phil Giroux sang a bunch, as did the crowd from the show. By the end, it had certainly become one of the best nights we've had at the Ottawa Yuk Yuk's. If you missed it, you missed something special, but not to worry. Tom has agreed to return for two more shows and hopefully one karaoke night on Thursday August 1. If you're interested in attending, I strongly suggest you get tickets now as they are selling fast.
In the meantime, follow Tom's social media if you're interested in supporting his protest to the proposed addition to the Château Laurier extension. Tom himself is a bona fide Ottawa institution and it's great to see him standing up for another venerable Ottawa institution. Personally, I think he's right. And not just a little bit right; he's full on correct in my opinion.
Look out Château addition...here comes Tom Green.
Recommended Articles
All proceeds from the event will go towards funding cutting edge childhood cancer research at the CHEO research institute.
Read full story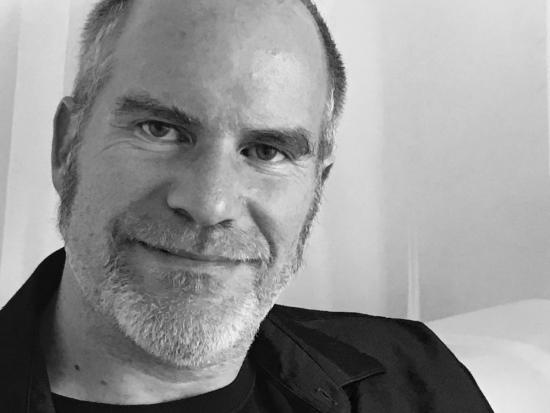 My suggestion to you is to consider attending a comedy show, whether at one of the clubs or at an independent room. Go have a laugh. I sincerely believe it's good for you.
Read full story
this weekend is your chance to learn all about one of the most popular desserts in the world at the Canada Agriculture and Food Museum.
Read full story
Comments (0)
*Please take note that upon submitting your comment the team at OLM will need to verify it before it shows up below.