Food & Wine
Support Ottawa restaurants with Love Local Delivery
Support Ottawa restaurants with Love Local Delivery
Karen Wood, owner and president of Knock on Wood Communications, is at the helm of Love Local Delivery, a collaborative platform showcasing local independent restaurants that offer takeout and delivery.
---
As many small businesses suffer huge hits amid the ongoing pandemic, consumers are being encouraged at every turn to support local. Which makes using an app, like Uber Eats, Skip The Dishes and Door Dash, a popular and efficient way to get that meal you've been craving delivered from your favourite neighbourhood restaurant. But did you know that embedded commissions see these multi-million dollar companies pocketing up to 30 per cent of the profit, when these independent businesses already face razor thin margins?
Karen Wood, owner and president of Knock on Wood Communications, says that although this is a well known fact in the restaurant industry, many people aren't aware of the high and hidden cost associated with the popular delivery services. In response, she has teamed up with Responsible Choice, a premiere chauffeur service, to offer a new platform set to rival the big corporations. Launched officially on March 20, Love Local Delivery, boasting a roster of independently owned restaurants, will drop off your meal while ensuring 100 per cent of the cost goes directly to the restaurant.
Starting out with only six restaurants as part of their directory, Love Local Delivery now showcases over 50 restaurants from 20 different neighbourhoods. "We knew that Uber was advertising free delivery to the public. We couldn't do that but we think the public could bear five dollars. We'll keep pushing the story that you may think you're supporting local restaurants but Uber is taking 30 per cent regardless of the delivery being free. They are taking 30 percent from the restaurants that you love who are struggling to stay in business," explains Wood.
Describing the inner workings of the current system as onerous, Wood admits that this model isn't sustainable, confirming that a user-friendly app is in development and set to launch soon. With collaboration at the forefront, Wood says that the Love Local app's commission fees will be reasonable and, most importantly, will be routed back into supporting the marketing and growth of the initiative as well as benefiting the businesses themselves. "If more restaurants adopt the Love Local app when it launches, everybody is going to win. And the restaurants will hands down make more money."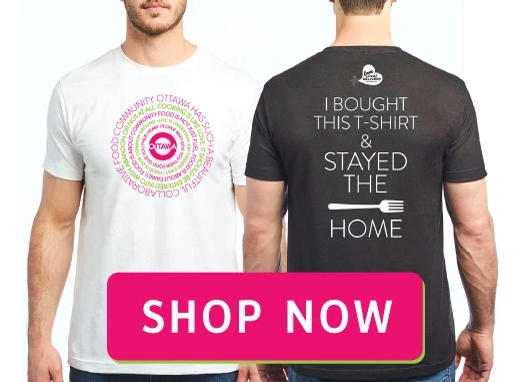 In the meantime, Wood encourages community members to check out Love Local's other projects including t-shirts branded with the graphic "I bought this t-shirt and stayed the fork home," where 50 per cent of proceeds go to a restaurant of the purchaser's choice and the other 50 per cent split between Shepherds of Good Hope and Carefor. Another initiative under the Love Local umbrella is set to kick off Thursday and will help the most vulnerable members of the community with meals provided to frontline workers and their clients at Carefor by local restaurants like Gray Jay, Das Lokal and Ola Cochina.
To order from your favourite local restaurant or for more information go to https://responsiblechoice.ca/lovelocaldelivery/
Photo: Courtesy Karen Wood
Recommended Articles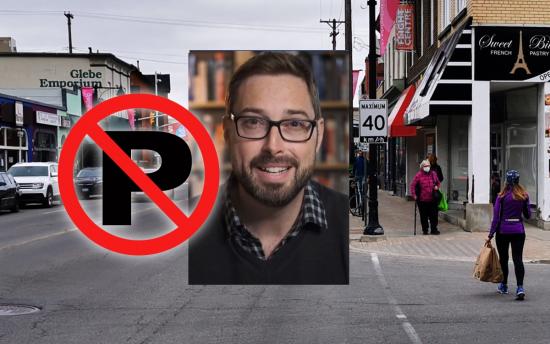 Executive Director of the Glebe BIA Andrew Peck says that Menard's consultations with business owners was more about advancing his own agenda
Read full story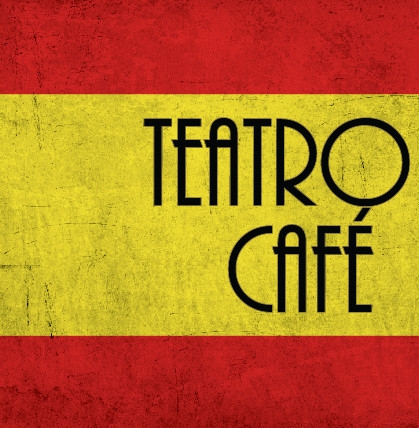 Take a walk down Wellington Street West and you will find an array of restaurants--all ready to feed...
Read full story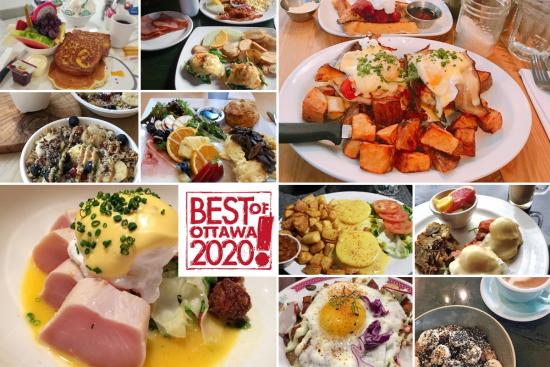 In this weekly series, we share our picks with you — our top hotels, live music venues, local brews, bands and more. Check, share and discuss #OLMBest every week!
Read full story
Comments (0)
*Please take note that upon submitting your comment the team at OLM will need to verify it before it shows up below.