Luxury streetwear brand Severe Nature launches 'Forest Men'
All photos courtesy of Severe Nature
---
This summer, luxury streetwear brand Severe Nature released their PreFall 2019 collection: 'Forest Men', presented as "a myth of tribal beings isolated from the human race". The line includes a collection of t-shirts, button-ups and jackets.
Founded in 2012 by Christopher Afolabi & Tobi Adeleye, Severe Nature's mission is to express an urban and street element in a "luxurious, detailed way" — while still retaining a modern youth expression. The result is a stunning, unique collection that truly stands out from other streetwear brands.
"The inspiration behind forest men is a mythical approach to the story of hidden and unseen beings within the deeper parts of life," said the founders. "Forest men represent the uncolonized tribes of the earth living and surviving on the non-technological approach and using the core elements of life to procreate.
Developing this campaign has been very interesting, as a lot of its parts are experimental and new to us. We have always been into mythological stories and their representation of life. Developing a story behind this collection serves as a new approach to us and an exciting one. It was a bit challenging and we had to take our production to a higher level developing pieces that create a tribal imprint and cultural feel."
Headquartered in Ottawa, these two founders want to reach the youth to build stronger communities around them. This led them to host events like the newly-launched Listening Sessions at the Queen Street Fare. Here, Severe Nature broke onto the city's music scene, hosting an event and intimate Q&A with local music artists, including Ottawa R&B collective, Gelato, Huey Draper, J.Chinnasz and Freddy Printz.
As well as this, Severe Nature has launched the 99 Project — showcasing an individual's creativity through interviews and visuals, auctioning that work and donating a portion of proceeds to CHEO.
"The idea was to join forces with 99 artists (rappers, photographers, visual artists, etc.), interview them, and collaborate on merchandise that were sold at $0.99 markdowns. In turn, every 99 cents was donated to CHEO. While this went on for several years, we realized that the proceeds were not as substantive as we wanted them to be, so we opted to donate fixed costs to CHEO on a monthly basis regardless of the sales generated.
Our dedication to the youth greatly influenced this decision, and has led us to take a different approach with the project, while also focusing on other community-engaging events—the listening sessions, skate event as well as our upcoming art showcase with the same purpose."
Clearly, Severe Nature may have a strong community focus, but that hasn't stopped them thriving internationally, with clients purchasing clothing from the UK, US and Nigeria.
"It's been relatively easier [launching in other countries] than Canada because these countries embrace fashion and creativity more than we do, and have established communities, as well as more resources available to fashion entrepreneurs and startups—thus making opportunities endless, as evident with our flagship store recently opened in Lagos, Nigeria."
There's been a big, positive change in our approach to fashion in the last several years, with a push towards sustainability. As a result, many more brands are following more ethical principles.
"The greatest changes we've observed have been our shift from being a 'retail-only' brand to one with a stronger community focus, the market expansion to Nigeria, the UK & US, and the significant improvements in production—where quality assurance and longevity have become our primary goal."
Since opening their flagship store in Lagos, Severe Nature has seen tremendous success.
"We think Severe Nature perpetuates the fact that a lot of companies start in Canada, but eventually go elsewhere to grow and generate more success. Within two years of tapping into the Nigerian market, we've been able to establish a strong hold on the community and launch a flagship store in a prestigious location. Despite this newly found success elsewhere, we still recognize Canada as our home and credit it for the birth of Severe Nature. As we're sure it continually does for other people, Canada gave us the ability to dream and as a result, we're strong believers that building communities around its currently existent talent can elevate the creative space and drive better results for all entrepreneurs and startups.
We are dedicated to building this community, not just for us, but for all emerging creatives. We want to do for Canada what it has done for us, and pay it forward."
Recommended Articles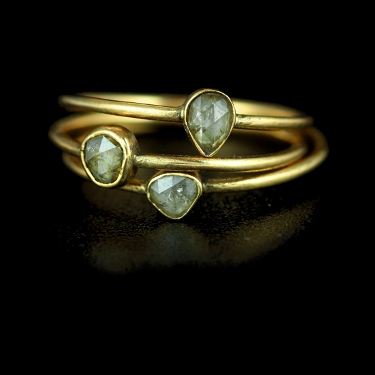 Inspired by ancient treasures and the simplicity of modern architecture, the jewelry designs of Magd...
Read full story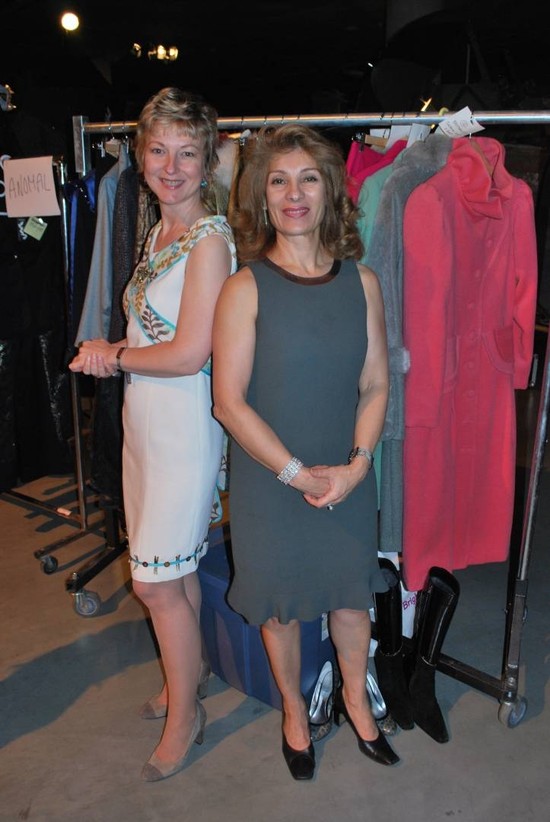 Ottawa's fashion event insider, Julia Vorob'eva is always invited to all of the best fashion event...
Read full story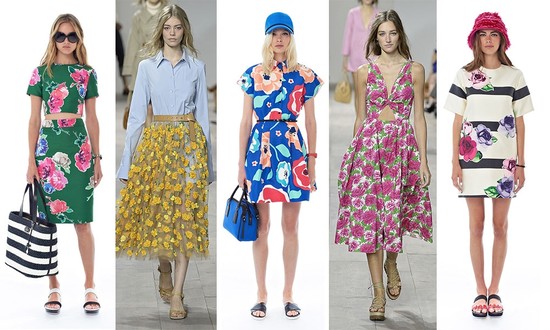 Above: Kate Spade / Michael Kors / Kate Spade / Michael Kors / Kate Spade Never Have Florals For S...
Read full story
Comments (0)
*Please take note that upon submitting your comment the team at OLM will need to verify it before it shows up below.