Magnificent Markham
Like many suburban and urban centres in Ontario, the city of Markham is a paradox. You have probably driven by many times and not stopped, but you should.
Stuff to do
Stroll down Main Street Unionville and you can still see how it once was a small, quaint English Ontarian town. The street has remained virtually unchanged since 1794. If it looks familiar that's because it has been used on film sets such as Gilmore Girls. Today, it boasts cafes, restaurants and quaint shops. Be sure to visit it.
Contrast that with high-tech hub Markham. Look around and notice it is a centre of innovation, bustling with big international businesses, young entrepreneurs and visionary types. Markham is also on course to becoming the city with the largest collection of LEED-certified building in North America.
A mecca of multiculturalism and diversity with the best Asian food around, Markham is host to Canada's largest Asian food festival (and other festivals of course) in the summer. There is Canada's Wonderland and Black Creek Pioneer Village nearby which are both still open in October. If you golf, Angus Glen Golf Course is a draw.
Be sure to hit the Rouge National Urban Park, North America's largest of its kind. Seventy-seven acres of it are in downtown Markham. There are guided walks every day in the park, but if you want to go it alone there is an app for that, created by students at the University of Toronto Scarborough's innovation hub in partnership with Parks Canada. It is open year-round.
Sleep, Eat and be Merry
Spoil yourself and stay at the newly opened Toronto Marriott Markham. It is not your usual Marriott, which admittedly is a nice hotel chain. However, this is a concept, experiential hotel where every detail has been painstakingly thought through. It is contemporary, chic, artful with a modern hip design. It has all the amenities you could dream of and the level of guest care makes it more of a boutique hotel in every way than a chain hotel. The incredible thing? It is all done without the exorbitant price tag. It is incredibly affordable. No downtown Toronto hotel prices here.
Marriott was brilliant in hiring international hotelier expert Hiren Prabhakar who moved to Canada to oversee construction as well as run everything. He has been the boss at some of the best high-end hotels around the world and it shows. He absolutely loves what he does and that is reflected in this outstanding hotel. Demanding yes - he wants top quality service for guests - but he treats the staff like family. He stops to talk to every employee, knows their names, the names of their kids and probably their parents too. Everyone here feels valued and invested in the place. That workplace joy is reflected in the way they treat guests and creates a warm, hospitable and genuine home-like feel -- albeit a sophisticated, full-on feast for the senses kind of experience.
Needless to say, the rooms are magnificent and large.
The hotel artwork is incredible. In their lobby bar/restaurant, Draco, hangs a hand-crafted glass installation honouring the constellation as well as a tribute to Markham's strong East Asian cultural influences.
Check out the Double Down sculpture in the lobby area. It is an ode to DNA, double helix, marrying science and art.
Do not miss the multi-million-dollar collection of photographs that pepper the walls. It belongs to the Bratty family, who owns Remington developers who in turn own the hotel. The photos are breathtaking. They capture all sorts of things from our natural beauty, moments in our history and celebrated Canadian icons. Be sure to grab a Bourbon from the bar and explore.
On top of being a great place to hang out, in the indoor infinity pool area, an incredibly colourful piece made from recycled car parts decorates the space.
Eat
The hotel has outstanding food (as expected) and the dishes honour the multicultural reality of Markham with five-star flair. Be sure to try the aforementioned Bourbon drinks. Draco bar is also an uber cool place to hang out to people watch or to watch tv. There are a few booths equipped with flat screen TVs.
The reality is Markham is a foodie heaven so be sure to head out and sample local restaurants like Dayali Beijing Roast Duck, 3.5 km away from the hotel. Wherever you go in Markham, you will find incredible restaurants, many of them budget friendly.
There is just a great vibe to the city. A weekend of food, flair and fun await you.
Recommended Articles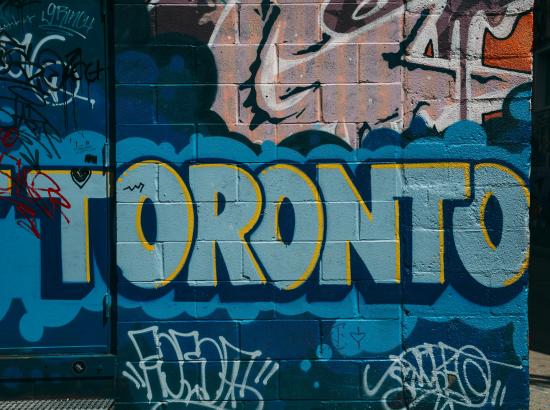 Canada's largest metropolis is a wonderfully multicultural and diverse, friendly, energy riddled, exciting, alive, vibrant and welcoming place.
Read full story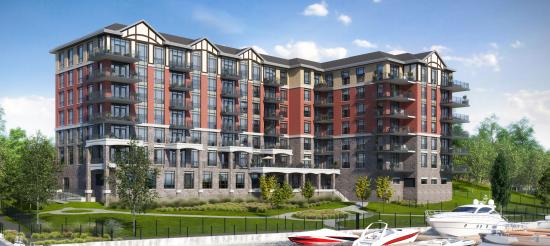 CaraCo Development's aspiring condominium project, Stone & South, is bringing condo-style living to the very cottagesque town of Gananoque.
Read full story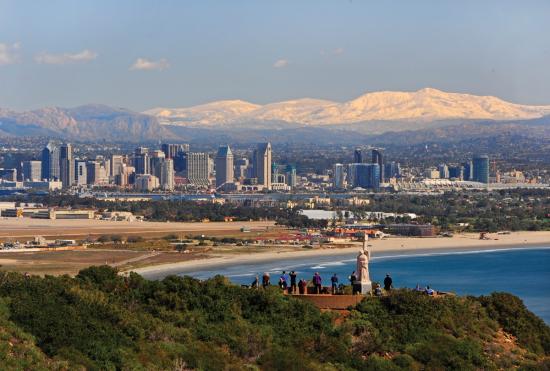 You can spend weeks taking in all the theme parks, museum, beaches and green spaces of the big bay city but we hit the streets to get to know a few of San Diego's many neighbourhoods.
Read full story
Comments (0)
*Please take note that upon submitting your comment the team at OLM will need to verify it before it shows up below.