Health
Make Time for Modern Meditation at The Peace Room
Make Time for Modern Meditation at The Peace Room
All photos by Hollie Grace James
---
There's evidence that hitting the pause button for a few minutes on the daily is greatly beneficial for your mental health. And the ability to do just that is being made much easier for Ottawans with the addition of The Peace Room on the local scene. Recently popping up on Sparks Street, this modern studio promises to make meditation less intimidating and free of judgement, while providing all those cozy at home feels. If you haven't started to experience the stressors of the New Year, it's really just a matter of time – so when the inevitable is upon you and stress has you overeating or oversleeping or engaging in borderline hysterical behavior, The Peace Room has got your back – they're currently offering a promo of 3 classes for $30, so now's the perfect time to get into it.
Making meditation less weird & intimidating
By combining relaxing tea, projected imagery, sound healing, light neck massage, and guidance from a teacher, The Peace Room is all about utilizing your five senses to induce next level meditation. They understand that "traditional meditation may seem intimidating and maybe even weird for some people", so they are fully equipped with cozy seating (including specialized chairs with back support) and no dress code (so you can wear whatever you want). They also offer the guidance necessary in order to learn the basic skills that will really help to calm your mind and achieve ultimate inner peace.
The science behind meditation
You're never going to be completely rid of stress – I'm sorry to say but unfortunately it's sticking around. Considering meditation has been around for a pretty long time too (thousands of years), it seems like a pretty surefire way to combat these inevitable woes. Studies have shown that meditation can help us build our mental resilience against stress, keep our reactions to stress under control, and even ease clinical anxiety. Which is all supported by research that meditation actually changes the physical structure of the brain in a few key areas. Catherine Hull, Chelsea Boissonneault and Jean-Luc Boissonneault founded The Peace Room in order to achieve these changes in a quick and effective way – so if you're looking to let go of your worries and feel immediately refreshed, this is exactly where you want to start.
Meditate on your own or bliss out with cool contemporary classes like…
Take a mini vacation for your mind with carefully curated classes crafted by co-founder Catherine Hull. Hull's sole purpose in creating these is to help induce meditation in the easiest way possible. And using their signature multi-sensory approach, you'll be transported to your favorite destination spots so you can turn your attention inwards and ultimately better your overall health. Choose from a variety of themed classes like;
Insight & Clarity
Meditation has the ability to enable you to discover exactly who you are and your place in this world. In this class you will transported into the mysterious world of pyramids to help inspire and unlock the potential within, allowing yourself to realize and acknowledge your inner power, giving you the ability to manifest expansive change.
Grounded Forest
Imagine yourself walking through the forest, hearing the sound of a waterfall, the birds, the smell of black spruce and pine trees. This class is all about letting go - using the art & science of Shinrin Yoku (aka Japanese Forest Bathing) you will feel as if you've been transported far, far away to an enchanted forest set somewhere beautiful and tranquil, allowing you to calm and refocus your mind.
Awake & Bake
Reggae beats and the sounds of nature fill the space as attendees come together with the purpose of simply feeling the good vibes, with a little help of a newly legalized herb. Cannabis has been used in a spiritual context since the Vedic period (perhaps as far back as 2000 BCE) by a litany of different cultures to enhance the exploration of deeply religious and philosophical subjects, achieve a form of enlightenment, and unravel unknown facts and realms of the human mind and subconscious. Consume prior to this class and allow your mind to be guided to a peaceful state of existence.
Recommended Articles
Bone Broth is often referred to as liquid gold, so before you potentially gag and stop reading, here are four reasons why you'll jump on this trend immediately.
Read full story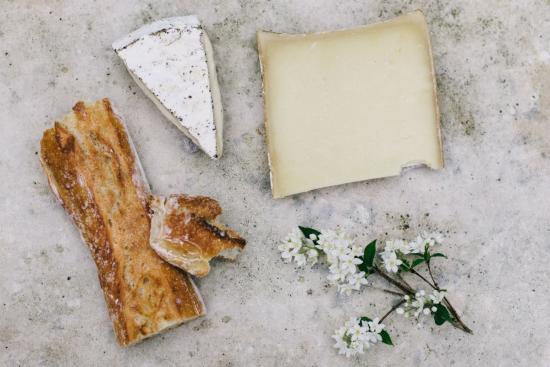 Ottawa's very own Cheese Soirée introduced guests to a roomful of new up-and-coming businesses with exciting things happening. Here are some of the interesting things that we discovered!
Read full story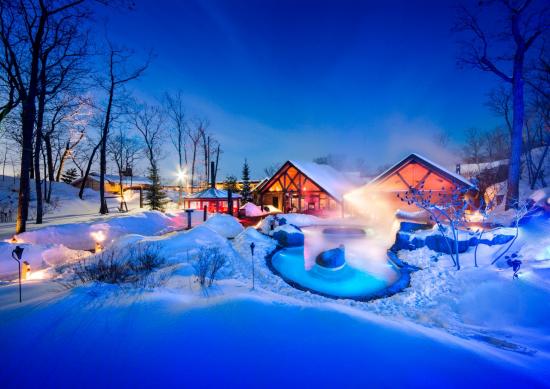 They continue to innovate and evolve by introducing unique relaxation experiences in an enchanting location with natural scenery, ensuring guests are surrounded by the most primitive elements: wood, stone, fire, and water.
Read full story
Comments (0)
*Please take note that upon submitting your comment the team at OLM will need to verify it before it shows up below.