Make your mattress more comfortable with a memory foam bed topper
by Analisse Weathers
---
All of us value sleep. Some even secure the hours between 10 p.m. and 7 a.m as if they were their child. Also, although a few people can sleep almost anywhere, everyone wants a comfortable, solid place where they can rest their head every night.
One of the biggest disappointments you may face is an overly stiff mattress, probably handed down to you over the past ten years. It would be an understatement to say that it could be very uncomfortable. Even worse, if you're suffering from a hip problem, you will likely find yourself waking with pains and dull aches all over your leg and lower back.
Experts suggest you change your mattress every 8 to 10 years. However, some can't afford to do such. One of the things you can do to upgrade your mattress is through a mattress topper. If you are having a hard time sleeping on your current mattress and can't afford to change it yet, a bed topper could help you with your sleep.
Below are some of the benefits you can get with a memory foam mattress topper.
Surprising Health Benefits
There are many health benefits, from mind to body, in sleeping on memory foam toppers. Some of them are the following:
Pressure-relief on ankles, knees, shoulders, hips, and back.
Healthy blood circulation.
Full body support.
It can reduce joint pain and swelling.
It supports the lumbar region and a well-aligned spine.
What's more, memory foam is typically hypoallergenic. Thus, it is ideal for individuals with severe allergies. The foam's dense structure aids in preventing moisture and dust mites from penetrating, offering relief from allergy symptoms during the night.
Sure, a memory foam topper can do just that. However, you get the full effect if your mattress is made of memory foam, as well.
Supportive and Comfortable
If you find your mattress quite uncomfortable or very firm, then a memory foam mattress topper can work its magic by conforming to your body curves and rolls. Therefore, it can cradle you throughout the night and guaranteeing a relaxing and restful sleep.
Moreover, by alleviating pressure points like shoulders and hips, you can bid goodbye to the aches and pains that come with the poky springs.
Affordable
Bed toppers are undoubtedly an inexpensive way to upgrade your current mattress. Just make sure that you are buying a high-quality product. Also, do not get too overly excited at low prices. If a price looks too good to be true, then maybe it is.
What's more, keep in mind that some mattresses are over and done with saving. If yours is at least ten years old and very uncomfortable and lumpy, then it might be good to invest in a new mattress.
Long-lasting and Durable
A memory foam bed topper in high quality can surely last for a couple of years, particularly if cared properly. Also, it can lengthen or stretch your mattress's lifespan, as well.
The trick to getting a durable bed topper is to think about its density. Generally, the higher the density, the longer it will last.
Best Memory Foam Toppers
Shopping for a set of sheets or a new mattress is not enough to improve your sleeping experience. Although you might benefit or leverage from getting a mattress with advanced technology, like those offered by Eight Sleep or Casper, it does not always fall into your budget.
For the most part, you don't need to empty your pocket just to get a better night's sleep. Rather, consider getting a premium memory foam bed topper for supreme support and cushion comfort.
The following are some of the best memory foam toppers available in the market today:
TEMPUR-Topper. Tempur-Pedic is a huge name in the bedding and mattresses industry, for a very good reason. Take the TEMPUR-Topper, for instance. It is designed from the same pressure-alleviating material as the mattresses made. Also, this topper is built to match your body, offering you a better night's sleep.
Lucid Gel. This memory foam topper from Lucid features four inches of cushy and thick comfort. However, its capability to hug your body while you are sleeping is not the only reason why many people loved this topper. Aside from its cushion, the Lucid Gel topper boasts technology that cools down hot sleepers.
DreamFoam Gel Swirl. This bed topper is a decent option for people on a budget. The DreamFoam Gel Swirl is made from visco-elastic memory foam and is two inches thick, bringing further comfort to any mattress.

---
Analisse Weathers loves writing articles about health and lifestyle. She also enjoys sharing them with her readers. When not writing, Analisse enjoys going out to the beach with her friends. Her hobbies include surfing, bird watching, and eating pizza.
Recommended Articles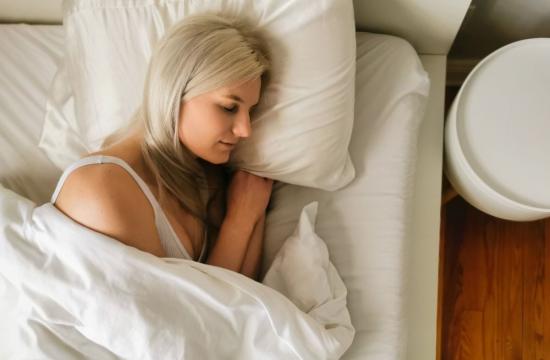 This week, we are talking sleep . . . Just one bad night can reduce the effectiveness of our immune system by about 70 per cent!
Read full story
CBD oil's potential to improve health and better equip people to handle medical conditions is widely getting acknowledged. Several pieces of research affirm the medicinal properties of this cannabis extract.
Read full story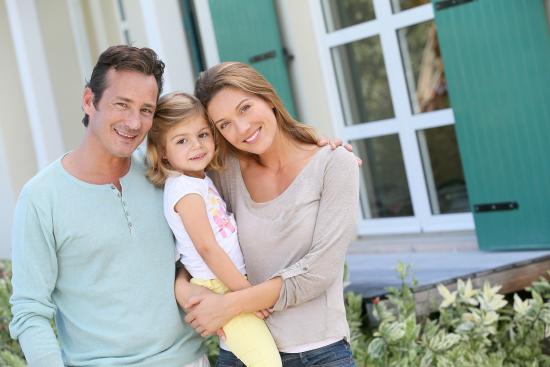 If you're like millions of Canadians, you're busy paying down your mortgage.
Read full story
Comments (0)
*Please take note that upon submitting your comment the team at OLM will need to verify it before it shows up below.