Making Valentine's Day Wine Shopping Easy
TheLCBO Vintages release of February 6 is celebrating Valentine's, southern France and South Africa; talk about something for everyone. February has long been celebrated as a month of romance and there are all kinds of legends about who St. Valentine's was and what he did but suffice to say that he remained a VERY popular saint throughout the centuries. Valentine's greetings go as far back as the Middle Ages and there is an estimated 1 billion Valentine's Day cards sent each year.
But a card and a bottle of wine from the Vintages release – now that's a Valentine.
I hope you find your name on both.
Cheers, Julie
DO, Spain
$19.95 (Vintages #660324) 18.5% alcohol

Sherry is such a refined and civilized drink. On the rocks or straight up this golden coloured nectar delivers rich tastes of brown sugar, roasted almonds, orange rind, sweet spices and dates. It's just slightly off dry, rich, creamy and warm-bodied. Makes for a lovely afternoon drink with a good book, fireplace and some warmed nuts.
Méthode Traditionnelle, AC France
$18.95 (Vintages #39016) 12.5% alcohol

Just in time for Valentine's, what a beautiful beginning this would be to the evening. Pale rhubarb in colour this 100% Pinot Noir sparkling wine is just bursting with tangerine and ripe cherry flavours. It's creamy and delightfully mousse, don't pour to much or it will overflow, it's one easy sipper with a great balance of fruit flavours and acidity. Talk about pretty in pink.
AP, Les Costières de Pomérols, Southern France
$14.95 (Vintages #350124) 12.5% alcohol

AP is the serial number the wine received during official testing and it obviously passed a few tests since it was the recipient of the Gold Medal at the 2015 Concours des Grands Vins du Languedoc-Roussillon. I love this white wine. It's pale in colour but not in taste, loads of ripe pears, light to medium bodied, fresh and crisp, bone dry almost with a little effervescence on the finish. Zippy seam of a acidity gives it a well-balanced proportion and would pair with any lighter fare or just on its own.
WO Western Cape, South Africa KWV
$16.95 (Vintages #99267) 14%alcohol
Cathedral Cellar wines just never disappoint whether its their Chardonnay, Petit Verdot or Shiraz and this once a year Pinotage is right up there.  Pinotage is to South Africa what Malbec is to Argentina. It was officially bred in 1925 and is a cross between Pinot Noir and Cineast varietals. I find Pinotage can sometimes be brambley and rough, not this one. Loads of blackberries, mulberries, currants, a little mocha and very smooth. There's some woodsy-ness on the finish, having spent some time in oak and it's just plain good. A crowd-pleaser for sure and with some ribs or grilled meat, this red wine would be dynamite. 
VQA Niagara Peninsula
$29.95 (Vintages #53397) 11% alcohol

How sweet it is! Like bubbles, nothing makes an evening or occasion more festive than having a finale with ice wine. Aromas of red roses, tastes of ripe red and black currants, strawberries at their peak, with just enough acidity to keep you going back. Elegant and refined and plain delicious, it's desert on its own but with some strong stinky cheese it would be over the top.
Recommended Articles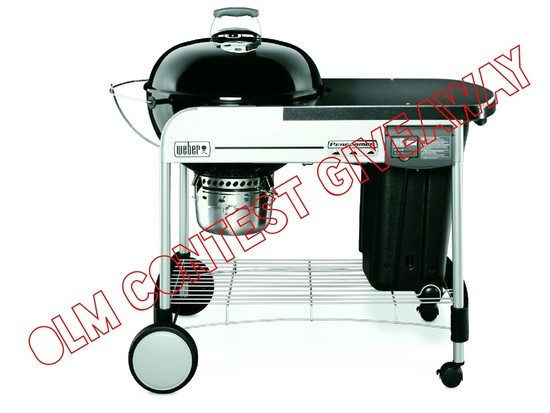 Sick and tired of your broken-down, rusty grill? Do you dream of a sleek new unit loaded with modern...
Read full story
While your burgers don't necessarily have to be made of beef (plenty of delicious fish, veggie and...
Read full story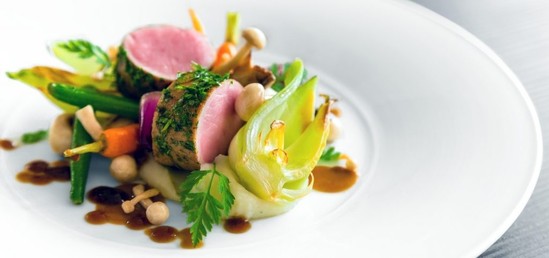 Foodies rejoice! Canada's 150th birthday party just got bigger; about 1000 feet bigger, to be exact. You and 999 others can tuck the bountiful banquet at Canada's Table, a unique open air culinary experience capping off a summer of events for Ottawa 2017.
Read full story
Comments (0)
*Please take note that upon submitting your comment the team at OLM will need to verify it before it shows up below.