Politics
Mayday, mayday! Fed up Liberal and NDP supporters going Green
Mayday, mayday! Fed up Liberal and NDP supporters going Green
Green is gold heading into the fall 2019 election
A Léger Marketing poll conducted between April 18-22 for The Canadian Press that surveyed 1,522 eligible Canadian voters suggests that Justin Trudeau and his government will be tossed from power after just one term. The results were weighted to reflect the makeup of Canada's population. Only 27 per cent of respondents said they would vote again for Trudeau's Liberals. Andrew Scheer's Conservatives would capture at least 40 per cent of the votes cast and probably form a majority government. The poll puts Trudeau even further back than former Ontario Liberal Premier Kathleen Wynne was before she led her party to its worst defeat in its history last year after going from a majority government with 55 seats to just seven.
The Justin Trudeau Liberal Party of today is not the broad-based, big room party of the many that it was under Jean Chretien, Pierre Elliott Trudeau, Mike Pearson, Louis St. Laurent or McKenzie King. Previously, the Liberal Party prided itself on being the party of ideas and innovation rather than a party of adoration and idolisation. Veneration for Trudeau is expected if you are a Member of Parliament or a free thinking person . . . Check your brain at the door. To question Trudeau or his advisors is to question your fealty to the party. Just ask Jody Wilson Raybould or Jane Philpott.
Trudeau's "Liberal" Party is anything but inclusive. It preaches leftist tripe, but practices Machiavellian- and Tammany Hall-style politics by rewarding political friends and punishing opponents. By putting all their eggs in the JT basket, dozens of Liberal MPs are at risk of losing their jobs. The government is marred in scandal between the SNC Lavalin affair, the preposterous Admiral Mark Norman debacle, the ridiculously obfuscated carbon tax, an immigration system in chaos and possibly the lowest standing in global affairs in decades — can you say dance me to India.
Another challenge for Trudeau is that many former Liberal MPs who served during Chretien and Martin have been unnecessarily marginalized and disrespected by Trudeau and his minions, since 2015. This time around, they are not lending a hand to help him. Same for most of the former Liberal Senators who were unceremoniously booted from the Liberal caucus by Trudeau in 2014.
One would think that the Liberal demise would be great news for Jagmeet Singh and the NDP. However, Singh has managed to perform even worse than Trudeau and is not connecting with voters. He is perceived to have a weak grasp of issues and is uncomfortable talking about most things unless they are about social justice matters. Former Alberta Premier Rachel Notley has little time for Singh and has described his ideas on energy policy as, "A recipe for failure and it's also very elitist." He has also drawn the ire of Canada's most influential labour leader, UNIFOR President Jerry Dias, who refers to Singh's views on energy issues as those from a champagne socialist. Singh's many stumbles and poor showing in the polls has caused NDP fundraising to collapse. Many question whether the NDP will have the resources to run and fund a national campaign this fall.
The Léger poll suggests that support for Conservative Party leader Andrew Scheer is soft at best. Critics say Scheer has no fire in his belly and no passion. His supporters say, not true — he has always been underestimated and always comes out on top.
The wild card in all of this is Elizabeth May and the Green Party of Canada. The 2019 fall election may be her moment to finally take centre stage. She is well known nationally and is respected by both peers and opponents. In Ottawa, she is viewed by the national media, pundits, and her parliamentary colleagues as smart, principled, good humoured, prickly at times but also fair minded. She is a passionate, articulate and informed debater with a gift for explaining complex matters in simple terms. She is a long-time lawyer, human rights and social justice advocate and a committed environmentalist. She is also a pragmatist who looks for real solutions to problems and brings a substantive track record of success on numerous issues starting with her mid-1970s participation in the volunteer grassroots movement to stop aerial insecticide spraying on forests near her home on Cape Breton Island, Nova Scotia. Her efforts led to the banning of aerial insecticide spraying in the province.
May once was a member of the NDP and has admitted to joining the Liberal Party briefly to support a friend in a nomination meeting. Ironically, she first came to national prominence in 1988 when she quit her job on principle as the Senior Policy Advisor to the Progressive Conservative Environment Minister, Thomas McMillan who served in the Brian Mulroney government. McMillan had granted permits for the Rafferty-Alameda Dams in Saskatchewan without an environmental assessment. The permits were later quashed by a federal court on a decision that the permits were granted illegally. May joined McMillan's staff in 1986 and was instrumental in the creation of several national parks, including South Moresby. She was involved in negotiating the Montreal Protocol on Substances that Deplete the Ozone Layer, new legislation and pollution control measures. May has taught courses at Queen's University School of Policy Studies, as well as teaching for a year at Dalhousie University to develop the program established in her name in Women's Health and Environment. She holds three honorary doctorates from Mount Saint Vincent University, Mount Allison, and the University of New Brunswick and is the author of numerous books. She's been arrested for protesting in rainforests in BC and went on a seventeen-day hunger strike, in May 2001, in front of Parliament Hill to protest the Sydney Tar Ponds clean-up process.
May was the first MP to take a stand against Bill C-51, the former Harper Conservative government's anti-terror bill. The bill would later pass but she is credited with making Canadians aware of the privy provisions and related new powers the bill afforded government. On April 23, 2015, May had two amendments to Bill C-46, the Pipelines Safety Act, accepted. These were the first Green Party amendments to a government bill ever adopted.
The first amendment enabled "Aboriginal governing bodies to be reimbursed for actions they take in relation to a spill". Prior to the amendment, the bill outlined that those at fault in a spill would only be liable for "costs and expenses reasonably incurred by Her Majesty in right of Canada or a province or any other person". The second amendment was related to the concept of polluter pays. The original line in the bill said that the National Energy Board "may" recover funds to compensate those affected by the spill, the Green Party amendment changed the "may" to "shall".
May has worked extensively with Indigenous peoples in Canada and abroad. You would be hard pressed to find a First Nations leader in Canada who does not like or respect her.
Elizabeth May became the leader of the Green Party of Canada in August 2006. In the fall of 2006, she ran for election in London North Centre, finishing second to Glen Pearson of the Liberal Party. While she lost, May's showing in this by-election was the best result, in terms of percentage, achieved by the Green Party of Canada to date. She ran against Peter McKay, the popular Conservative Minister of National Defence, in 2008, in Central Nova and lost. However, she was able to convince the broadcast consortium hosting the federal leaders debate to allow her to participate and she did very well. The Green Party did not win a seat but they did get 6.8 per cent of the popular vote.
In 2010, following a survey of potentially favourable electoral districts across the county, May announced her intention to run in Saanich—Gulf Islands, in British Columbia against Conservative cabinet minister Gary Lunn. On March 29, 2011 the broadcast consortium organizing the televised national leaders' debate for the 2011 Federal Election controversially announced that it would not invite May. Despite her exclusion from the national debates, she won her riding and entered Parliament. Since then Elizabeth May has been a consistent and substantive voice for a plethora of progressive issues including voter reform.
The difference between May, Trudeau and Singh is substance. Unlike Trudeau and Singh, May can explain just about any issue without talking notes and is confident in engaging and advancing debate without reverting to meaningless sayings, taglines or notes.
Trudeau's deep slide combined with collapsing NDP fortunes leave May well positioned to propel herself and the Green Party into third-place status in the House of Commons this fall. Her current strategy of actively encouraging disappointed Trudeau Liberals to work with her and other parties to form a minority government is very savvy. It provides a way for left leaning voters who won't support Trudeau or the NDP to keep their principles and vote Green knowing that May may be able to keep the Tories out of majority government territory with their support.
The situation is not dissimilar to what happened in 1993 when millions of Canadians said enough to the then Progressive Conservative government and tossed them to the litter bin. The Tories went from 156 seats and a majority government to two seats. Obliterated. The Reform Party catapulted from one seat to 52 seats while the Bloc Quebecois stunned the country going from 10 seats to 54 seats and Official Opposition status. The NDP support nationally collapsed to only nine seats.
In April, the Green Party came from nowhere to win Official Opposition status in the provincial election in P.E.I. Then in May Green Party candidate Paul Manly won the federal byelection in the BC riding of Nanaimo-Ladysmith with 37 per cent of the vote. The Conservatives got 24.8 per cent, and the NDP 23.1 per cent. The Liberals placed a distant fourth with 11 per cent. More worrying than the Liberals disastrous showing in both of those elections is the Léger poll result that shows that 65 per cent of people – reflected across every region and demographic group – said they were very or somewhat dissatisfied with Prime Minister Justin Trudeau.
May's biggest faux pas in recent years happened back in May 2015 at the annual Parliamentary Press Gallery Dinner in Ottawa. In an attempt to be humorous she gave a profanity-laced speech by proclaiming her support for Omar Khadr, saying: "Omar Khadr, you've got more class than the whole f—-ing cabinet." It was a low moment for sure.Thankfully, her friend and then Conservative transport Minister Lisa Raitt, appeared from nowhere to gently escort her off the stage. May later apologised for what she said was a poor attempt at humour. "I can be funny, I just wasn't on Saturday. And I apologize again." She admitted that she had a couple glasses of wine and that she was both sick and tired, having made a quick trip back to British Columbia the day before (Friday) to attend events in her riding and then flew all the way back to Ottawa to be at the event the next day (Saturday). By all accounts, she was forgiven and moved on.
The Green party is being inundated with people expressing an interest in running for them this fall. It is expected they will name candidates in every riding in Canada.
Thanks to Elizabeth May, Green could be gold for the people of Canada this fall.
Recommended Articles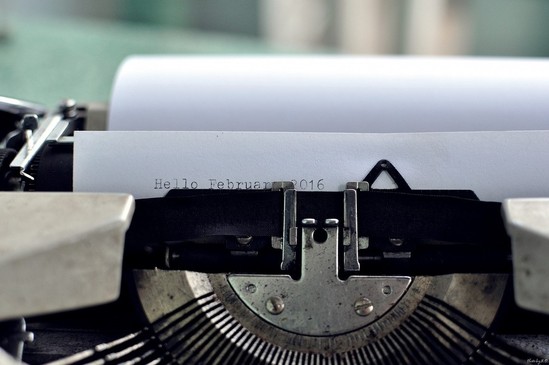 This letter to the editor from Baynes Lake resident Paul Champagne outlines a strategy for improving...
Read full story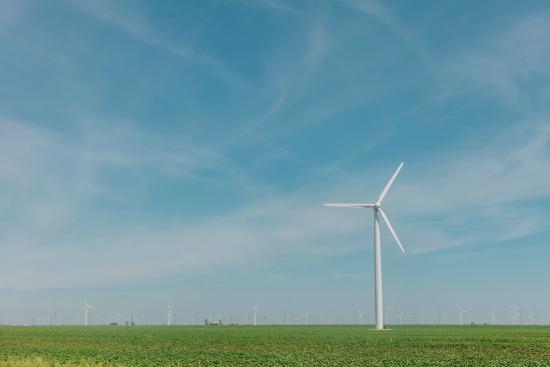 Two of Ontario's recent auditor generals' found the Liberal's green plans were badly flawed for not doing research before needlessly spending many billions.
Read full story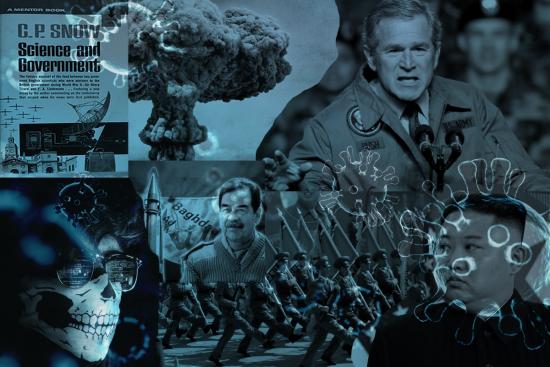 Elected governments are not especially good at addressing issues that have a time base longer than a couple of electoral cycles, not do they do well with world-girdling issues with a science component.
Read full story
Comments (0)
*Please take note that upon submitting your comment the team at OLM will need to verify it before it shows up below.