Politics
Media Hoax Ban Shows PQ No Longer Suffers Fool's Gladly
Media Hoax Ban Shows PQ No Longer Suffers Fool's Gladly
By Martti Lahtinen, The Low Down to Hull & Back News
The Low Down has learned that the Quebec government is considering a ban on April Fool's Day jokes in the media.
In a memorandum privy only to select Parti Québécois cabinet members, the Office québécois de la langue française (OQLF) planned to warn television and radio-broadcasting stations, and newspapers against running fake stories for entertainment.
"Media integrity comes into question when standards – mainly accuracy issues – are cast aside with impunity in favor of inappropriate jocularity," read the memo concerning April Fool's – Poisson d'Avril (or April Fish in French) – from the Fruits de merde (FM) section of the OQLF.
"False reporting undermines the trust factor of news itself and leads to the putrefaction of the social fabric," it said.
The PQ were to advise media in no uncertain terms to stick to straight business-as-usual on April Fool's, hinting that the satirical
hokum celebrated on the calendar date devoted to prankster ingenuity might apply year-round.
"No Quebec media are, under any circumstances, to disseminate fabricated or otherwise baseless news items on April 1, or any other day," read the memo, further advising cabinet to keep the PQ machinations in-house.
Select news outlets – including the Low Down – have a tradition of publishing tongue-in-cheek satirical pieces as near that date as possible.
Reporter Trevor Greenway minced no words reacting to the possible PQ ban.
"That's effing bullshit; in my personal opinion. It's not as if we were even planning to dump on Marois or Ravignat," he said, referring to the all-too-visible Quebec premier Pauline Marois and the hardly-ever-seen Mathieu Ravignat, the MP for Gatineau.
"Last year, we ran a story on the government requiring Quebec-registered vehicles to mount 'spring' tires for extreme wet weather, adding to the aggravation of motorists flip-flopping their summer and winter rubbers," said Greenway. "How can you not cackle at that?"
The PQ memo caught reporting cohort Lucy Scholey with her pranks down.
"I'm with Trevor; it sucks," she fumed. "I took the weekend off to work on my idea."
Scholey's hoax was to reveal the PQ addressing the lack of transparency at all levels of government, mandating a standard uniform for elected municipal officials.
Given the media focus on the great see-through pants debacle at yogawear titan Lululemon, the Quebec government could take advantage of the fashion giant's plight by snapping up the 17 per cent of its stock which was recalled because of unnecessary sheerness, and passing them on to municipalities at rock-bottom prices.
"There would be no hidden agenda at council meetings," cracked Scholey. "Council would have to let it all hang out."
The leaked PQ memo blew up Low Down editor Martti Lahtinen's bogus report that Chelsea and Cantley were going to pursue amalgamation.
The idea of twin entities – a notion discussed at the Meredith Centre by certain unnamed key players after a noon hockey game – wouldn't be the first real-estate deal cooked up in the sanctity of a dressing room, bringing to mind the growing pains of the Ottawa Senators in the cornfields of Kanata, now an oncoming Ontario Valley super-city.
The Chelsea-Cantley combo – in land area and population numbers – would halt the ever-expanding greed of the City of Gatineau, for one thing; it would expedite fixing the traffic bottleneck at the Alonzo Wright Bridge, for another. An environmentally-friendly tunnel under the Gatineau River at Tulip Valley would help solve the access dilemma.
Lahtinen said the Low Down would be remiss if it did not attack the PQ's banning April Fool's Day media hoaxes.
"We know they're super-sensitive to ridicule after 'Pastagate'; but they have no reason to think they need our help in making them look stupid," he said. "They do a great job of it, all by themselves."
Ed. note: Martti Lahtinen is editor of The Low Down to Hull and Back, a Wakefield, Que.-based weekly (lowdownonline.com).
Recommended Articles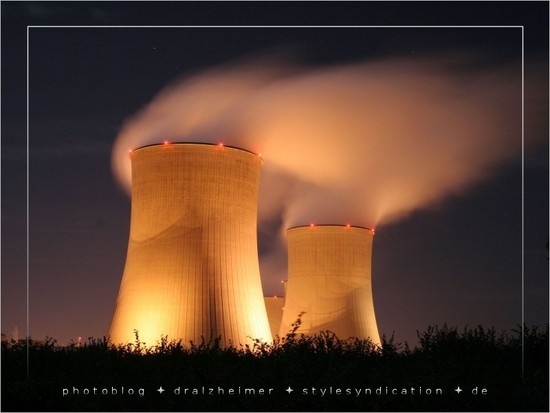 Today is the first anniversary of the explosion of BP's Deepwater Horizon rig located in the U.S...
Read full story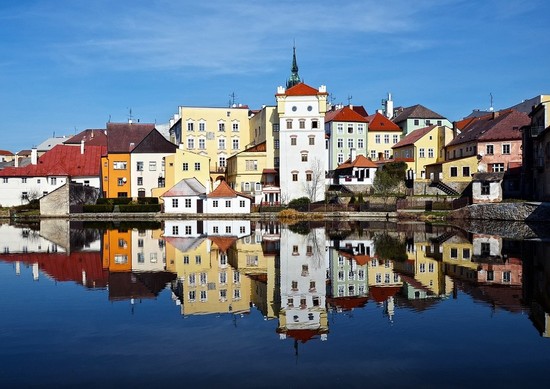 It's time to make affordable housing an issue in the federal election campaign. Four million peopl...
Read full story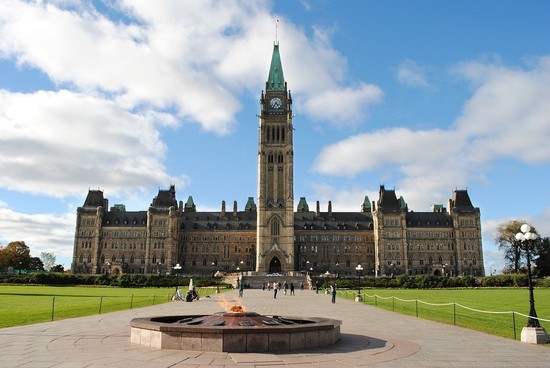 On your marks, get set, go! The race is on. The federal election to determine Canada's 42nd parlia...
Read full story
Comments (0)
*Please take note that upon submitting your comment the team at OLM will need to verify it before it shows up below.