Music
Megan Soo brings her own, unique flavour to K-pop with "Let Me Love Me"
Megan Soo brings her own, unique flavour to K-pop with "Let Me Love Me"
Twenty-four year old Megan Soo is doing it all. The Toronto born-and-raised multi-talent is an actress, dancer and social influencer – with almost 40k followers on Instagram alone – and she is now making the big step into the music scene with the recent release of her debut single "Let Me Love Me". The song dropped back in August and the official music video hit YouTube this past week.
With a mixed ethnic background, Korean, Chinese and Trinidadian, Soo blends the sounds of all her cultures into something she coins "K-Hall" – a dance style of music that blends the catchiness and pop flavour of K-pop with the sophisticated rhythm and beats of Caribbean dancehall. Soo took some time out of her busy schedule to chat with us about her musical journey and inspiration.
---
Ottawalife: Hi Megan! You're an actress, influencer, and now you're adding "singer" to your title by diving into the music industry with a unique genre you call "K-Hall" – what inspired you to do this?
Megan Soo: It wasn't until 2018 that I decided to start dabbling in music. I was acting, creating content for YouTube and Instagram, travelling, and writing lyrics here and there. While doing this, I started to experience things in the film industry like not fitting the lead role casting description because I didn't "look the part" or always getting the "ethnically ambiguous" background actor jobs. Repeatedly hearing that I didn't "look the part" they were casting was mentally draining. Growing up mixed race, I never felt like I truly fit in with my friend groups – most of my life I felt like I always had to defend my roots or remind people what I am when people would tell me, "Oh you don't look Asian" or "You don't seem Trini/Asian enough". So this led me to write/direct/produce my own TV series idea called "TALES" with myself playing the lead role of a multiracial Asian actress.
After this, I wanted to challenge myself and create more authentic content representing me and embracing my culture. That's when I decided to revisit my lyrics that never made it out of my Notes app on my phone and figure out how to implement this in music. I listened to pretty much everything growing up but K-pop, dancehall and soca were my favourite, especially Major Lazer, Diplo, BTS and Girls' Generation. These were just feel good genres and would be my go to when I was feeling down or just needed to escape. I had been spending all this time struggling trying to figure out how to make my music stand out when a lightbulb went off in my head, being part Trinidadian and Korean — why not add this to my music. I debated if it was a good idea because I felt that I didn't "look Korean enough." When that thought came into my head, I realized how much the industry had affected me and how people see K-pop idols and I din't fit 'the look". This made me want to do it even more, break the stereotype of what a K-pop idol should look like and also create my own niche. This is how the idea of K-Hall was born — a mix of K-pop and dancehall.
Ottawalife: Speaking of K-pop specifically, that definitely comes through in "Let Me Love Me" which actually includes some Korean lyrics. Does the current K-pop boom that's happening in the West with the success of groups like BTS and Blackpink excite you and give you hope that there is a place in the industry for your style of music?
Megan Soo: One hundred per cent! I'm so excited to see all these amazing collaborations happening within K-pop like Blackpink's most recent collab with Selena Gomez and all of BTS's collabs with Lauv, Nicki Minaj, Sia, Steve Aoki, Halsey and so many more! I remember back in the day when people used to talk down about K-pop, so it's great to see that that didn't stop K-pop artists from pushing and breaking through. It definitely gives me hope that my style of music, being a fusion of two of the top genres out there, has a place.
Ottawalife: As a big K-pop fan myself, I have to ask you, which K-pop acts are you loving at the moment? Any groups in particular that influence your sound or that you'd love to collaborate with?
Megan Soo: Ok I'll just list three because I could go on forever! Jay Park is someone I would love to collaborate with. I love how he broke into the hip-hop scene and never let any of the negativity stop him when he first started just because he didn't fit the norm. I'd also love to collaborate with BTS and am currently loving their song "Dynamite" — I think it's neat that they decided to sing it all in English, but I've always been a fan of BTS. Last artist I'd like to collaborate with is Jessi. Her recent song "NUNU NANA" has me jamming in the mornings. I just love her style and sass, she's such a queen. As for artists that influence my sound the most, I'd say BTS, Jay Park and Girls Generation. I just grew up listening to them and listening to their growth as well.
Ottawalife: Lastly, what can we expect from you in the new year? More music on the way?
Megan Soo: YES! Definitely a lot more music to come in the new year along with collabs and cover remixes of some of my favorite K-pop songs.
Stream Megan Soo's single "Let Me Love Me" now on Apple Music and Spotify!
Recommended Articles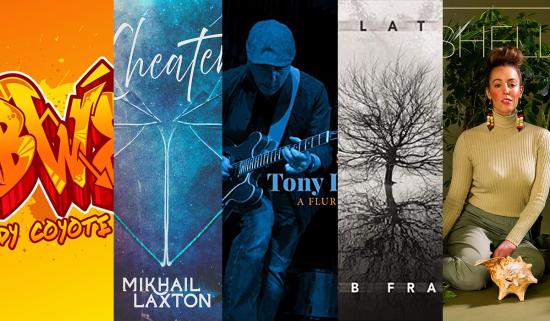 Owen Maxwell brings you five album reviews from Ottawa artists.
Read full story
Kefentse has started a new chapter, leaving municipal work and taking on the position of Executive Director of
CKCU 93.1FM
, the campus radio station of his alma mater.
Read full story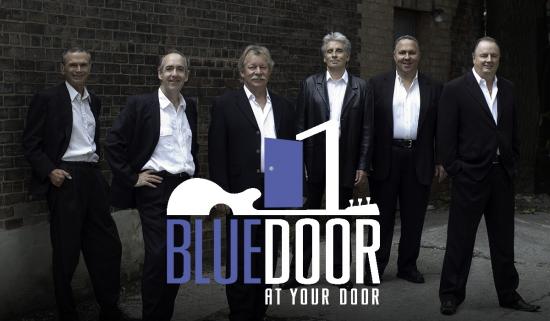 On Saturday, November 7 at 8 p.m. on CTV Ottawa, tune in to enjoy world-class music and extraordinary stories about individuals whose lives have been given hope by The Ottawa Mission.
Read full story
Comments (0)
*Please take note that upon submitting your comment the team at OLM will need to verify it before it shows up below.