Michael Moriarty's Musings: Mel Tormé
Chestnuts roasting on an open fire,
Jack Frost nipping at your nose!
What Christmas memories does that opening lyric not inspire in you?!
These days, in my dotage, the words alone can bring me to tears.
My one, longest meeting with Mel Tormé will eventually be heard
here, on my YouTube album site for the 1985 CD Reaching Out... Before those spoken liner notes by Mel, in a conversation with moi – Mel's idea, not mine, and one for which I will be eternally grateful – I must pay my all-too-belated tribute to one of America's greatest singers, songwriters and clearly a prodigiously Renaissance American artist: Mel Tormé.
 AN ETERNALLY UNFORGETTABLE RENAISSANCE MAN
He was, unlike myself, a child prodigy. Began his entertainment career at four years of age, singing You're Drivin' Me Crazy with the Coon-Sanders Orchestra at the Blackhawk in Chicago, Mel's hometown.
Why did Mel suggest we record his thoughts on my album instead of printing them?
I have no idea, except his singular gifts seemed to know many things that most of us aren't aware of. He actually had more faith in my musical talents than I had at the time. I wish the world had corroborated his instincts about me. With few exceptions, I had been treated as the actor who occasionally plays a little cocktail piano.
How did Mel and I meet?
We were both working with the same bassist, Jay Leonhart, at the time and through Jay I requested a meeting with Mel Tormé which Mel graciously granted. In that first encounter, I handed him a CD of my most recent album, Reaching Out. I had enough faith in the meaning of the album as its composer, performer and musician to want Mel's opinion.
He not only agreed to create the liner notes for Reaching Out, he thought they should be recorded as a conversation with me and put on the album as one of its cuts.
So, for that exceptional experience, I took the train from New York to Washington, D.C., to meet with Mel Tormé. There I set up my little portable recording machine, and voila!: the great Mel Tormé held forth about this album of my own compositions, arrangements and vocal performances… and… well… I was actually a bit shocked.
Is this album really that good?
It's taken me almost 30 years to conclude that "Yes, Reaching Out is, as Mel finally says in his liner notes, "'one hell of an album!'"
Lest you're too young to know the life and musical meanings of Mel Tormé, here Mel is singing A Fine Romance
with Peggy Lee! What a perfectly matched pair of perfectionists. One chorus of A Fine Romance is not enough. You want more and more!
"Encore, Encore!!"
Neither artist can be rushed along by anything! They take the time that all genius is privileged to take.
So, if you're truly a jazz fan, let's move over to Mel Tormé unleashed
with not only a big band but with two of the greatest jazz accompanists in American musical history: Jay Leonhart on bass and Mike Renzi on piano. I am certain that Mel wrote the big band arrangement behind him. Why? His musical ideas are still, to this day, wonderfully unpredictable and distinctively Mel Tormé. Background ideas that only remind me of my own rebellious instincts as an arranger.
Then, of course, there's Mel's version of Toots Thielemans' Bluesette
and the clear command Mel Tormé has of every note in that big band arrangement and his own, wonderfully controlled but simultaneously abandoned scat singing. Please listen and appreciate how Tormé is never hurried by the tempo; he seems to relax as tempos get faster and more seemingly impatient. Yet he's always in the heart of that arrangement.
The triplets in his scat singing are forever thrilling.
As for the musicians behind him?!
They, under his leadership, give not only their best but their wittiest contributions!
Despite his technical command, Mel Tormé's soul and voice always have the optimism and enthusiasm of a young boy.
 ONE GREAT MASTER OF THE ENTIRE ENGLISH-SPEAKING SONGBOOK
Here's
a Charles Aznavour classic, and Mel's display of both his dramatic command and lyrical freedom. I have a sneaking suspicion that the luscious arrangement behind this rendition of Yesterday When I Was Young was created by Mike Renzi.
How do I know that?
The entrance of the flutes!
No arranger, including Nelson Riddle, pays such singular respect to an instrument's sonorities as does Mike Renzi.
I've long been an admirer of Mike Renzi's arrangements since I first heard his work on Lena Horne's album, The Men in My Life.
Mel's performance with a Renzi arrangement just flowers under the mysteries and harmonic richness of this perfect orchestration, including the accordion's loaded resolution, powerfully heavy with Paris and lost youth and the delusions of lying innocence.
Please listen to Yesterday When I Was Young more than once. You only scratch the surface with a single hearing. If you're as old as I am, 71 years of age, these recollections of how blind our souls can be during the "salad days" are excruciating! We've much blissful mourning to do with Tormé and Renzi. Only now, with my 20th listening, do I realize the last statement of the title is left unfinished. No longer young… the word "young" itself seems perhaps too painful for the singer to repeat… or this listener to hear… or said with such resignation that you can barely hear it.
What a divine collaboration!
Mel Tormé with Mike Renzi's arrangements and orchestrations surrounding him?!
One drowns in the richness.
The last time I heard Peggy Lee live, Mike Renzi was her pianist. The experience in a small but exquisite night club of New York was unforgettable!
How does this lead back to the Great Mel Tormé?
Ecstasy!!
My own Memoir is not entitled
An Ecstatic Loneliness for nothing.
What did Mel Tormé hear in my musical creations that he could immediately identify with? A philosophy the American mythologist Joseph Campbell eloquently espoused and which the likes of George Lucas, as a renowned filmmaker, adhered to:
The Pursuit of Bliss!
I will never be able to hear this rendition of Yesterday When I Was Young too many times. There are ecstatic secrets to be found within each listening.
"… and every conversation
concerned itself with me
and nothing else at all!"
These conclusions, I dare say, leave "tears upon our tongues."
The life and resonance of an artist such as Mel Tormé?!
Having met him and having received the importance of his divine generosity?!
No better way to end this article than with Mel and Judy Garland
singing Mel's Christmas Song. That Judy Garland gets one of Mel's lyrics wrong, singing "rainbow" instead of "reindeer"… but, then again that's Tormé and Garland for you! It's sung on purpose! Judy Garland's Over the Rainbow!
Oh, and we mustn't
forget this!
That art-filled love affair between two great artists?!
How's this for a trio of divinely gifted angels
sharing ecstasies together?!
With the heaven of quintessentially American artists like this, why should the United States be having so many major problems?
That's the subject of another song… and possibly another editorial… or another profoundly sad symphony.
Recommended Articles
There was a more open and laidback energy going into the cool Wednesday evening shows
Read full story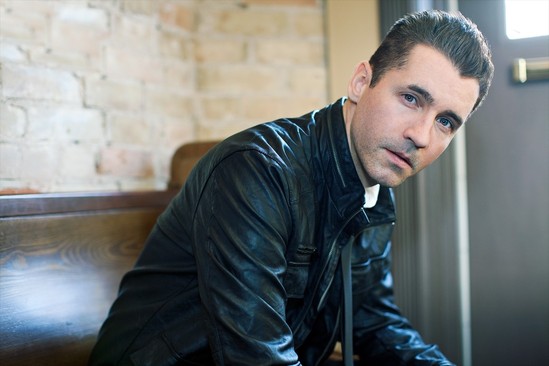 On the phone from his parents' farm in Lakefield, Ont., singer-songwriter Royal Wood sounds bright...
Read full story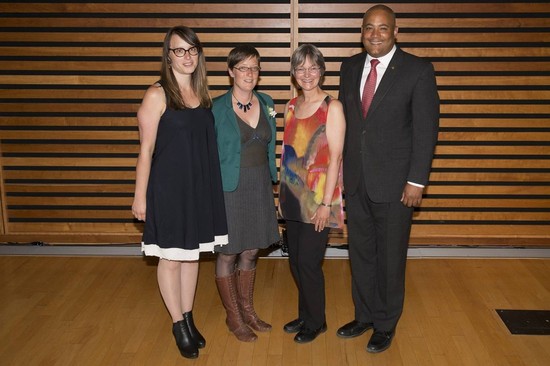 This year Ottawa writers dominated the Trillium Book Award shortlist. Four of the five finalists in...
Read full story
Comments (0)
*Please take note that upon submitting your comment the team at OLM will need to verify it before it shows up below.