Michelle Obama Inspires the Nation's Capital
She is one of the most beloved US First Lady's of all time and after seeing her speak in person I can understand why. (Not I like I needed reminding) Michelle Obama was never just the 'wife' of Barack Obama. While he was the 44th President, she could be referred to as 44.5.
This past Friday she made a stop in the nations capital to speak at the Canadian Tire Centre. The midday event was well attended and while the traffic to get to the Kanata arena was daunting she quickly made up for it with her passion.
While in the public eye her popularity has never seemed to waver. She has elevated herself as a leader amongst the people and I believe this is because she makes herself very relatable. She is known as a role model for women, but I would argue, and I think the other men in attendance would agree, it's not just women.
The audience of over 11,000 was well represented by people of multiple age groups, ethnicities and unlike a trip to HomeSense, I certainly didn't feel like I was the only guy there.
During her time as First Lady, Mrs. Obama didn't just sit back and go to events and rest on her title. She doesn't sit on a 'high horse' waiting for adoration, in fact she seems to take it in stride. Instead she wants things to be better. For instance, when she saw that childhood obesity was an issue she started an initiative to mitigate that problem.
This stop in Ottawa was one of many to help promote her book 'Becoming' which has already sold over 11 million copies making it the best-selling memoir in history.
What stands out about her though is how approachable she comes off. The issues she discusses are the issues that many people face; balancing relationships and careers, raising kids, dealing with secret service. Ok, maybe not the last one. She spoke passionately about how she didn't want to be just the First Lady but be seen as human.
During her 80 minute presentation she discussed a variety of topics including being ok with making mistakes, giving yourself a break, bringing a human element to the White House and making it inclusive for everyone.
She demonstrated a very strong passion for children and opening the White House to as many children as possible. She wanted children to feel like the White House 'belonged' to them as much as Ambassadors and Kings and Queens.
One subject she touched on that I really appreciated was when she discussed mentors. She spoke about the importance of finding an older woman for a mentor. As someone who has benefited from mentors I thought this was a great message for the audience.
History will be very kind to Michelle Obama as she has been kind to us and I feel privileged that I had the chance to see her speak.
Now if you'll excuse me, I need to go read her book!
---
Photo credit: Barackobama.com
Recommended Articles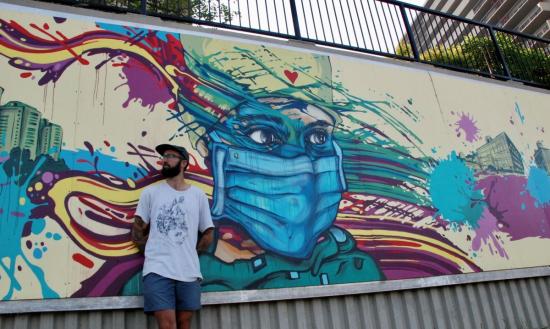 A trip through South East Asia cut short due to the novel coronavirus is now enshrined as a tribute to front line workers.
Read full story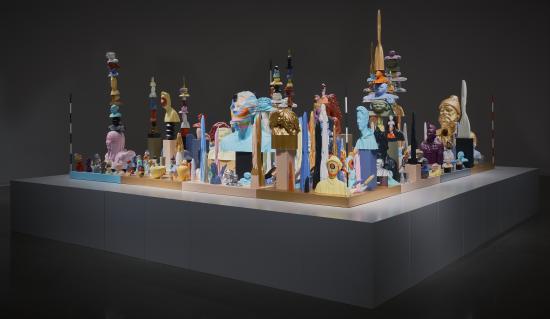 The conversation turned to the evolution of portraiture and what a 3D portrait of the nation could look like.
Read full story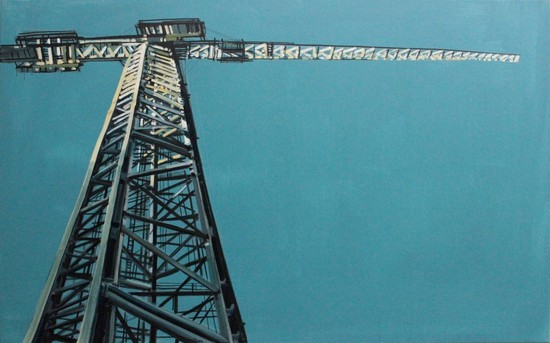 Above: "Infrastructure" Oil on Canvas by Eryn O'Neill, 30x48, 2015. If someone asked you to de...
Read full story
Comments (0)
*Please take note that upon submitting your comment the team at OLM will need to verify it before it shows up below.