Moriarty's Musings: Getting To Know Ottawa Life
No, in all honesty, I knew very little about Ottawa Life Magazine until I was invited to come on board.
Now, after a mild investigation, I begin to see why I'm so enjoying myself.
Ottawa Life is certainly "Left" of me now!
However, I realize that its editorial position mirrors what used to be that of The New York Times: Liberal.
While living in New York, I was a devoted reader of TheNew York Times Magazine.
Ottawa Life Magazine's point of view is, I believe, the clearest vision of not only Canada but all of North America… that is, the clearest perspective since they added me to their writer's roster.
I'm a former member of the theater community, a breed not generally known for its humility. Add to that my Jesuit high school years, and I become guilty of everything except humility.
It's Tuesday, March 13, in the lower mainland of British Columbia… and it's snowing!
Increasingly big and heavy snowflakes drift down past my 11th floor window. I wonder what the weather is like in Ontario, the province that extends – if you can believe this – south of Detroit, Michigan, where I was born. My family and I used to drive south for Canadian barbequed ribs! Through the Windsor Tunnel to The Tunnel BBQ.
Just tossed a note off to my friend and initial contact with Ottawa Life Magazine, one of its writers, Harvey Chartrand.
God bless e-mail!
Harvey did this month's interview with one of the numerous contenders for the New Democratic Party leadership, Niki Ashton. She's selling government pension plans as if there is a limitless supply of money in the NDP's desire to "fundamentally transform" not only Canada but, I expect, the entire British Commonwealth.
My question, as an experienced retiree at 70 years of age, instantly became: "Isn't this need better taken care of by union and private pension programs than by the government?"
One of the principal debates in the American election of 2012 is Social Security! With a now quasi-bankrupt, massively debt-ridden American government, its Social Security obligations, under its present commitments, are utterly untenable. They cannot be maintained!
I'm obliged by a divorce settlement to divide my pension benefits with my second wife. My union, the Screen Actors Guild, albeit garnishing my wages and the production company contracts at a much higher level, provides a one-third higher monthly pension benefit to myself than the government can. Yet the government is facing a combined Waterloo/Alamo if it doesn't increase the retirement age to 70 years or older.
Why the healthier state of union pension funds vs. the government's increasingly beleaguered Social Security?
My answer is: more realistic foundations to begin with and vastly more efficient organizational skills!
What do I mean by "realistic"?
The eternal, undying and now well-established traditions of traditionally American values of individual freedom and responsibility!
A few years ago here in Canada, a high clergyman implored Canadians to "pay your taxes joyfully!"
Hmmm… as if taxes could be included in the Judeo-Christian tradition of "tithing". To "tithe" generally means to give one-tenth of your income to charity.
Is that 10% of your income before or after taxes?
This Canadian Holy Man of massive generosity with my money seems to think Jews and Christians can call their taxes "tithe money"!
Or does he?!
Isn't he basically a Bill Clinton Progressive Christian who thinks taxes should be progressively increased, regardless of how that money is being spent?
Isn't this heavier taxation a "moral mandate" within the governments of Marxism?
One that says that such governments are vastly more vital and important to the human race than Churches?
Then isn't Marxism a totalitarian religion?
The American Catholic Church is now having a major problem with the Marxist point of view.
The Church takes exception to tax money being used to provide services that are profoundly revolting to the Catholic faith – specifically, practices worthy of Communist China and not a freedom-loving democracy.
This is another turn on the old American Revolutionary battle cry: "Taxation without representation!"
Representation for religious institutions is basically, "Just leave us the hell alone!"
Not to mention the sacred American tenet: "Separation of church and state!"
The NDP has obviously not seen things this way.
For the NDP, government is a religion!
Well, Ottawa Life Magazine thinks that Paul Dewar has softened the NDP's religious fanaticism and therefore is vastly more electable than Niki Ashton.
We shall see.
Meanwhile, OFW – Ottawa Fashion Week – is wrapping up its Day 3, while I recall proudly that my second wife, Anne Martin, escaped Women's Wear Daily and their "FV" label: Fashion Victim's list!
No. Her outfits weren't front-page material but they certainly were nothing to be ashamed of!
I was never eager to be included among the Fashionable Set of Manhattan.
However, as a Canadian resident and writer for Enter Stage Right and Ottawa Life Magazine, I now feel an unexpected thrill to be a more visible part of Canadian urban life!
What a boring title for a magazine that would be: Canadian Urban Life!
What am I trying to get at?
I'm at the end of my 71st year on Earth!
The entire Circus Parade ofan Understandably Beleaguered North American Humanity… one that sashays by my increasingly wider lens these days, has me thrilled and most grateful to be alive at all!
This for instance:
"Wild Prints at Sukhoo Sukhoo!"
I find it… deeply… inspirational!!
Of course, I'm not sure the outfit is for everyday public consumption, but that's perhaps what makes it so exciting.
One's fantasy life, given the wildcat theme involved… well… I doubt if I should go any further.
I'm supposed to… I think… or assume that I… well… should bring a certain amount of American respectability to Ottawa Life Magazine.
However, I'm from New York, folks.
I'll be indulging here in Canada what I foolishly thought excessive for me… even in Manhattan, if you can imagine that. I had been a bit of a Catholic School Choir Boy then.
Old age and Time-Running-Out, however, will bring us to an appreciation of things we hadn't even been noticing before.
A kind of shared fantasy life that is clearly a major part of Ottawa… and occasionally… subtly… Ottawa Life Magazine.
"Forgive me, Father, for I have… well… begun to see what my Lord meant by 'Life!' and the gift of 'bringing Life to you more abundantly'".
Recommended Articles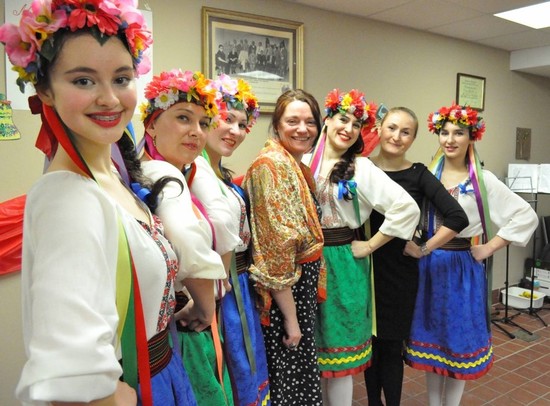 Head Sister Irina Shiraeva poses with dancers from Ottawa's School of Modern Dance and their teach...
Read full story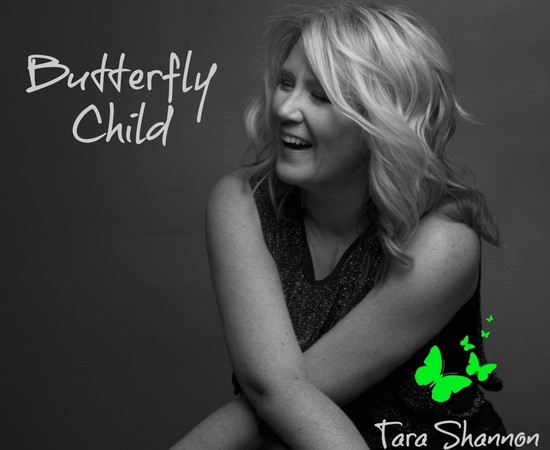 Images used courtesy of Tara Shannon. Recording session images by Ali Matthews. Have you ever exper...
Read full story
© Canadian Museum of History[/caption] Canadian Museum of History, Vikings exhibit - Jan. 9th (9:...
Read full story
Comments (0)
*Please take note that upon submitting your comment the team at OLM will need to verify it before it shows up below.