Arts & Events
Music is on the Menu Every Second Sunday at Vanier's Maison Baguettes
Music is on the Menu Every Second Sunday at Vanier's Maison Baguettes
All photos by Andre Gagne.
Trish Bolechowsky is all about the music, and the more she can add to the Ottawa scene, the better. As the Artist Manager of RedLeaf Music, she continues to help emerging artists achieve their career goals by fostering a family-like environment and an encouraging atmosphere for creativity to blossom. In programming her Hintonburg Sounds Simple concert series, she has given those musicians an outlet to showcase their talents as well as an audience to perform to. One series, however, just wasn't enough for her and Bolechowsky is back, in Vanier this time, with more live music to enjoy every second Sunday of the month at Maison Baguettes. Music lovers and foodies unite because you're both in for a treat!
"The shows and series RedLeaf Music presents are designed to move around the city," explains Bolechowsky on why she changed up neighbourhoods for these monthly shows. "I'd love to be able to walk around in any neighbourhood and find live music to enjoy in the local businesses."
Choosing Vanier for the Second Sunday series wasn't a very hard one to make for Bolechowsky. She just happens to live there and, when it comes to some of her favourite neighbourhood restaurants, Maison Baguettes at 381 Montreal Road was love at first sight. Or, perhaps, that's love at first bite.
"A friend took me in soon after I moved into the neighbourhood," she says. "I loved the warm atmosphere and the tasty food right away. The café is small and intimate so I invite musicians who are comfortable playing in a listening room environment, who are creating original music and able to play acoustically, with just an instrument and their voice."
Stomach grumbling, I found myself wandering up the steps and inside the café a few weeks ago. The sign outside told me I could snag a soup, sandwich, beverage and a dessert all for less than ten bucks. Quite the steal these days, says I, especially when you consider how tasty the food was. The atmosphere was just as enjoyable as I was met with a smile or a nod by nearly everyone I passed on my way to get to a table near the back. Here, I discovered, you get the feeling that you are in a small town diner or a Cheers, of sorts. It's that kind of place where everybody knows your name, as the song goes, and, even if they don't, a welcoming smile for a stranger could be chalked up on the menu board next to the soup of the day.
As I sat down watching the cream swirl in the blackness of my coffee cup, the deep voice of Howie Hooper began a country music serenade. He listens to Cash and Haggard and Kristofferson and looks like he should be running cattle somewhere down on a Texas ranch. Nothing is overdone and manufactured here. This is stripped down country. Pour your heart out into a glass to mix with your beer kind of country. Hooper sang songs that sounded like they were coming from a man who can actually can wear the lyrics like an old shirt, all comfortable like, where even the stains have a story or two to tell. He shared a few of those stories that afternoon.
"I love to play at smaller venues. There is a different feel to them," said Hooper. "Personally I find it more difficult to perform in the smaller venue, and this is a good thing. You are so close to everyone, there's no place to hide, no room for a band to lean on, and you are all alone with the audience. You really have to work hard to ensure you connect with everyone possible. Definitely a great learning experience."
Related: Supporting Local Musicians Sounds Simple in Hintonberg Concert Series
Bolechowsky, who had come in just in time for Hooper's second set, agrees that a smaller setting allows for a deeper connection. It's a place, she says, where lyrics can actually be heard, something that's pretty important to most of the singer-songwriters she programs into shows like these.
"This is the starting place for many musicians in their careers and, because of how enjoyable it is for both the listener and musician, it's a setting many love to return to time and again later in their careers," she says.
Hooper was one of those musicians. He started playing gigs at a young age but took a 25 year break to focus on raising his family. Despite the canyon sized gap between his departure and return to the local music scene, he was always collecting stories and biding his time before they would eventually become songs.
"I think the Lord gives us all a gift, and leaves it up to the individual to choose when to open it," he says after some reflection. "Some can't wait and rush in, others are more patient. I know I would not be writing the same song at age 18 as I would now. The sum of my experiences provides a unique filter to which all the characters I create must pass through. The more experience I have to draw upon, the richer the scenes, emotions, characters and stories become."
Seen swaying behind the counter as I started to tuck into my desert was restaurant owner Marie Lamont. When she took over Maison Baguettes from the previous owner, her first goal was to create an atmosphere where people could feel at home while they were away from home. Bringing in live music wasn't necessarily part of her initial plans, but when she was approached she agreed to it the moment the offer left Bolechowsky's lips.
"I think that the entertainers are amazing. I am privileged to have them perform in our establishment," Lamont beams. "The time flies by so quickly during those two hours. It's just another homey feeling that we can all enjoy once a month."
[wzslider height="600" transition="'slide'"]
Hooper finished his set as I was pondering which soup I should grab as a take-out meal for the next day. Somehow I just felt I wanted to take more of this place home with me. The country singer, now packing up his guitar, felt the same.
"Artists need a place to be heard, to grow, to discover who they are as an artist.  In my experience, overnight success is pretty much an urban legend, it doesn't happen," Hooper told me. "Most of the artists I know are fully consumed by learning their craft. It is a passion worn on the outside for the world to see.  The smaller series is a place to connect and test drive material, find what works and what does not work. There is nothing that can simulate this. Ottawa needs more of these series and venues; everyone gets something out of it."
Jillian Kerrperforms on May 8 from 1 to 3 p.m. Admission is by donation.
Recommended Articles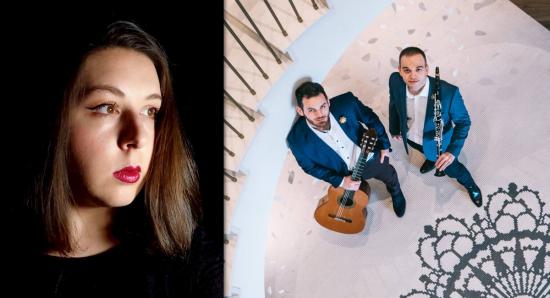 Candace Bustard won the inaugural Emerging Composers Competition from the musical duo Jâca.
Read full story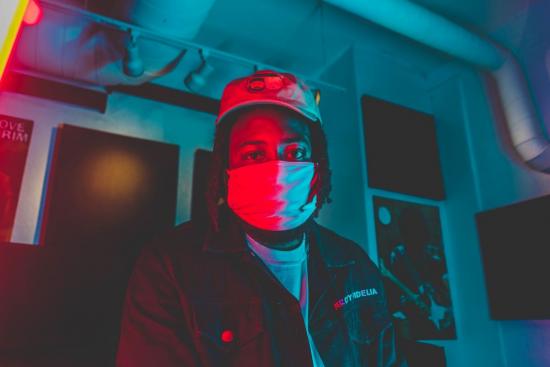 Multi-talented Ottawa musician City Fidelia latest single "Drugs and Loaded Weapons" dropped today
Read full story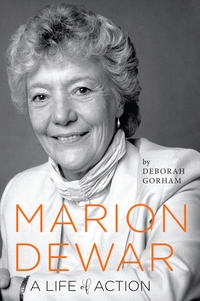 A Life of Action A beloved mayor, Marion Dewar shaped not only the landscape of Canada's capi...
Read full story
Comments (0)
*Please take note that upon submitting your comment the team at OLM will need to verify it before it shows up below.