Top Stories
MusiCounts donates $10,000 of Musical Instruments to Ottawa School
MusiCounts donates $10,000 of Musical Instruments to Ottawa School
Photos by Andre Gagne
---
Every musician's journey somewhere. MusiCounts, the charitable arm of the JUNO Awards, makes it that much easier to find the starting point.
This Thursday, the MusiCounts Band Aid Program donated $10,000 worth of new musical instruments to St. Elizabeth Elementary's music program.
The ceremony included special guests Madame Sophie Gregoire Trudeau and three-time JUNO nominee Ruth B.
As the two women entered the school's gym, the students went from waiting patiently to exploding with roaring cheers, both out of sheer excitement and startled awe at the two prominent Canadians that were mere feet away from them.
"For many of the musicians that you'll see and hear this week, their journey began in the music, just like yours," MusiCounts director Kristy Fletcher told the gym full of
excited students.
The message that Trudeau and Ruth B brought to St Elizabeth reflected this, and encouraged students to not take music education for granted, but to embrace it as a gift.
"Everybody has a story with music," says Trudeau, "whether you play or not; whether you sing or not. Music has such uniting force. It's not just notes on paper; it's an expression of how we feel in our hearts. As young people, to be able to learn how to play an instrument, you're also learning how to relate to people, and how to share what you're feeling inside."
Ruth B, in between performances of her songs "Superficial Love" and "Lost Boy," spoke about her first music memory, which happened in – you guessed it – school.
"Having music in school is so important because I don't think I'd ever have become a musician if I hadn't walked into my music teacher's classroom when I was in the second grade and started playing on the piano, and ran home and asked to take piano lessons," she shares with the room.
As the ceremony came to a close, special guests Trudeau and Ruth B pulled back a sheet to reveal rows of djembes and xylophones – only a portion of the total musical instruments the St. Elizabeth's school will be receiving.
As the instruments an audible gasp was heard from the wide-eyed students.
MusiCounts has been supporting school music programs for twenty years now.
In 2017 alone, they're supplying a record-breaking $720,000 worth of musical instruments to 88 schools across the country.
To date, they have funded over 760 schools, contributed to 83 unique communities, and awarded over 350 scholarships.
You can learn more about their work here.
Recommended Articles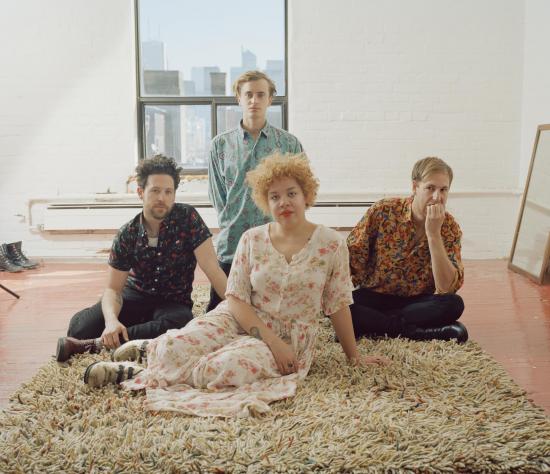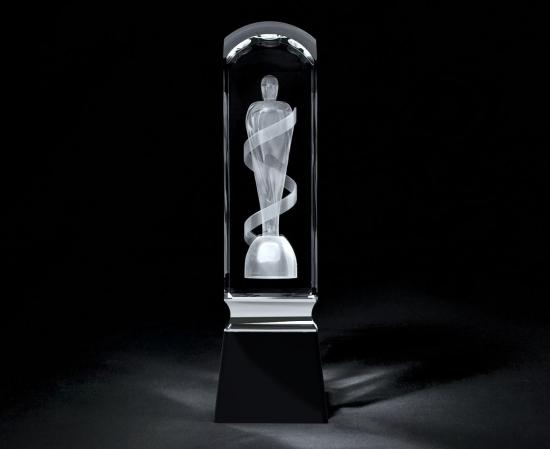 Ottawa Life got a close look –we're talking Bryan Adams dressing room kind of close– at the production only a few days to the big night and now we're going to let you peak behind the curtain for a glimpse of what it takes to bring such a massive show to the music loving masses!
Read full story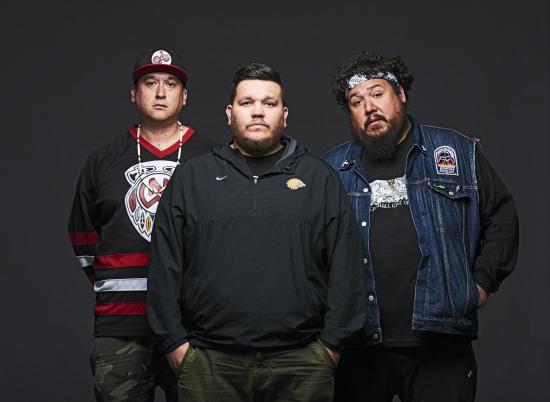 When art meets activism something amazing is bound to happen. When that includes an exultant dance party set to pulse pounding dubstep, house, and hip hop exploding out of traditional Indigenous Pow Wow beats filled with colour, culture and an overarching message of positivity you've got a euphoric seismic vibration otherwise known as A Tribe Called Red.
Read full story
Comments (0)
*Please take note that upon submitting your comment the team at OLM will need to verify it before it shows up below.