My Oh My, I Went On a Date!
Dear readers, I wanted to take the opportunity to put you in my shoes just for a minute by filling you all in on what I thought was a date that would make any woman say hallelujah in a falsetto voice!
I bumped into a friend downtown; she was with a group of people and introduced me to everyone! I knew most of them anyway on a social front and felt comfortable enough to make conversation. As I was there smiling, I noticed "Mr. I Want to Lick His Face" eyeing me, so of course I gave him the eye right back. The Eye is where a woman tilts her head down, slants it to the right but looks up just enough to make her eyelashes bat like pigeon feathers. Well, I gave him the eye!
Days later I got a text message from my dear friend. "Mr. I Want to Lick His Face" wanted my number and, being the good friend she is, she wanted to ensure I was comfortable with her giving it to him. I didn't hesitate for a second. I somewhat knew him, socially of course, and was open to conversation.
Sure enough, "Mr. I Want to Lick His Face" sent a text. We went back and forth filling each other in on where we were in life. I ignored the details about his divorce, as I was sure I was going to get the inside scoop from someone else. Accordingly, I ignored giving him details that I hadn't been on a date in several months.
For weeks we flirted with each other, checked in on each other during work hours and even said good night to each other right before we went to bed! It was running smoothly to the point that he called!
I looked at my phone, let it ring a couple of times and put on my sexy Halle Berry gasping for air voice. It was a sexy hello indeed, so much so he asked me out and insisted we go out for dinner that Saturday night.
Saturday came around the corner faster than one could imagine. I wore a LBD (Little Black Dress) that had sheer strips going across the torso which left just enough to the imagination, while making me look sexy and elegant at the same time. I felt confident and was sure we were going to have a good time.
Since I knew a little bit about him, I felt comfortable with the idea of him picking me up at home. It was a gentleman move, and I liked the idea that he had manners. He gushed about my outfit and told me on several occasions that I looked beautiful. Mind you, he looked really good himself, to the point that I really wanted to lick his face, hence his name "Mr. I Want to Lick His Face".
We arrived at Evoo Greek Kitchen located on 438 Preston Street, Ottawa, Ontario. The restaurant was busy, but the owner took the time to start conversation us as we waited to be seated. The owner was really nice, and could tell we were on a date. He continued the conversation by recommending a few dishes he insisted we would love and placed us at an intimate table just for two facing the whole restaurant. The lights were dim, the music was mellow and my perfume subtly lingered! Hallelujah, I was on a date!
We ordered the Keftedes, Premium Washington State Lamb Chops, Spicy Feta Dip with Pita and the Mousaka, not to mention my usual glass of Chardonnay. The meal was to die for, and the wine had me smiling from ear to ear displaying my pearly whites like chicklets in a pack! Truly you should try Evoo out, but make sure you let the owner know you came to try out the food because of yours truly.
We talked about everything under the sun, from family, to work, to hobbies, to dreams and aspirations. We laughed and I could tell we were having a good time. MY OH MY, "Mr. I Want to Lick His Face" was affectionate too. He asked me if he could move in closer to me, and instead of answering yes, I used all my power and dragged his chair over. I know that was a bit aggressive, but I was caught up in the moment. I was finally on a date!
He caressed my fingers, put his hand around my back and leaned in! Leaned in so close that I closed my eyes, heart beating to have him only smell my neck to tell me I smelt good! So if you're imagining it, just imagine the whole restaurant looking at us, the couple with no issues with PDA (Public Display of Affection).
I needed a break and asked to be excused to the washroom. I got up and did my runway walk, I didn't dare to turn back because I could feel his eyes piercing into my back watching as I swayed my hips from side to side. I bet you can tell that I was feeling good that night!
Before you know it, it was almost midnight. He paid for our meal and I gracefully thanked him and waved to the owner and went on our way. As we were walking to the car, "Mr. I Want to Lick His Face" was cuddly, grabbed my shoulders forcing me to lean into him. He uttered he had a great time, kissed my cheek and giggled all the way to the car.
The car ride home was fine. I sang "Rather Be" by Clean Bandit featuring Jess Glynne, my favorite song at the top of my lungs. He seemed to enjoy it, even though I sounded like a cat stuck in a vacuum.
The awkward moment came when we arrived in my driveway. To begin with, I didn't feel comfortable inviting him into the house, as I knew for a fact that things could indeed get carried away, but I knew I would be comfortable enough to kiss him if he tried! I pictured kissing "Mr. I Want to Lick His Face" and promised myself not to making any funny noises doing it. I was ready!
The time came when the car was put in park. I said thank you again and smiled while batting my pigeon eyelashes, but awkward silence filled the car! I had to break the silence by saying; "I'll text you sometime next week and I hope to see you again soon." He hugged me and I went into the house.
I waited thirty minutes and sent him a text thanking him again and hoped he got in safe. He didn't respond!
Sunday came, I checked my phone. There were no messages!
I was convinced I had reception issues and called my brother to send me a text to see if it would come in! Ding ding ding ding, my brother's text came in.
Monday came, and still no messages. Tuesday followed. Wednesday followed, and still no messages. Finally on Thursday I swallowed my pride and sent a text and wrote; "Hey hey hey, what are you up to this week?"
Nothing! Not a phone call! Not a single message! Nothing!
I'm just as confused as you are. So my dear readers I have been left to think the following conclusions:
He got back with his ex-wife; or
He thought I was high maintenance; or
He spent so much money that night that he was angry he didn't get anything out of it; or
He thought I was a floozy and realized quickly that I would make him work for it; or
He was looking for a one night stand and didn't want to waste his time; or
I came across as too eager instead of playing the cat and mouse game; or
He thought my perfume smelt nice, but my breath smelt like garlic from the lamb chops; or
I should have given him more compliments; or
He really hated my singing and didn't want to hear it again; or
Or……Or……Or……Or……..
What are your thoughts? What do you think what happened?
Don't fret my dear readers, I'm not broken at all but promise to share the glories of dating with you! For those that are committed, kiss your partner right now! For those who are single and ready to mingle, brace yourself!
Recommended Articles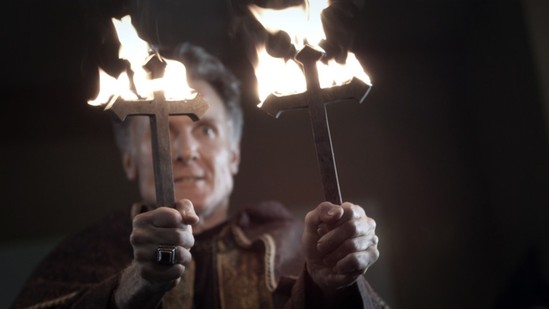 THE SHRINE (2010) is the second horror movie directed by Canadian Jon Knautz (pronounced "kuh-nots...
Read full story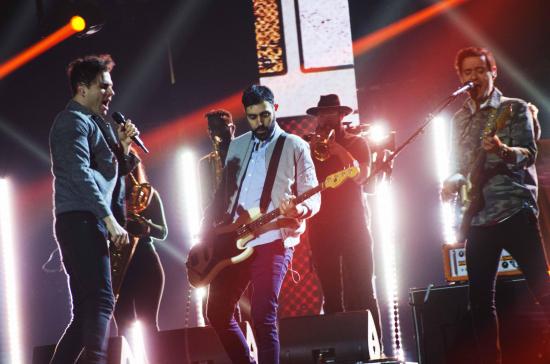 On March 31, we got to take a sneak peek behind the Arkells' live set for Sunday's big show!
Read full story
With Fuse Fest right around the corner, we decided to take a look at some of the events you can expect (and enjoy) at this year's annual neighborhood block party.
Read full story
Comments (0)
*Please take note that upon submitting your comment the team at OLM will need to verify it before it shows up below.