Election Outlook 2019
NDP Candidate in Cloverdale-Langley City, B.C. Played Key Role in Helping RCMP Get their Own Union
NDP Candidate in Cloverdale-Langley City, B.C. Played Key Role in Helping RCMP Get their Own Union
The RCMP has been embroiled in scandals for the past decade. Whether it is the misconduct of senior management who were found guilty in a court case related to standards and occupational health and safety provisions over the deaths of three Mounties and the serious injuries of two others in New Brunswick in 2014, or the death by shooting of four Mounties in 2007 in in Mayerthorpe Alberta, or the class-action lawsuit by female members of the force to deal with the horrible problems of RCMP management related to on the job harassment and misogyny or problems with force oversight and human resources issues.
Many members of the RCMP have worked for decades to try to get the RCMP force members certified so they could have their union to push back and properly represent their fellow officers in adjudicating many of these serious matters. One of the key players in that battle is running for a seat in Parliament for the NDP in Cloverdale-Langley City. Rae Banwarie spent over 20 years with the RCMP, maintaining several posts including Border Integrity, National Security, Integrated Proceeds of Crime,Federal Serious and Organized Crime, Federal Drugs, and Financial Integrity Section.
For several years, Banwarie served as the National President of the Mounted Police Professional Association of Canada which fought for unionizing the RCMP. He could prove to be a credible and effective advisor on police and security matters for NDP leader Jagmeet Singh who has impressed many in the campaign with his candor and straight forward approach to criminal justice, minority rights, and policing matters in Canada.
Due to the efforts of MPPAC and another group called the National Police Federation (NPF), the Federal Public Sector Labour Relations and Employment Board finally approved the certification of the NPF as a bargaining agent to represent the nearly 18,000 members of the RCMP below the rank of inspector. This means that they are the first bargaining agents for "all the employees who are RCMP members (excluding officer and civilian members) and all the employees who are reservists."
Banwarie and other force members played a key role in getting the certification matter to the Supreme Court of Canada, in 2015. In a historic decision, the court struck down a law that specifically forbade the Mounties from unionizing, saying it violated their charter rights to freedom of association. Following a successful career in the RCMP, Banwarie remains active in law enforcement and continues to advocate for and assist police officers and families who are victims of harassment, bullying, racism, medical injury while on duty.
Banwarie told Ottawa Life Magazine that he is proud of the work done by MPPAC and the NPF in achieving the certification milestone for the RCMP across Canada and he is confident the new union will do an excellent job for members of the force and for the public they serve. Banwarie states that "…a New Democrat government will work with the provinces, territories, and Indigenous governments to support innovative models of community policing. And we will make sure that the RCMP retains trained members and provides a harassment-free work environment".
He says that when he canvasses in the riding, residents are frightened and concerned that the gun violence in the lower mainland is out of control. Too many lives have been lost in Canadian cities to rising gun crime. The NDP has promised to work to keep assault weapons and illegal handguns off the streets, and to tackle gun smuggling and organized crime. "It's time for the federal government to tackle the growing threat of hate crimes targeting communities in Canada" Banwarie says. "We will begin work immediately to ensure that all major cities have dedicated hate crime units within local police forces, and to convene a national working group to counter online hate. New Democrats will always stand up against all forms of hate, racism, including building stronger, vibrant, communities".
Banwarie believes that one of the primary causes for this is that the previous Conservative government and the current Liberal government have failed to properly resource the RCMP police officers. "By not having enough police officers to do the job the current Liberal government like the previous Conservative government is placing every police officer's life at risk along with every member of the public as well," says Banwarie.
He says that "making a positive difference in peoples lives as he did with the RCMP will continue to be his main priority." Banwarie would be a welcome asset to the NDP caucus and an effective voice for British Columbia in Ottawa.
Recommended Articles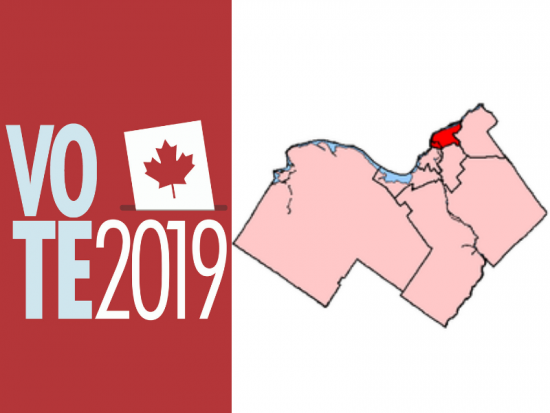 In Part 7 of this series we look at how urinating, defecating and petty crime are the disgusting result of three decades of failed policies.
Read full story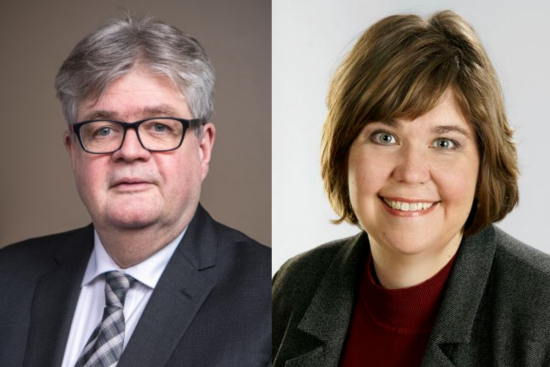 An in-depth look into the underwhelming performance of "Ethics" Commissioner Mario Dion.
Read full story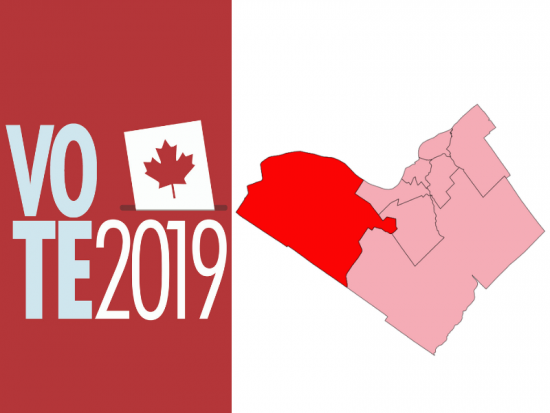 In Part 4 of Ottawa Life's election outlook series, we profile Kanata-Carleton candidates Karen McCrimmon, Justina McCaffrey, Melissa Coenraad, Dr. Jessican Purdy and Scott E. Miller.
Read full story
Comments (0)
*Please take note that upon submitting your comment the team at OLM will need to verify it before it shows up below.