Neighbourhood Spotlight: The Glebe
With Light Rail on the horizon, here at Ottawa Life we're giving you the series that breaks down each of Ottawa's neighbourhoods by price, transportation, and lifestyle. Whether you're a young professional or a family-making nest-builder, we're giving you the details on every corner of our city.
These statistics were found at neighbourhoodstudy.ca, point2homes.com, viewit.ca, and kijiji.ca. Ottawa Neighbourhood Study (ONS) is based at the Centre for Research and Education in Community Services (CRECS) at the University of Ottawa.
If you or your company would like to participate in our Spotlight series, let us know by emailing anne@ottawalife.com
---
This week's spotlight: The Glebe
The Glebe is one of Ottawa's most eclectic and naturally beautiful neighbourhoods; similar to the ByWard Market in the number and density of its fun attractions, the Glebe is home to a great many residential streets. The old houses, abundant green space, and proximity to downtown makes it one of Ottawa's most revered neighbourhoods, with the average house price landing at around $800,000.
As conveniently situated as the neighbourhood is, it sadly won't be until 2021 (when the Trillium Line is unveiled) that the LRT will really touch the Glebe. Most areas in the neighbourhood are currently a 30 minute walk away from the Lyon stop of the Confederation line (that will be opening later this year). As it stands, Bank Street is a popular thruway for OcTranspo bus routes making it highly accessible. Car owners, too, rejoice in the free street parking offered throughout the grid of residential avenues.
Remarkably close to the Rideau Canal, the Glebe is also the lucky home of Patterson Creek, an elegant offshoot of the canal that's become a picnicker's paradise and a dog-walker's dream. The greenspace, large homes, and tall trees make the area a beautiful place to raise a family, and the abundance of unique shops, restaurants, and bars means you'll never be bored.
The Glebe section of Bank Street is unsurprisingly a hotspot for new and interesting stores. Stomping Ground, for instance, is a clothing and accessories store that opened recently and has been expertly riding the contradictory balance between trendy and enduring. "Our buying philosophy is centred on quality and timelessness." explains Naj Peterson, Stomping Ground's Co-Owner and Buyer. "We believe in providing quality goods which stand the test of time, both in terms of style and durability."
The store's contemporary layout prefaces your shopping experience as soon as you walk through the door — it even smells good. "we believe in setting a new benchmark in customer service. Whether it be providing complimentary beverages from our in-house espresso bar or catering our music selection to patrons while they shop." Continues Naj, "We aim to change people's perception of the retail experience."
On the other side of the spectrum are those businesses that have become old favourites, landmarks of our city. The Papery is of course the charming shop on the corner of Bank and Fifth Ave. that's been selling everything from birthday cards to paper serviettes since it opened in 1986.
In 2001 it expanded and now offers art supplies and even socks. The store is part of what Katherine Slack, the Glebe store's owner, affectionately calls, "a distant family": it began in Toronto during the 60s, expanded to Ottawa in the 80s, and now even has a "cousin" store in Victoria B.C. Everyone in Ottawa's seen the shop's gloriously colourful, iconic shelves, and knows there's no better place to get paper goods!
Another of Ottawa's oldest and dearest isCompact Music, the record store that's been on Bank Street since 1996. According to co-founder, Ian Boyd, records and compact disks are far from losing their heyday; in fact record sales have risen in the last few years. Compact Music's vibrant shelves have everything you could want when shopping for tangible music. The shop is thriving proof that digital will never fully eclipse analog; If you're loving the return of polaroid cameras and fountain pens, then you'll want to check out Compact Music's crazy selection of records. They're on site at Jazz Fest and City Folk, and no matter what your taste may be, they've got it.
We can't talk about the Glebe without mentioning Lansdowne. The massive new commercial centre has been drawing people from all over the city since it was built, and is filled with all the entertainment and restaurants you could possibly want. South St. Burger is nestled conveniently between the Aberdeen Pavillon and TD Place, offering their best-in-class burgers to Glebe goers. Their famous beef is raised without the use of hormones or antibiotics, and doesn't contain any additives or preservatives. Is gluten your enemy? No problem — South St. Burger has gluten-free options for any Celiacs out there. In 2015, the franchise was named one of Canada's Best Managed companies for the 4th consecutive year, earning it Gold Standard status; next time you're at a Redblacks game, take a bite of this award-winning burger joint and see for yourself what everyone's talking about!
For dessert, Ottawa turns to another Glebe favourite: Second Avenue Sweets, the "from-scratch, small batch, local/neighbourhood bakery and cupcakery." This family owned and operated bakery is just off Bank Street on Second Avenue, and has a reputation among its customers for having the best bread and croissants in Ottawa! With everything made on the premises, and using only quality ingredients and real butter and cream, the charming shop smells as sweet as it looks. Their in-house bread is made everyday Tuesday to Saturday, with cinnamon bread made fresh every Thursday, and challah every Friday. If you want to place a custom order, just call a day or two ahead and they'll have something scrumptious ready for you!
The Glebe might have a few tried and true favourites, but there's a new kid on the block that's getting some attention: Whole Health Pharmacy opened its doors in June last year and has since been offering the Glebe an eclectic mix of both holistic and alternative therapy options, and traditional pharmacy services. A patient's health is the priority, and Renu Pillay, the pharmacist at Whole Health, believes that "providing the Glebe with a variety of highly personalized healthcare services, using the latest technology and the highest quality products" is key.
Because Whole Health is an independent pharmacy, Pillay is able to serve his customers at affordable prices. "The Glebe has been a wonderful choice of location for me to showcase how I envision the future of healthcare" continues Pillay. "It is a neighbourhood that supports eclectic, small businesses, and the forward-thinking nature of the shoppers means they would rather support my model than a cookie-cutter approach to pharmacy care." Pharmacist Pillay is Diabetes Certified and has special expertise in sports bracing, compression stockings, and therapeutic footwear.
For Ottawa residents, the Glebe is a colourful destination with an abundance of unique attractions, and is an enviable area to live in. If you are lucky enough to live here and to have these Ottawa favourites outside your door, then you might just be one of the luckiest people in town.
Recommended Articles
The name Chinatown speaks for itself in some ways, but not all. The giant Chinatown arch on Somerset welcomes visitors to a colourful business and residential village that, contrary to its name, narrows in on the culture and authentic flavours of Asia, not just China.
Read full story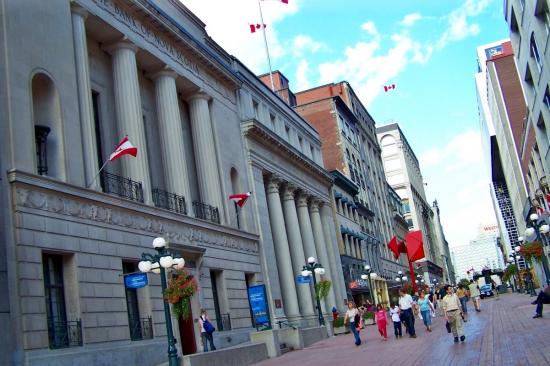 Centretown is what some might consider to be The Byward Market's older sibling.
Read full story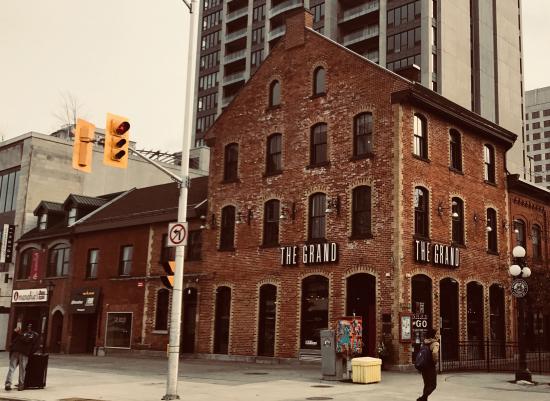 The ByWard Market is one of Ottawa's most historic (and touristic) districts.
Read full story
Comments (0)
*Please take note that upon submitting your comment the team at OLM will need to verify it before it shows up below.