Arts & Events
New art show at Alpha Art Gallery features local artists Luce Marquise and Sylvie Drainville
New art show at Alpha Art Gallery features local artists Luce Marquise and Sylvie Drainville
Photo: Thick & Thin
---
As the summer fades away and seasons change, Alpha Art Gallery introduces two new exhibitions. Celebrate the diversity of Canadian art and culture at Alpha Art Gallery from September 12 to 29, 2019 with two unique artists who create pieces depicting landscapes and nature.
Alpha Art Gallery presents Thick & Thin, an exhibition of artist Sylvie Drainville's most recent works. The vernissage took place on Thursday, September 12, 2019 from 5pm to 9pm, in the presence of the artist.
Drainville was born in 1964 in Ste-Thérèse, in the Laurentians. With dual schooling in Fine Arts and Graphic Communications, she first developed a career in darkroom and digital image processing, painting in parallel. She has been devoting herself to painting full time since 2006 in her Orford, Eastern Townships, studio.
For Drainville, the starting point of a painting is always colour. She spends much time mixing pigments and when the colours inspire her, the painting can be born. The subject can then naturally take its place. Thick & Thin illustrates the artist's constant dilemma: thick or thin paint layers? In this series, the artist strikes a delicate balance between transparency and opacity.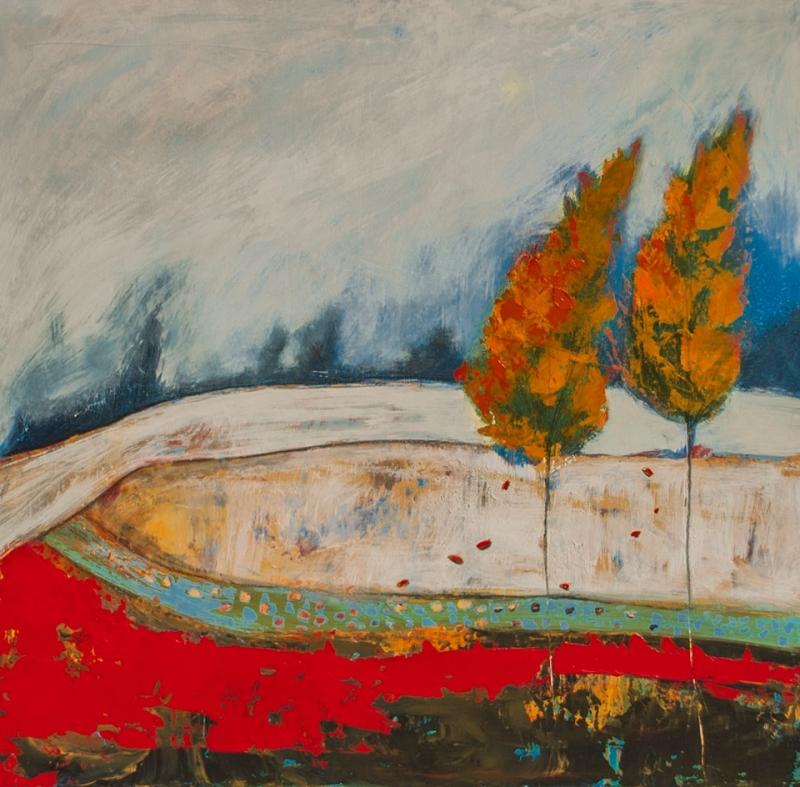 In Thick & Thin, Drainville,evokes the climate extremes that transform plant and animal life, eliminate fragile species but also create new ones. The artist invites viewers to allow themselves to be "struck down" by the mysterious nature she depicts in her works.
"I strive to represent nature in all its beauty and with its bruises caused by the climate, by humans,'' Drainville explains. "I want the viewer to move randomly from one work to another, let his emotions rise and allow his pure, authentic sensitivity to be touched. I invite people to travel in and through my work - unconstrained and without too many questions."
Celebrate one of Ottawa's local artists with Alpha Art Gallery!
Presenting Freedom Art, an exhibition of artist Luce Marquise's recent works. The vernissage was held on Thursday, September 12, 2019 from 5pm to 9pm, in the presence of the artist.
Few are the local contemporary artists who, like Marquise, have mastered the art of encaustic, the use of beeswax in paintings. Freedom Art is a new series of works using encaustic on wood panels, a series of evocative landscapes in which a "treed" horizon line separates the sky from the earth, catching the eye at first glance. In most cases, this horizon line is a collage of photographs of trees, lined up as if to suggest the edge of a forest. The natural pigments used in these works were brought back from France by the artist.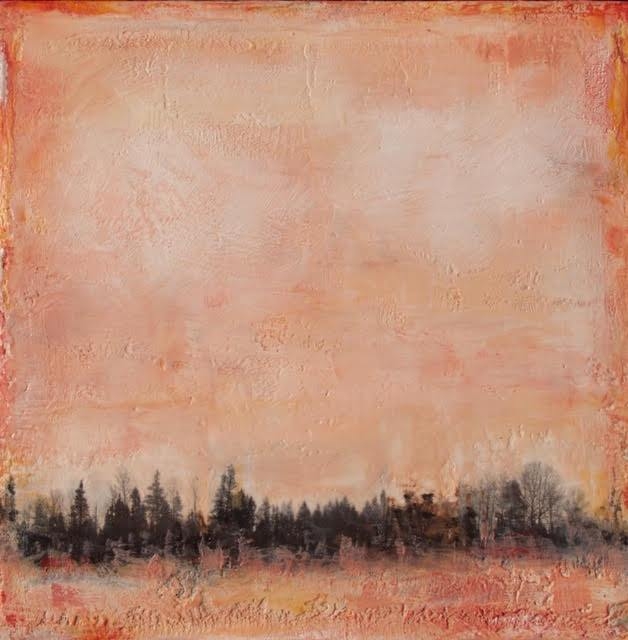 Marquise explains that the different ambiences created by these photographs - taken at various times and seasons - steer each work-in-progress in its own particular direction. The artist took those photographs herself, mostly in her hometown of Moonbeam, near Kapuskasing, Northern Ontario.
Marquise explains the exhibit when he says, "Rising from the horizon line, the eye turns toward the totally abstract space that dominates the top of the painting. This gentle and soothing contemplative space lifts the viewer onto a form of meditative or retrospective state. The odorous medium that is encaustic beeswax evokes the intimacy of a candlelit evening."
As the summer months slowly shift into the fall season, Alpha Art Gallery is changing their exhibitions, showcasing two new Canadian artists this September! View what Canada has to offer, in terms of nature and art, this month.
Alpha Art Gallery is located at 531 Sussex Drive in Ottawa. For more information, please contact Gallery Director Edith Betkowski, at 613-882-8789, 613-241-7671 or edith@alphaartgallery.ca.
Recommended Articles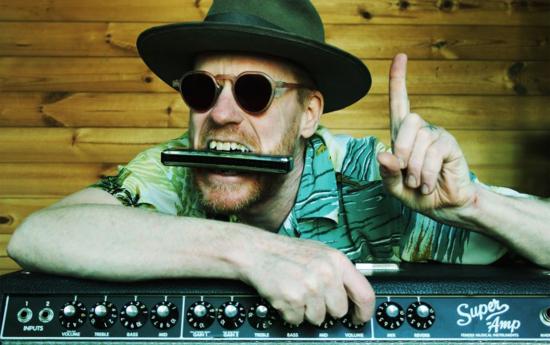 Life after The Crash Test Dummies has been like a whole other life for Benjamin Darvill, who you're more likely to know these days as Son of Dave. Darvill's bluesy mix of harmonica, beatboxing and pop quickly turned heads and has even scored him features on shows like Breaking Bad and Preacher.
Read full story
This event will showcase various parts of Thai culture through a series of showcases, activities and vendors such as traditional food tastings, musical and martial arts performances, handmade products and much more!
Read full story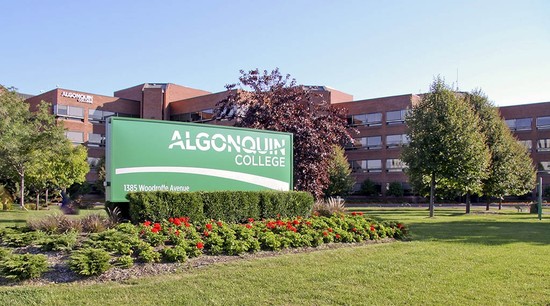 Cheryl Jensen is making an impact. Jensen became Algonquin College's eighth President just over...
Read full story
Comments (0)
*Please take note that upon submitting your comment the team at OLM will need to verify it before it shows up below.