Top Stories
Let's Help Ottawa Recruit The Best "Night Mayor"
Let's Help Ottawa Recruit The Best "Night Mayor"
The City of Ottawa's Finance and Corporate Services Committee approved hiring a Night Commissioner or "Night Mayor" to promote and coordinate Ottawa's after-hours scene. The motion received the go-ahead from Council; it appears that the new position is a done deal. All that remains is the search for the city's new Czar of the Party.
Ottawa Life has compiled a list of ten people we think are suitable to transform Ottawa into the capital where people come to have fun. Vote below, and we'll announce the results on May 24!
1. Chris Philips
Vice President of the Ottawa Senators Community Foundation, Phillips is an Ottawa hockey legend. He is only the second player to have his jersey retired by the Senators. Phillips' years of philanthropy and community engagement make him an ideal choice for resonating with Ottawans, plus his name is well-recognized outside of the city. As a co-owner of Big Rig, a local restaurant and craft beer brewery franchise known for its great microbrews, Phillips also has business legs.
2. Kevin Bourne
Mayor Mark Sutcliffe comes from a media background — one foot in what's happening while also being grounded in business — and it appears that this combination of business/media is working. Entrepreneur Kevin Bourne is the founder and publisher of Shifter, a magazine with dynamic coverage on everything from music to travel and culture. Bourne also understands the importance of influencers in cultural promotion. Bourne would bring an understanding of the Ottawa nightlife scene the younger generations would gel with.
3. Mark Monahan
Mark Monahan is a natural candidate for Ottawa's Nightlife Commissioner. Since 1994 he's organized Ottawa's biggest and most famous music festival, RBC Bluesfest. Bringing in acts like 50 Cent, The Foo Fighters, Rage Against the Machine, and Luke Combs is no easy feat. Every year, Monohan turns an empty field at Lebreton Flats into the city's most happening event. We think the man who made Ottawa a music destination could achieve the same for our city's after-six culture.
4. Alexandra Badzak
President and CEO Alexandra Badzak, who has made it her life's work to put Canadian museums and galleries on the map, is largely responsible for the show-stopping success of the Ottawa Art Gallery (OAG), a crowning achievement of our city's cultural scene. Balzak specializes in cultural infrastructure expansion and cultural advocacy and has made the OAG a destination for tourists and locals alike. Nocturnal Ottawa would surely benefit from Badzak's skills.
5. Eugene Haslam
Eugene Haslam is best known as the owner of Zaphod Beeblerox, one of Ottawa's most famous music clubs. Haslam sold the York Street landmark in 2015 but continues to play an active part in the ByWard Market community as a member of the Board of Directors for the Ottawa Bytowne Museum and the ByWard Business Association. During Haslam's tenure at Zhapod, he was able to pull off the incredible feat of having the Rolling Stones record a music video at the location, with several exterior shots also being filmed in the capital. If Haslam can convince rock royalty to visit Ottawa, he likely can do the same for partygoers.
6. Howard Wagman
Howard Wagman knows Ottawa nightlife well. As the owner and manager of Ottawa's Famous Yuk Yuk's comedy club, Wagman recently opened a second location and continues to bring talented acts to the city. If you've ever enjoyed the comedy of Mike MacDonald, Angelo Tsourchas, or Norm Macdonald, thank Wagman, who helped discover them. Wagman put Ottawa comedy on the map, and for a period, the capital became known as the Canadian "Liverpool" of comedy. Maybe Ottawa's funny-man-finder could help the city lose its label as the city where fun goes to die!
7. Nadia Mackenzie
Marketing expert Nadia Mackenzie has worked on an impressive amount of municipal and federal promotional projects, including being the senior marketing Officer for the NAC. Mackenzie recently worked as the sponsorship and partnership development manager for the Canadian Federation of Municipalities, and she has experience working for the CBC on promotional matters. Her experience coordinating with municipal government and promotion and her familiarity with Ottawa's cultural institutions make her a solid choice for the job of Night Commissioner.
8. Jennifer Stewart
A key part of the city night manager role will be expertise in marketing and an exceptional network. Nobody fits that bill better than Jennifer Stewart, founder and CEO of Syntax Strategies. Under her leadership, Syntax has led some of the most innovative brand and marketing campaigns for a host for businesses, not profits, and municipalities across Canada. She is deeply connected to the capital; we think she would be FAB!
9. Abbis Mahmoud
The CEO of Dreammind, Abbis Mahmoud, owns some of Ottawa's best-known clubbing spots, including 56 Byward and The Hudson. He is the man behind some fantastic restaurants like JOY on Sussex and The Waverley. His business success stretches down the 401 to Toronto, where he owns Delysees, a luxury dessert café. Mahmoud understands the business and regulatory side of running nightlife in Ottawa, and he has a solid track record of operating successful nightlife spots—Sounds like a win-win!
10. Lainie Towell
Lainie Towell is a woman with an understanding of Ottawa's art scene. In addition, the constantly creative Towell was the owner of Voguemobile, Ottawa's first mobile fashion store that offered stylish clothing for sale in an innovative way. Towell is also a performance dance artist and curated the 2010 Nuit Blanche art show. Towell is always at the cutting edge of culture and trends and could put Ottawa ahead of the curve when advocating for an after-work culture.
Recommended Articles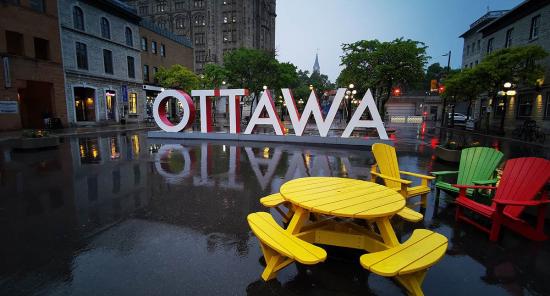 Far from being just another investment scheme to attract more spending in restaurants, bars, and clubs, the plan will also focus on the regulatory side
Read full story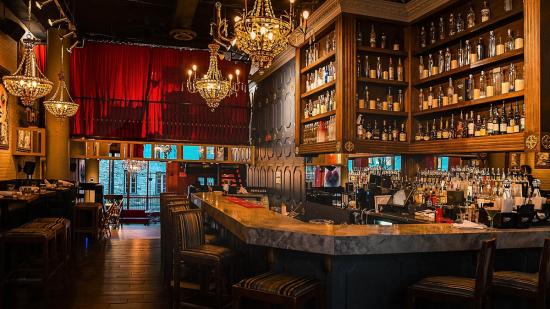 Joy on Sussex is a romantic restaurant where art and food combine to create an experience like no other in Ottawa.
Read full story
This incredible tale made its first appearance as a television 'movie of the week' in 1954. It was later made into the 1957 Oscar-winning film
Read full story
Comments (0)
*Please take note that upon submitting your comment the team at OLM will need to verify it before it shows up below.