Sports
No man is an Island(er)?
No man is an Island(er)?
People who know me know this – I generally like to bounce around from favourite team to favourite team. (I get called on it a lot, but I like to reference it as a privilege of age).
Used to be the Ottawa Senators, but that was a little too homey.
Most recently we called the Toronto Maple Leafs home, but as my friend – a life-long member of Leafs' Nation - puts it: Cheering for the Leafs is a guaranteed heart-sickening heartbreak.
Way back in the day I donned the Bruins No. 4 sweater. I hope you know who that is. I even went to his hockey camp near Haliburton, Ont. (Hint: It's Bobby Orr. Well done).
Then it was onto the New York Islanders. This was the mid-to-late 1970s. Denis Potvin, Mike Bossy, Bryan Trottier, Clark Gillies, Perth's Billy Smith et all.
Well we're almost all the way back to where we started.
I have acquired (or reacquired) a rooting interest in the Long Island group.
What's not to like.
Let's start at the top. With apologies to Boston, Vancouver and the rest, the Islanders are the NHL's best-coached club.
It's also general-managed like nobody's business.
Lou Lamoriello (ex of my former Toronto Maple Leafs) supplies the bodies that hope to click; Barry Trotz brings the coaching brilliance to get Lou's players in that spot.
Lamoriello gets full credit, likely with input from Trotz on stealing (yep, stealing) J-G Pageau away from the Ottawa Senators.
So, the Senators land a bunch of draft picks? Whoopee. Draft picks-schmaff picks.
The Isles picked up a pure playoff lovely who plays his best hockey when it matters most. Pageau is a plus-13 with seven goals in the playoffs. Impressive.
Plus he's only 27.
But enough beating up on your Senators. There was plenty of that to go around in the past few years.
Pageau typifies the Islander team concept – that identity is competitiveness, pure will, sound defence and one-for-all, all-for-one.
It's not a star-studded bunch. In fact, only a true hockey nut could name more than five players on the roster.
But here are a few that I'd like to introduce you to.
Anders Lee.
A team leader to be sure.
In the Isles' dusting of Washington earlier on, it was Lee taking on the Caps' tough guy Tom Wilson after his hit on Nick Backstrom.
"Playoff hockey should be right up Anders' wheelhouse, if you will," Trotz said. "He's big. He's strong. He scored an important goal. He had a hit. And he responded to (Tom) Wilson's challenge. What more can you ask from a leader?"
He's also a Cy Young candidate with six goals and no helpers (6-0, get it?).
Josh Bailey.
The former OHL star is quiet; so quiet you don't truly notice him. The opposition must though. Bailey has 13 points in 13 games.
Mathew Barzal.
A naturally flawless skater who's made defences in these playoffs look slow and out of position.
Matt Martin, Casey Cizikas and Cal Clutterbuck.
New York's fourth line plays it old school. This is one nasty troop to face off against. Wears down the opposition with in-your-face play.
Adam Pelech.
Has morphed into one of the NHL's best stay-at-home, shut-down D-men.
Semyon Varlamov-Thomas Greiss.
1.69 goals-against average, .935 save percentage; 1.68 GAA, .949 save percentage, respectively.
Not to hex them but the Isles have hemmed in a very good skating and skilled Philadelphia team to take a 3-1 series lead. I can't see New York folding although stranger things have happened. (Plus this covers my ass if they do . . .). If they move forward, it will be the first time since 1993 that the organization has skated in a conference final.
And who would like to see that?
Certainly me, apparently.
Onwards and upwards.
Thought, seen and heard: You can be truthful. Of all the Canadian teams left in the dance, did you believe it would be the Vancouver Canucks? . . . Vancouver looks like they're done though against Vegas . . . For an under-sized team, don't understand the Canucks not dressing tough forward Zack MacEwen especially against a team sporting Ryan Reaves . . . Speaking of Reeves, we'll never comprehend the Pittsburgh Penguins swapping him away. That's a team that needs grit . . . Heading into Monday night, all four series are at 3-1 . . . Looks like Tampa has it finally figured out, but they'll get a coaching clinic if it is indeed the Lighting and Isles hooking up in the East finale . . . If I'm going with only one of the four teams down 3-1 to come back and triumph, gimme Colorado.
Photo: Senators - Courtesy NHLI via Getty Images
Recommended Articles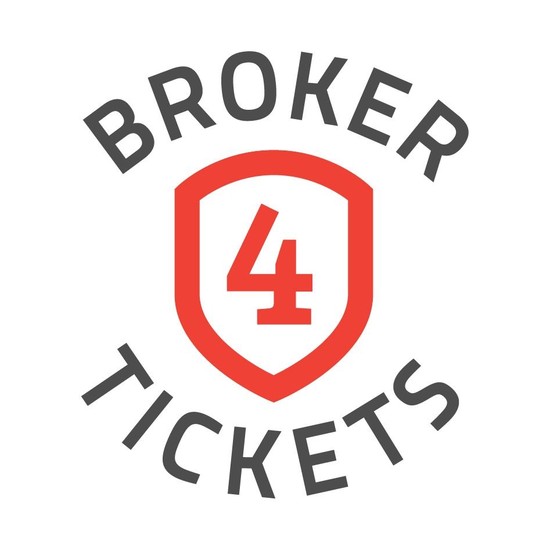 Now that the NHL is back in play, fans are flocking back to Scotiabank Place and looking for tickets...
Read full story
Team Canada started the 2018 FIBA 3x3 World Cup ice cold. They began the tournament-opener down 8-0 against Mongolia. They have not looked back since.
Read full story
2015 marks the Year of Sport and the 60th anniversary of Canada's Sports Hall of Fame. In recognit...
Read full story
Comments (0)
*Please take note that upon submitting your comment the team at OLM will need to verify it before it shows up below.