Top Stories
No recourse: Ontario's green energy dream has turned into a nightmare
No recourse: Ontario's green energy dream has turned into a nightmare
ABOVE: Twenty-nine turbines make up the 100-megawatt Nation Rise wind power project in North Stormont township. (PHOTO: Mckenzie Donovan)
A few years ago, Canadians and Americans in Havana, Cuba's diplomatic community, suffered from hearing loss, memory problems, and headaches. It was widely reported that acoustic weapons were to blame, while some media outlets, including Vanity Fair, described the "hypersonic attacks" as psychosomatic, indicative of a culture of paranoia.
Either way, the scientific consensus remains true: constant annoyance, whether by sound or light, is psychologically disruptive in the short term and damaging long term. A European Environment Agency report blames 12,000 deaths yearly on noise pollution in the European Union alone.
Residents in the village of Crysler in North Stormont, Ontario, southeast of Ottawa, feel the hypersonic pressure, and they believe the province's green energy plan is to blame.
Ruby Mekker is not unlike most people. The special education teacher was born and raised in Ottawa. She worked hard, raised a family, and ran a dairy farm with her husband that they passed on to their son. The Mekker home is beautiful. The couple built it with accessibility in mind so they can age at home and live out their golden years in the peace and tranquility of their country abode.
But the Mekker's idyllic plan has been flipped on its head, as it has for several other residents in the surrounding townships.
This is where the problem starts.
In 2020, the townships of Crysler and Finch allowed wind turbines to be placed on lots close to Mekker's property. Landowners who host turbines are typically paid $20,000 annually by the company that builds them, EDP Renewable.
The Mekker family did not have any say on the placement of turbines because they are not located on their property, and the municipality's support of the project leaves little room for recourse. Still, they have drastically impacted their way of life. The massive turbines appear to shoot out of an adjacent field.
ABOVE: Crysler, Ontario resident Ruby Mekkler holds a map showing existing wind turbines in the North Stormont township.
Turbines may symbolize progress to the ecologically minded; however, in the rural landscape, they appear like the imposition of strange dystopian modernity over the idyllic countryside. In the city, it is not uncommon for neighbours to complain about things that can be deemed an 'eye sore.' In Ottawa, there are examples of bylaw officers being called for a child's play structure that was considered too spectacular for a neighbour's comfort, for an unsightly trailer parked in the driveway next door, or for the addition of a bird house-sized 'book library' on a front yard. Each of these situations led to the removal of the 'offensive' obstructions.
The Mekker family has no such recourse.
The turbines are over 182.8-metres tall (to the top of the highest blade) and are only required to be 550 metres from homes, which Mekker says is globally known to be too close, based on noise pollution alone. Most suburban homeowners living in a high-density development might think the distance seems far, but it is like having a 60-story building on your property line. Now imagine having multiple turbines in full sight of your home.
Wind farms are more than just an eye sore. Turbines also produce light pollution at night, as they are required to have bright lights to warn off aircraft. They taint the countryside with irritating noise and are causing or amplifying health problems such as insomnia and more severe issues, including hearing impairment and cardiovascular issues. In 2018, the European Environment Agency, based on information provided by the World Health Organization,stated that noise disturbance causes these health issues.
However, there seems to be no path for recourse in rural Ontario. The Mekker house sits between not one but three wind turbines. Mekker cannot look out her front window nor sit on her back porch without seeing them and the humming from the turbines is noticeably audible. The headache caused by the noise can be compared to long-Covid brain fog or a pressure headache. It's not unlike what the embassy staff in Cuba experienced with their ongoing problem with "hypersonic attacks." Ottawa residents who experienced the May 2022 power outage can relate. The only escape from the constant humming of gas-powered generators was when the power was restored.
Rural residents have also voiced extreme concern over other environmental impacts. Birds and bats are being killed at alarming numbers by area wind farms. A 2013 study from the U.S. estimates over 573,000 bird deaths and 880,000 bat deaths. For farmers, this is not simply a problem or nuisance of removing the carcasses; these animals play a large part in environmentally sustainable pest control.
Infrasonic waves have also caused stress in animals. Mekker says that one of the neighbour's dogs will no longer wander into the fields. Understandably, high-frequency noises irritate animals, like dogs and cows, with much higher hearing capacity than humans. French farmers have also blamed the turbines for killing their cows. A 2019 Daily Mail article states that farmers found their healthy herds of cattle mysteriously dying off. It turns out that wind-generated energy causes higher than usual electrical currents in the ground and led to the deaths of hundreds of animals.
Then there is the oil. A turbine requires up to 800 litres of oil to keep it lubricated and the rotor blades turning. If a turbine explodes, as has happened before in other countries, the oil only has one place to go — on the fields below. Everyone has witnessed the mess made by a drink spilled at the dinner table. Now, consider what the oil dispersion from an almost 200-metre tower would look like. The contamination area would be widespread, irreparably damaging large areas of soil and large crop yields. In Sweden, members of the public were urged to stay away from a wind farm project after an oil leak from a collapsed turbine.
A turbine collapse in Crysler would affect the neighbouring property.
Wind turbines may be massive, but their impact on energy production is minimal. Wind generates only three to four percent of Ontario's provincial energy needs. A live feed chart of energy production in Ontario clearly shows that wind power is not an alternative power source; it is more of an auxiliary one, and as it stands now, it is inefficient.
Mekker met with Doug Ford during the 2018 election campaign to voice her concerns about wind farming and was told it was off the table, but the wind farm project continued. This partly had to do with a court order to proceed with the project after the Ford government Environment Minister Jeff Yurek tried to stop the construction, citing the valid concern that bat species would be affected.
Yurek was right to try to stop wind farming. Wind turbines are not as safe as environmentalists and turbine manufacturers make them out to be: each turbine requires as much oil as one hundred and forty Ford F150 pickup trucks; the noise pollution they cause is very disruptive to everyday life; they harm livestock, and they endanger the ecology by killing birds and bats.
Why has Ontario allowed wind turbines to disrupt rural life and threaten wildlife for the small amount of power they generate?
Mekker is not alone in her frustration. The 2015 Ontario documentary Down Wind demonstrates the extensive frustration and health problems faced by dozens of Ontario farmers who have been forced to live next to wind farms. There is ongoing litigation over wind farms globally. In November 2021, a French court awarded damages to a Belgian couple who had to move after suffering from what the court described as "wind turbine syndrome."
It just doesn't add up. When wind only accounts for a minor amount of Ontario's power generation and global trends have shown that wind farms are unpopular and disruptive, why is the province so committed to continuing to support wind energy?
In addition to the health and safety issues, there is a concern in rural Ontario that as farms are passed down to surviving family members, many of whom have opted for careers in urban centres, whether the effects of turbines on rural residents are known or not, the option for an easy passive income derived from wind farming will be too hard to resist.
Go experience "wind turbine syndrome" for yourself.
Residents of Ottawa might not be bothered by the idea of living next to a turbine or in between three of them, but Ruby Mekker and her family are, as are numerous other rural Ontario residents who have no recourse because the Ontario government is not doing anything about it. With governments at all levels looking to move away from fossil fuels, the idea of wind farms on green spaces within the City of Ottawa is not far-fetched.
The Mekker family urges both opponents and proponents of wind power to take a drive to Crysler, Ontario. The trip will have even the staunchest believers doubting this form of renewable energy.
Ruby Mekker firmly believes her health and livelihood have been affected by the negative impacts of wind turbines. After spending the afternoon with her and Joe, it's hard to say that she is not wrong.
Recommended Articles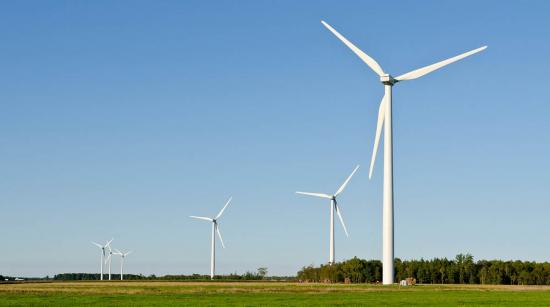 For 13 years industrial wind has crippled rural Ontario farms and families with no recourse. Now, the "environmntally sustainable resource" is coming to the Ottawa area.
Read full story
His recent announcement made a big splash in the local news and was met with great enthusiasm by the local business community and many community groups.
Read full story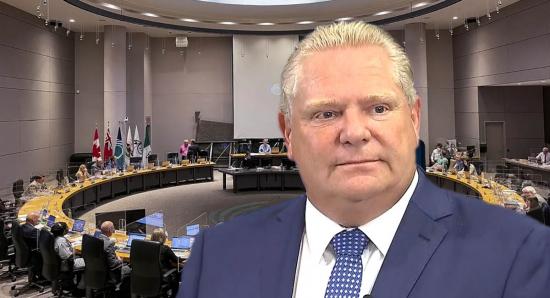 City mayors in Ontario hold no executive powers and are essentially councillors with the added job of being speakers of the chamber and the convenors of meetings.
Read full story
Comments (1)
*Please take note that upon submitting your comment the team at OLM will need to verify it before it shows up below.