Book Reviews
'Nothing Without Us' addresses the lack of fictional protagonists with disabilities
'Nothing Without Us' addresses the lack of fictional protagonists with disabilities
"Can you recommend fiction that has main characters who are like us?" This is a question we who are disabled, Deaf, neurodiverse, Spoonie, and/or who manage mental illness ask way too often.
One in five people currently lives with a disability, yet when looking at fiction, you would believe people who manage disabilities are extremely rare. Even worse, what little representation there is almost never gets it right.
Nothing Without Us, edited by Cait Gordon and Talia Johnson,combines both realistic and speculative fiction, starring protagonists who are written "by us and for us." From hospital halls to jungle villages, from within the fantastical plane to deep into outer space, our heroes take us on a journey, make us think, and prompt us to cheer them on.
The bold tales in Nothing Without Us are written by twenty-two authors with identities across the broad spectrum of disability, and most of all featuring complex protagonists who happen to be disabled, Deaf, neurodiverse, Spoonie, and/or who manage mental illness.
Typically, people who manage disabilities are faced with stories crafted by people who don't have a complete understanding of them. These characters are turned into pathetic, tragic souls who merely exist to inspire the abled main characters to thrive.
As one of the authors puts it: "fiction allows people to explore empathy." And that is exactly what this book achieves.
Disabled or not, it is important for everyone to experience. Nothing Without Us is currently available for pre-sale and is set to be released on September 30th, 2019.
About the editors:
After publishing her first novel, Cait Gordon found that panel after panel, members of the public would ask her to recommend books where protagonists were disabled, as opposed to them only being side characters, and she found that she could barely name any title. So, with the help of activist Talia Johnson, she decided to assemble this anthology to showcase not only what disabled characters, but also what disabled authors, are capable of.
About the publisher:
Renaissance Press is a small, independently owned Canadian publisher located in Ottawa/Gatineau and dedicated to uplifting the voices of marginalized people. Nothing Without Us is exactly the kind of project we love to champion: own-voices fiction written by a majority of marginalized people whose stories also show the intersectionality of marginalized communities. Our first anthology, We Shall Be Monsters, is currently a finalist for the Prix Aurora Awards.
Recommended Articles
Does social media expose the truth or bury it? And what role do ordinary people now play in international conflicts? All of these questions and more are answered in LikeWar: The Weaponization of Social Media.
Read full story
Micro Miracle is the moving account of a first-time mother whose expectations of childbirth and parenting are dramatically altered when she gives birth sixteen weeks prematurely.
Read full story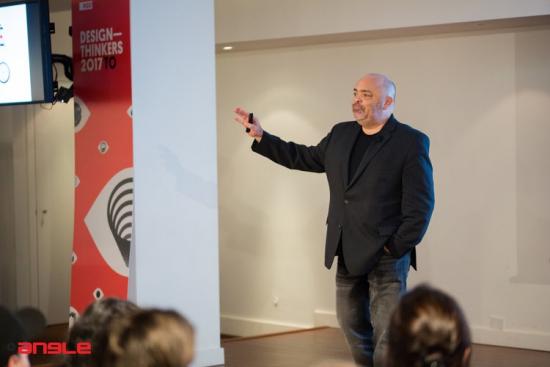 Robert's first book, 'The Frankenstein Condition', explores how social media impacts our self-image today.
Read full story
Comments (0)
*Please take note that upon submitting your comment the team at OLM will need to verify it before it shows up below.