Food & Wine
Oat & Mill non-dairy ice cream is looking towards a more sustainable future
Oat & Mill non-dairy ice cream is looking towards a more sustainable future
Over the past decade, there has been a rise in the popularity of non-dairy products, including desserts. As many people are lactose intolerant or allergic to dairy, there is often a shortage of non-dairy products that do not sacrifice the great flavour.
Introducing Oat & Mill, a dairy-free and vegan ice cream company. You no longer have to search high and low for the perfect non-dairy dessert. Candace Tierney, Founder of Oat & Mill, went dairy-free in 2015 and started making her own dairy-free version of ice cream. Despite many challenges, she replicated the taste she had imagined and remembered, surprisingly through the use of oats.
"It wasn't until I was cooking oatmeal for breakfast that I realized how creamy oats were and saw potential to make them into something reminiscent of the ice cream I had missed," says Tierney.
First launched at the Carp Farmers Market, and with the support of Metro's Locally Sourced initiative they eventually expanded across Ontario, Quebec and even Manitoba. "My local Metro was my first grocery store customer and I couldn't believe it when they asked me to bring Oat & Mill into their store."
Oat & Mill churns their in-house developed oat cream into a uniquely rich parlour style frozen dessert. Similar to the rich and creamy ice cream you can find in local parlour shops, the oat cream is dense, smooth, and a pure sweet taste. With a variety of flavours like Chocolate Mint, Pure Vanilla Bean, Rocky Road Fudge Brownie, Chocolate Peanut Butter, and Turtle Crossing, there is something for everyone.
Produced locally and made with Canadian oats, Oat & Mill's artisanal dairy-free desserts are sustainably sourced to guarantee the ultimate combination of flavours. If a strawberry is picked at the perfect moment of readiness, Oat & Mill can turn that berry into dessert within a day's time, promising a fresher and bolder taste. "As an independent maker I'm always on the look out for delectable and delicious ingredients to bring more flavour to the forefront of our products," says Tierney.
Oat & Mill values sustainability and is continually improving their methods of making, producing and packaging their products. By making their oat cream based on Tierney's recipe, they do not require 'extraction', which is when you remove part of the fibre that doesn't blend perfectly and results in leftover waste. Additionally, they are working towards removing plastics from their supply chain. Oat & Mill is working towards offering ice cream containers made from paper with a sugar cane lining in the cup, the expected launch for the plastic-free packaging is Spring 2021. Without a visible difference from plastic containers, Oat & Mill is able to provide quality products made with sustainable materials.
As part of Metro's Locally Sourced initiative, a program dedicated to supporting its local communities and vendors, Oat & Mill values Canadian agriculture, community and quality. In addition to other vendors across Ontario, the program brings Oat & Mill products to more communities that would otherwise not be within reach, ultimately spreading awareness for smaller Ontario-made businesses and products.
"Entrepreneurship is often a challenging journey and without important partners like Metro we wouldn't have the ability to reach our customers and service a wider market. People should care about local because that's what is going to bring more diversity and unique flavours of food to our communities. The shorter the distance your food travels to you, the fresher and more sustainable our food systems will be," Tierney explains.
Support local businesses that produce high-quality products by checking out Oat & Mill. Not only does the company create mouth-watering products, but they are also continually developing sustainable practices for the future with local products to benefit the community and the land.
---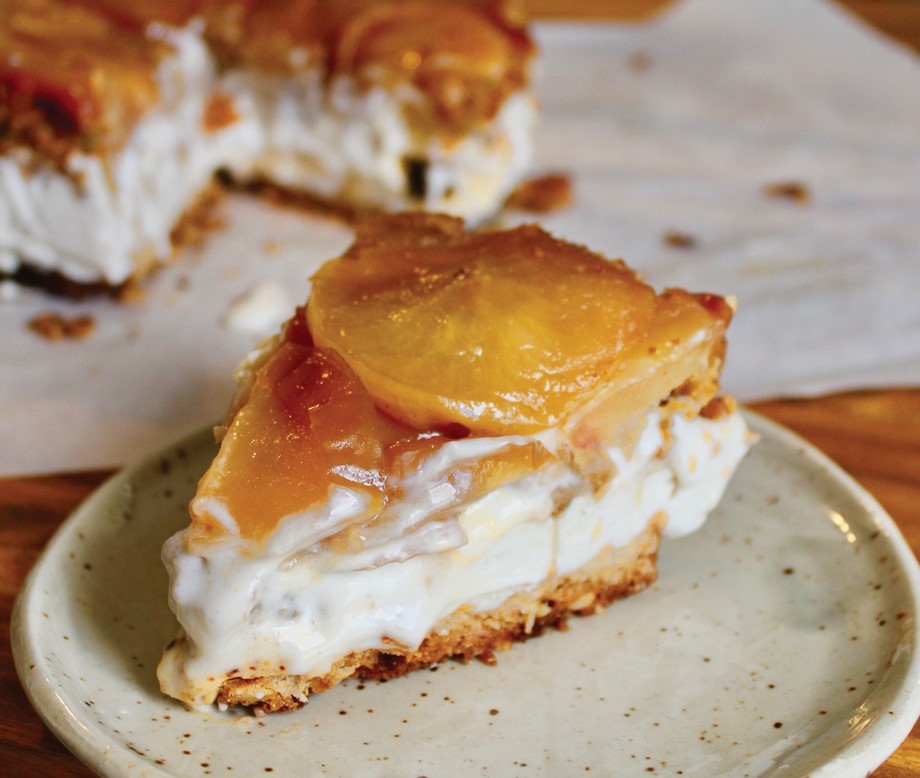 Maple & Apple Tartin Ice Cream Layer Cake
Grab some Oat & Mill Pure Vanilla Bean ice cream and make this delicious non-dairy, vegan desert for your friends and family!
INGREDIENTS:
1/2 cup real maple syrup
1/2 cup vegan butter
4 Honeycrisp apples, sliced into 1/4 inch rounds & remove seeds
1/2 tsp vanilla extract
Oat Crumble Crust:
1/2 cup vegan butter
1/2 cup brown sugar
1 cup rolled oats
1 cup of unbleached flour
2 tbsp real maple syrup
1/2 tsp cinnamon ground
pinch of salt
Toasted Almonds:
1/2 cup of Marcona almonds chopped
1 tbsp vegan butter
1 tbsp real maple syrup
1/2 tsp cinnamon ground
INSTRUCTIONS:
1. Preheat the oven to 400˚F.
2. Put butter and maple syrup into a 10-12 inch oven-safe skillet over medium heat. Bring to boil and cook for 3-4 minutes. Add apple slices to cover the bottom of the pan. Add layers of apple slices on top. Cover with a lid and cook with a minor boil for 15 minutes.
3. Prepare oat crumble crust. In a large mixing bowl, mix brown sugar and vegan butter. Add oats, flour, maple syrup, cinnamon and salt. Mixture should begin to clump, mix well. Using a 10-12 inch springform pan, line with parchment paper and press half your oat crumble into the bottom in a flat layer. Remove apple skillet from heat. Gently layer the remaining half of the oat crumble on apple skillet, carefully press down edges of crumble in the skillet to coat the apple tartin.
4. Place the skillet on a baking pan and into the oven. Put the springform pan in the oven as well on the upper rack. Bake for 25 minutes until the crumble is golden. Remove from the oven and cool completely (2-3 hours or overnight).
5. Prepare toasted almonds in a small skillet on the stovetop. Stir vegan butter, maple syrup and chopped almonds. Bring to a light boil for 5 minutes. Remove from heat, place on parchment paper to cool completely. Once cooled, break up into small clusters
6. Once oat crumble is cool, layer two pints of Oat & Mill pure vanilla bean frozen dessert on top of oat crumble base in a springform pan. Use spatula to level frozen dessert evenly. Layer toasted almonds on top of frozen dessert. Return to the freezer to chill for 10 minutes.
7. Once chilled, remove the springform pan from the freezer. Carefully place the skillet upside down on top of frozen dessert in your springform pan. If apples fall out of place, use a fork to gently move around. Return to the freezer to chill for another 10 minutes.
8. Remove from the freezer and take off the springform sides of the pan. Enjoy!
Recommended Articles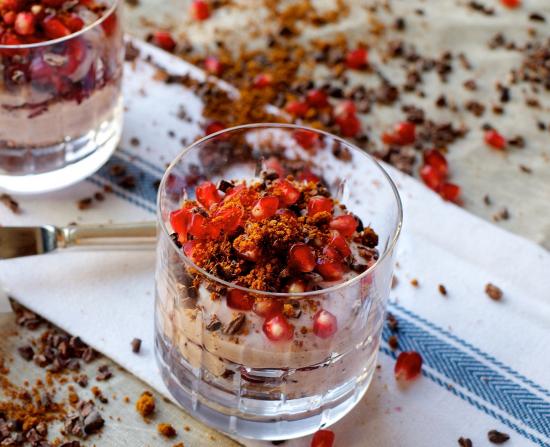 As the weather starts to warm up, so does entertaining season, and any occasion wouldn't be complete without bringing baked goods.
Read full story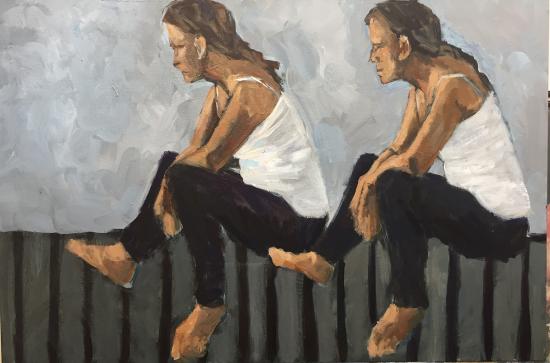 November 1, 2020 marks the kick off to Studio Space Ottawa's fundraising campaign with the goal of building more spaces for Ottawa visual artists.
Read full story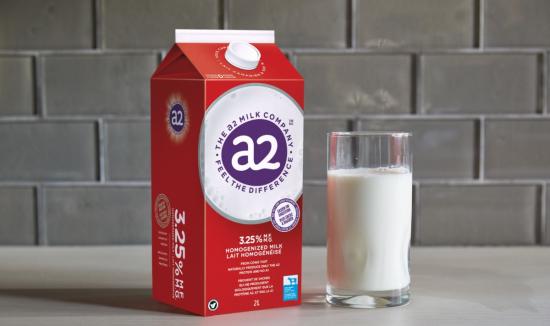 a2 Milk™ comes from cows that naturally produce milk with only the A2 protein type, or put the other way, doesn't contain the A1 protein type.
Read full story
Comments (0)
*Please take note that upon submitting your comment the team at OLM will need to verify it before it shows up below.