Good Reads
OCSB students aim to build better communities in Ottawa and beyond
OCSB students aim to build better communities in Ottawa and beyond
Community outreach has been a longstanding tradition in the Ottawa Catholic School Board (OCSB) and its educational leaders are noticing the positive effect of participating in altruistic initiatives on students' personal and academic development. Students are leading projects that work towards improving their surrounding neighbourhoods and the city as a whole through fundraising and other efforts such as food drives and clothing donations. They have also extended their reach globally to help others in developing nations. At All Saints High School, for example, students are currently raising $5,000 to construct a well in India through the Free the Children charity. "We should be able to build the well by the end of this year," said Brid McDonald, principal at the school. "The key is that all fundraising by students must go merely beyond asking family for money. It must involve students' ideas and initiative.
Students are creatively responding to the drive. One project involved selling ice cream — "2 scoops, 2 toppings, 2 dollars 2 help." Daniela Vitagliano, a student involved in the project, said she has gained a greater awareness of aid issues in other countries. "We learned children in other countries don't have the privileges that we have here. Being part of Free the Children really helped me to grow as a person. Even though I was just in grade 8, I learned that just a little bit can make a big change in the world. This also helped me to be more of a leader and to know more people in the school."
Fundraising also has the ability to create strong school spirit as students witness the immense results of their collective efforts and power to facilitate change as a whole. St. Paul High School has been travelling to the Dominican Republic to assist in a number of development projects for the past 20 years. This year, 11 students and two teachers made the trek in February to live with families and get a greater sense of daily life through visiting a sugar cane plantation and participating in various activities in Santo Domingo, the country's capital. They were also instrumental in building La Pequena Escuela San Pablo, ("the little school of St. Paul") which had been established four years ago.
"It's a prep school for kids who live in the less fortunate area of the city," explained Bill Barrett, St. Paul's principal. "These would be kids who, because of poverty, would not be able to get into the regular public school system because they don't have the money to pay for uniforms or supplies."
The students at La Pequena are also taught appropriate classroom behaviours, such as listening to teachers, sitting at a desk and following rules. Generally aged 5 to 8, they are also taught basic literacy skills. After being evaluated by their teacher, the decision is then made to allow them to progress to public school. Since last year, many have made significant strides and seven of them will now attend formal public school next September.
In the first two years of the project, St. Paul High School generated funds for the construction of the one-room school house, which was built by local labourers. Last year, their fundraising efforts (which involved a wine and cheese social with live and silent auctions), were directed towards covering the teachers' salary once the school was formally opened. Now, each home room at St. Paul's has adopted a student at La Pequena Escuela San Pablo to provide money for a school uniform, basic supplies and shoes at a cost of approximately $100 per child annually.
"We see a huge awareness in our students for what they have in their own families and a bigger awareness of other kids in the world and how they live," added Barrett. "In the wider school community, the kids talked about being appreciative of what they have right here. Most say they stopped taking things for granted, even school!"
All Saints High School has also contributed to aid in the Dominican Republic by collecting medical supplies, footwear and other various needed items. In addition, it set up a $2,500 scholarship to be awarded to a promising Dominican student. On February 18, All Saint's students participated in a commissioning ceremony prior to travelling to the country.
"They lived and worked with the people in the Baytayes sugar plantation communities," explained McDonald. "In a local orphanage, our students did gardening and cleaning. From past experience, we know our students are deeply affected by this and they give their free time to present to both teachers and students about their experience upon their return."
Additionally, All Saints High School ensures it supports its sister school, St. Elizabeth Elementary School located here in the Capital, to develop community and sharing.
"We work hard to achieve academic excellence, but equally important is providing students with opportunities in a Catholic caring community to build leadership and civic responsibility," she added.
This year, they took the younger students to skate on the canal, where they received a toque with an original All Saints/St. Elizabeth logo. Through Lids for Kids, they also donated ten garbage bags of gently use hats and mitts. In previous years, they collected skates and helmets as part of the Learn to Skate program run by the hockey and leadership students for grades 4 to 6 at St. Elizabeth's.
"Over the years we have received wonderful thank you notes from the elementary students and have had positive feedback from our own students," said McDonald. "This is a partnership of mutual caring between our two schools. Each year the activities may change, but the gift of sharing talents continues to enrich the lives of the students."
Recommended Articles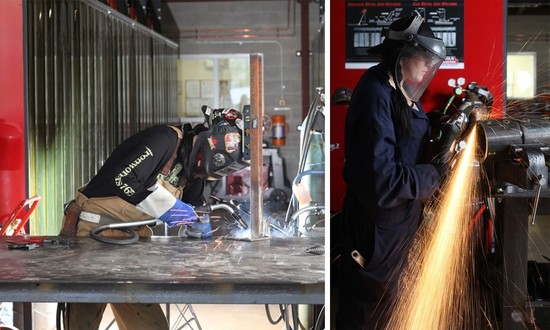 It might make a feminist linguist cringe, but the title "journeyman" is one most women in the tr...
Read full story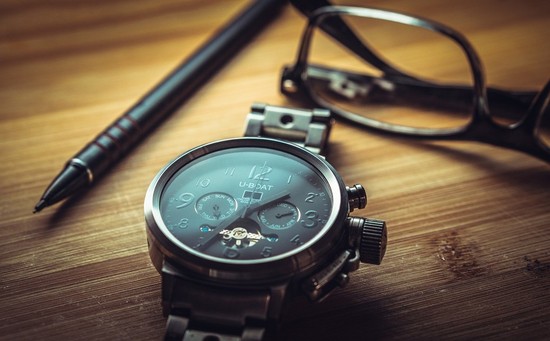 As of September 2017, Saint Paul University will be the first Canadian university to have an entire...
Read full story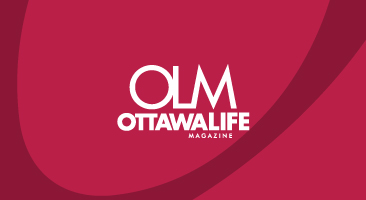 Essilor, the world leader in ophthalmic optics, recently launched Crizal UV, a clear eyeglass lens o...
Read full story
Comments (0)
*Please take note that upon submitting your comment the team at OLM will need to verify it before it shows up below.