Best Picks
OLM Holiday Gift Guide 2017: Gifts for Him
OLM Holiday Gift Guide 2017: Gifts for Him
The holidays are fast approaching and OLM wants to make sure that you're prepared for the gift-giving season! Looking for the perfect gift for a loved one? We've got you covered with a roundup of some amazing products that they're bound to love!
Under Armour- UA Sportstyle Woven Bomber
Don't let weather get in the way of your next workout! This fitted bomber jacket is made of a stretch-woven fabric and features UA Storm technology to repel water, without sacrificing breathability. A mesh lining increases breathability, while zipped hand pockets and an internal phone pocket keep your belongings safe.
Shop Locally for the Latest Trends at Stroked Ego
Located conveniently downtown, just a short stroll away from the Rideau Centre, is the perfect shop for the fashion-conscious gentleman. Stroked Ego carries everything from high-end skin care products, to denim, accessories, and underwear, and is bound to have the perfect something for your loved ones.
Not sure what to get? Why not gift them with a monthly subscription of everyday necessities? Stroked Ego offers two monthly clubs that can be tailored specifically to the recipients' preferences and hobbies. The Underwear of the Month Club sends out a new pair of underwear each month, whereas the Sock of the Month club sends them not one, but two awesome pairs of sock each month. Both Month Clubs come in three, six, and twelve month subscriptions.
Check them out online, or in-store at the second floor of 131 Bank Street.
BIC Flex5 Hybrid Razor
Introducing the new BIC Flex5 Hybrid razor: a combination of five refillable cartridges with the convenience of a disposable five blade razor. The blades individually adjust to the contours of your skin, while a lubricating strip enhances glide for a smoother, ultra-close shave. Perfect as a stocking stuffer, each pack comes with a handle with a weighted Balancing Sphere, and four disposable razors.
Available at major retails across Canada.
InGear autoXscape
It never hurts to be prepared for the worst. While the chances of you needing to escape a dangerous situation in your car are slim, InGear autoXscape has got your back in preparing for extreme situations. This vehicle-mounted flashlight is made of military-grade waterproof aluminum that can be used in three different situations when needed. An integrated high-carbon steel cutter helps you slash through jammed seatbelts, and two steel window punches let you quickly and reliably break through side windows in life-or-death situations. Finally, the high-powered flashlight includes an SOS mode to signal for help or find your way in dark situations. Always be prepared for the worst with InGear autoXscape.
DAZN
Shopping for a sports lover in your life? Canada now has a new sports streaming service! Now you can watch sports whenever and wherever with DAZN (pronounced "Da Zone"). DAZN lets you stream live or on-demand games, rewind or fast forward to review plays, all without any commercials. NFL fans can expect great coverage of American football games, while fans of other sports can look forward to streaming pro-soccer, tennis, hockey, on up to two different devices at a time at full HD quality!
Starting at just $20 a month, or $150 annually, a subscription to DAZN is a perfect and affordable gift for any sports fans in your life!
Schick Gift Set
Give the gift for a close, comfortable shave with the Schick Hydro® 5. Available in an affordable gift set this holiday season, the Hydro® 5 features a five-blade razor with a gel reservoir that keeps your skin hydrated with each shave and ready for whatever winter might bring. Also included in the set: a pack of two Hydro® 5 refill cartridges, Edge® 5 Sensitive Skin shave gel, and an 11-in-1 multitool.
Available at Walmart for $14.95.
Motorola Z2
Make the most of your smartphone with the Motorola moto Z2 Play. The Ultra-thin phone features the latest in smartphone technology without limitations. The moto Z2 Play gives you up to 30 hours of battery time, plus recharge times are a breeze thanks to TurboPower™ charging. Take your moto Z2 Play beyond being just another smartphone and upgrade it with Moto Mods™. Designed to easily connect to your phone with a simply click, you can transform your phone into a speaker, mod it to project photos and video, or even boost your battery life by up to 20 hours!
You can read our full review here.
PRORASO Beard Grooming Kit
A good beard deserves good upkeep. This Christmas, why not gift a bearded loved one with the PRORASO beard Grooming Kit. Founded in Florence, Italy in 1948, PRORASO has been a beloved brand for generations of barbers and dandies all over the world. Ideal for men with sensitive skin or wiry beards, the kit contains a bottle of Wood and Spice shaving oil, which is designed to soften and protect the beard, a beard shampoo to get rid of impurities while leaving a luxurious scent, a beard comb, and a mini-comb and firm-haired brush for keeping the mustache in tip top shape.
Available at Shoppers Drug Mart locations across Canada for $34.99.
Reebok Floatide Run Ultraknit
Make your next step count with Reebok's Floatide Run Ultraknit running shoes. With a stylish low-cut design and light-weight midsole, experience true freedom of movement cushioned to perfection to decrease impact and increase comfort. The knitted upper is seamless allows your feet to breathe and moulds to your feet for added comfort. Available in an assortment of colours in both men's and women's sizing.
Under Armour ColdGear® Reactor Hybrid
Discover the perfect balance of warmth and mobility. Under Armour's ColdGear® Reactor Hybrid jacket is designed to adjust your temperature to your activity level. A unique quilting pattern traps heat, but also allows for airflow to cool you off and prevent a sticky, stifling feeling when it gets too warm. UA Storm Technology also repels water to keep you warm and comfortable in unpredictable Canadian winters. There's a reason why this jacket is a best seller.
Recommended Articles
The holidays are fast approaching and OLM wants to make sure that you're prepared for the gift-giving season! Got someone in your life who lives for food? We've got you covered with a roundup of some amazing foodie products that they're bound to love!
Read full story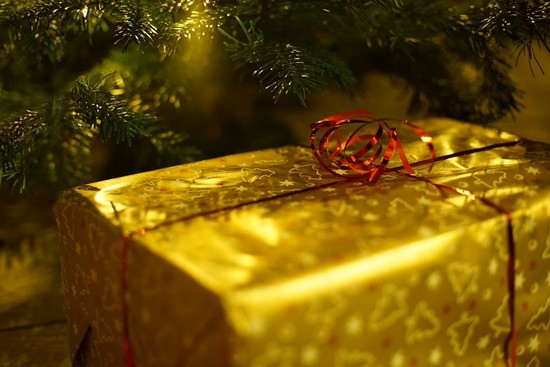 Finding the perfect holiday gift for your loved ones can be a difficult task! OLM is here to help wi...
Read full story
What better place to keep your festive bevy toasty warm then inside one of this new stainless steel thermal bottle from Starbucks and Stanley?
Read full story
Comments (0)
*Please take note that upon submitting your comment the team at OLM will need to verify it before it shows up below.