OLM Pet of the Week- Meet Whiskey
It's time for this week's Pet of the Week and we're excited to introduce you to this single boy who's looking for some female company. Meet Whiskey, a sweet boy who is up for adoption through Ottawa Pet Rat Rescue.
Whiskey was given a new chance at life after he was transferred into the OPRR's care from the SPCA where he was given only a few days to live. He came into the rescue with some serious hormonal problems which the rescue quickly solved by taking him to the vet and having him neutered. Over the span of three weeks, Whiskey has gone from a boy who liked to bite, to one who loves snuggles and being carried around. He even comes when called and has no issues with being picked up! This sweet boy is looking for a home with two or more female rats, as he has a lot of trouble making friends with other males. He can also be adopted with any of the females listed on the OPRR site.
If you're interested in meeting Whiskey, or any other of their adoptables listed on their website, please feel free to contact Ottawa Pet Rat Rescue through their site, where you can also find their adoption application form. Ottawa Pet Rat Rescue is also found on Facebook, and Twitter.
If you aren't able to foster or adopt but want to support Ottawa Pet Rat Rescue, you can donate on their site here, or purchase one of their adorable 2017 calendars! All of the donated funds will go right back towards vet costs, food, fabric, and bedding to help more rescue rats.
About the Rescue: Ottawa Pet Rat Rescue is a registered non-profit organization dedicated to raising awareness and sharing information on pet rats. They are involved in rescuing, fostering, and finding forever homes for their pet rats. They advocate adoption over purchasing from a pet store or breeders, as the supply of rats far exceeds the demand, and the conditions at commercial breeders who supply pet stores with their rats are inhumane.
---
OLM Pet of the Week is a weekly segment on our site which showcases adoptable pets in our Capital. Each week a new pet will be featured in order to help them find a loving forever home. Any Ottawa-based animal rescue interested in having an adoptable pet featured can email isabel@ottawalife.com.
Recommended Articles
For the week leading up for National Adopt a Shelter Pet Day, we have partnered with Freedom Dog Rescue and Bad Tags to showcase a different adoptable dog each day this week! Special thanks goes out to Bad Tags who generously supplied FDR with beautiful custom tags with the Freedom Dog logo on the back. You can read more about them here, and check out their funky tags on their here to set your pet up with some sweet collar bling! Today we want you to meet Annie, a sweetheart who was rescued from the streets of Punta Cana, Dominic Republic!
Read full story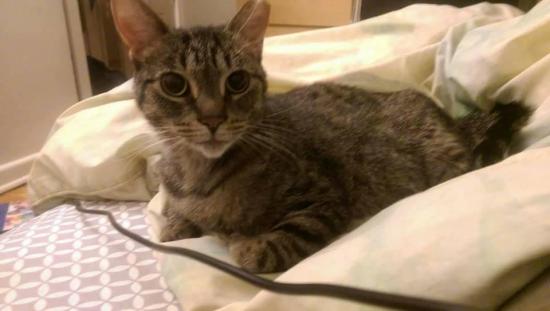 It's time for this week's OLM Pet of the Week! This week we want you to meet a sweet girl who has been shown what a loving life the indoors life can be! Meet Panmure, a female domestic short-haired kitty who is estimated to be about two-years-old. This little lady was originally a part of a Trap, Neuter and Release (TNR) program run by Ottawa Stray Cat Rescue, where feral cats are trapped and fixed to prevent reproduction, before being released again. After being spayed however, she began showing signs of affection to her TNR foster, and thus was brought inside to begin her new life indoors with a loving family. Panmure is now ready to spend the rest of her life with a loving forever family, and is up for adoption with Ottawa Stray Cat Rescue.
Read full story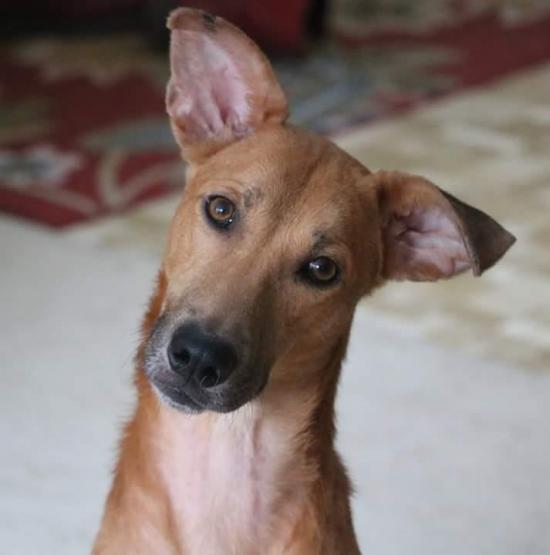 This week's OLM Pet of the Week has the cutest set of ears we've ever seen! This week we want you to meet Chico, a 1-year-old potcake who is looking for a forever home with the help of
Eastern Ontario Potcake Rescue
. Chico was rescued from Roatan in pretty rough shape by a EOPR rescuer. He was extremely thin and covered in sores. Thanks to the hard work of the Roatan Animal Shelter, Chico has made a full recovery and officially moved to Canada after a month in their care.
Read full story
Comments (0)
*Please take note that upon submitting your comment the team at OLM will need to verify it before it shows up below.