OLM's Favourite Toboggan Hills for 2016
All photos by Sofie Sharom. 
Nothing says winter like snow spray in your face, wet socks in your boots and a big smile from ear to ear. Whether you use a snow tube, crazy carpet, GT, old fashioned wooden toboggan or even a cafeteria tray, it's official - sledding season has arrived. With numerous hills of all shapes and sizes in virtually every icy corner of the city, there is a hill for everyone here in the Nation's Capital. From steep hills with man-made jumps, to long relaxing rides perfect for families and first time sledders, there is a white fluffy mound waiting for you this winter. So pull out the snow pants, fill your thermos with hot chocolate and embrace winter with some of the city's finest tobogganing hills.
1) Mooney's Bay Park
Neighbourhood – Mooney's Bay
Parking – Yes, at the nearby Terry Fox Facility
Lit – No
This is a good sized hill with multiple areas to sled. Depending on the time of day there may be some learn-to-ski groups on the west side of the hill; however there are always at least 2 sides free. Cross country skis are available to rent at the nearby Terry Fox Facility, so it's a great place to enjoy a full day of winter activities. If you're sledding down when the ski trails are popular, be sure to time your decent carefully.
2) Carlington Park
Neighbourhood – Carlington
Parking – Yes, at the base of the hill at J.A. Dulude Arena
Lit – No
Here is a large hill where you can catch some high speeds. If you aren't comfortable with a possible wipe out, start your first run midway up. Watch out for the man made jumps and small moguls geared towards the amateur snowboarders. They are most obvious on the right side of the hill, but are also sneakily camouflaged over the top bump.
3) Arboretum at Dow's Lake
Neighbourhood – Dow's Lake
Parking – Closest legal parking is at the Agriculture and Food museum across the street, or at the Dow's Lake parking lot, a 10-15 minute walk from the hill.
Lit – No
This is not an "official" City of Ottawa Hill, but this location offers some great runs from long and smooth to sharp and steep. The view from the top of the hill is worth the trip itself. Nearby walking paths through the arboretum are worth taking advantage of, as the area is stunningly beautiful in the winter.
4) Lansdowne Place
Neighbourhood – The Glebe
Parking – Yes, paid underground parking is available at Lansdowne Place
Lit – No
The hill at Lansdowne place offers great views of Lansdowne Park stadium (home of the OttawaRedblacks), Aberdeen Pavilion and the nearby Rideau Canal Skateway. Short but steep and with a long
run off, this hill is great fun for people of all ages. There is also an outdoor skating rink nearby so don't forget your skates!
5) MacDonald Gardens Park
Neighbourhood – Lowertown
Parking – Yes, street parking is available nearby
Lit - No
MacDonald Gardens Park boasts a great small hill in a central location that's perfect for young children and first-time sledders. A beautiful stone gazebo tops the hill, making for a very picturesque wintery landscape. Ten points if you can see parliament from the top!
6) Green's Creek sledding hill
Neighbourhood – Gloucester
Parking – Yes
Lit – Yes
This is a large city hill with a variety of slope levels and no obstructions, so slide without worry. Hay stacks at the base of the hill are in place to stop the speed demons.
7) Conroy Pit
Neighbourhood – Greenboro/Hunt Club
Parking – Yes, in the small parking lot at the start of the trail, or along the main road in.
Lit – Yes, from 4-10 p.m.
From the parking lot it's about a 15 minute walk to the hill, along a picturesque trail. Take note that thispath is also an official off leash dog area, so if you don't like dogs leave this hill off your list and if you bring kids, watch out for the yellow snow. This location also offers over 18km of great winter hiking, snowshoeing and cross country trails, so if sledding isn't for you, veer off onto one of the peaceful wintery trails.
Got a favourite hill? Let us know! Tweet us @ottawalifers or use the hashtag #myottawalife on Instagram.
Recommended Articles
Lotus Aroma is an eco-friendly industry leader who promotes sustainability with unparalleled integrity backed by a rigorous manufacturing process under the highest standards – GMP.
Read full story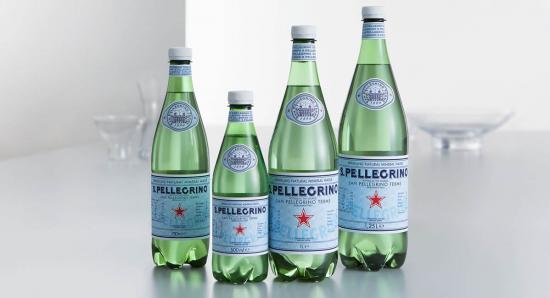 If you're looking to add a gourmet touch to your meals this season, consider elevating your beverage pairings.
Read full story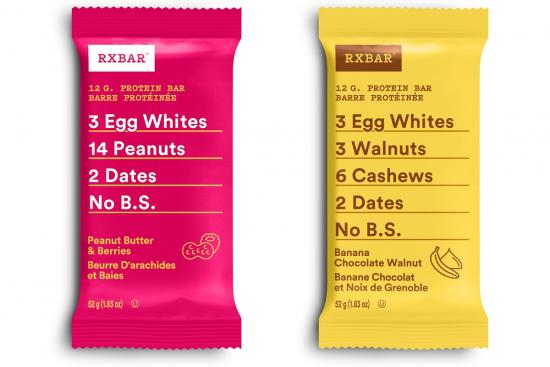 Available at Whole Foods, these are the perfect pick me up, great for kids and adults alike!
Read full story
Comments (0)
*Please take note that upon submitting your comment the team at OLM will need to verify it before it shows up below.