Top Stories
Top doctors have different views on masking ahead of "Kraken" surge.
Top doctors have different views on masking ahead of "Kraken" surge.
After nearly three years, masking has become a thing of the past for most Ontarians, but according to some doctors, we're not in the clear yet.
In December, Ontario's Medical Officer of Health, Dr. Kieran Moore, ruled out another mask mandate unless Covid drastically changed and started skirting the protections offered by vaccines or if there is a serious surge. The province's top doctor also said he believes that the spike in other viral illnesses was due at least in part to masking mandates. He further stated that as a result of prolonged masking, children were not exposed to normal airborne pathogens, leading to weakened immunity.
With the new "Kraken" Omicron subvariant set to become the most dominant strain of the coronavirus, Moore may have gotten more than he bargained for, as Kraken is highly contagious and can evade protection from vaccination, especially for those whose vaccinations are not up to date. According to a Scientific American article, the newly discovered variant will, on average, be transmitted to 1.6 other people per instance of infection.
The Covid-19 pandemic may not be front and centre in the minds of Ottawa residents, but the city still averages two Covid-19 deaths a week and recently hit the grim milestone of 1000 confirmed Covid-19 deaths. But, the nation's capital has suffered far less loss of life in the last three years than other cities of the same size. In contrast, most American cities with over a million people reached a thousand Covid deaths by the end of 2020.
With the new Kraken subvariant, concern is growing about a new spike in Covid cases. Some emergency room doctors and school board trustees in Ottawa have called for a return to masking. This recommendation, along with those of other medical professionals, is a sign that the nation's capital, like the rest of the province, is not in the clear.
Before Christmas, the newly appointed Ottawa Public Health board met for the first time. The city's top doctor Vera Etches stopped short of calling for a renewed mask mandate but asked citizens to continue masking as a way of being considerate of the old and the sick while also asking residents to open their windows a crack while gathering in indoor spaces. In contrast to Dr. Moore, Dr. Etches emphasized that masking may prevent sickness, including Covid and RSV.
Ottawa Public Health continues to push this same message on its Twitter page. They state that citizens should stay home if they are sick, practice handwashing, wear masks in crowded outdoor and indoor spaces, and clean surfaces regularly. The city also is encouraging residents to get their Covid-19 booster shots.
It seems likely that the Kraken will lead to a spike in cases, but if people take precautions and are immunized, we can avoid the explosion of cases across the province experienced during the 2021-2022 holiday season.
If Kraken cases do rise in Ottawa, the city's top doctor may encourage a return to masking. Still, it is unlikely that provincial mandates will be reintroduced as throughout the pandemic, Dr. Moore has generally aired on the side of caution.
---
To book a Covid vaccine appointment, visit www.ontario.ca/book-vaccine/ or call the Provincial booking system at 1-833-943-3900.
Recommended Articles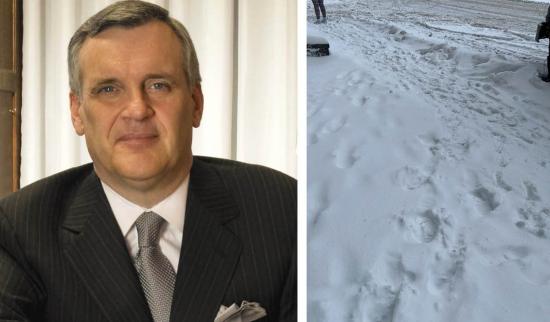 I can safely speak for the PWD community by saying thank you, Mr. Onley, for everything you did to give PWD a voice and bring awareness to wheelchair accessibility.
Read full story
With plans for a state-of-the-art soundstage in the city, a growing pool of trained workers for crews, and a thriving indie filmmaking scene, could Ottawa be poised for the big time?
Read full story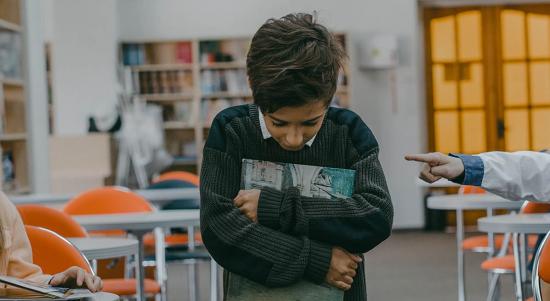 Reasons for school refusal may be unclear, multifaceted, and confusing. Some kids have a multitude of reasons why they don't want to go to school, while others have no identifiable concern at all.
Read full story
Comments (0)
*Please take note that upon submitting your comment the team at OLM will need to verify it before it shows up below.