Travel
Orlando — MORE THAN JUST MINNIE AND MICKEY
Orlando — MORE THAN JUST MINNIE AND MICKEY
When you think of Orlando, visions of Mickey and Minnie — or some other Disney characters — likely jump into your head. There is good reason for that of course, and there is no question that Disney is a lot of fun and will bring out the kid in everyone. However, the reality is there is a lot more to Orlando. In fact, it is everything else that is there that makes Orlando a fantastic destination. We stayed and played on iDrive. It is one large playground from end to end.
Here are few ideal places to visit that we don't have at home:
TheI-Drive 360 is a stunning complex with shopping and restaurants. There are three great destinations in here to visit. First is the 400-foot-tall observation wheel called the Coca Cola Orlando Eye which towers over the local landscape and you can see as far as the Kennedy Space Centre on a clear day. Madame Tussauds Orlando showcases movie stars and historical figures in wax. Madame Tussauds is a fascinating place and the quality of the wax sculptures as an art form will impress. SEA LIFE Aquarium is a great way to see aquatic life, including a 360-degree experience with sharks and other marine life swimming around you.
Wonderworks is an absolute must-visit location. It brings science alive and makes it real for kids. There are a few locations across the U.S. and they are incredible exhibits for people of all ages. The building is upside down and hard to miss. It features more than 100 hands-on interactive exhibits. Kids can experience virtual reality and rock climbing as well as design and ride their own roller coaster. You can lie on a bed of 3,500 nails, or make the largest bubbles you have ever seen. Learn about electricity, space, hurricanes, and earthquakes in a way that brings it all to life.
A visit to Orlando without seeing
Universal Orlando Resortwould be a mistake. It is expensive, yes, but the fun and long-lasting memories make it all worthwhile. The Harry Potter world exhibit alone is worth the trip. You can walk along Diagon Alley that has the stores from the books and all the characters. The multi-dimensional thrill ride, Harry Potter and the Escape from Gringotts is absolutely breathtaking and truly mind-blowing and worth the wait, which you will have to endure. There are other smaller roller coasters – minus the multi-media experience – and you can take a ride on the Hogwarts Express. Battling Aliens on the MEN IN BLACK and TRANSFORMERS ride is out of this world as well. Visit Springfield with the Simpsons. Its ride is, as you might imagine, hilarious, entertaining and surprisingly exhilarating. Universal is major sensory overload and overwhelming, but in a good way.
The Hyatt Regency Orlando is a fantastic place that is central and is conveniently located on International Drive. The hotel is massive and it's across the street from the Convention Centre (which reportedly is the second largest in the U.S.). You'll see a lot of business people roaming around but it is also a great spot for families. You will not find better pools than those at the Hyatt Regency Orlando. They are massive and can accommodate both kids and adults. There is also an incredible lap pool for anyone looking to exercise — it is the largest I have ever seen in a hotel. The poolside canteen is a great place to eat and has healthy options. Inside, you can't go wrong eating at Urban Tide.
Orlando is not located on water, so frolicking about in the ocean is not an easy option. If you want more than just hotel pools, you can hit Aquatica,SeaWorld's waterpark. It has 36 slides, six rivers, lagoons, wave pools and fake beaches. The slides are a blast. The signature attraction, Dolphin Plunge, shoots riders down 300-foot clear tubes into a crystal-blue lagoon filled with black and white Commerson's dolphins. Also be sure to check out the free-fall waterslide, Ihu's Breakway Falls – Orlando's only multi-drop tower slide of its kind. It is a major rush.
Want authentic? Then head to Wild Florida Airboats &Gator Park. It is a great way to see a bit of real Florida. It is a nice drive to get there and you can experience the Everglades on an airboat. You will see alligators, eagles, herons as you glide on top of the water. Stick around and check out the various animals in their gator and wildlife park. Grab a bite in their canteen. It is a memorable experience for the entire family.
Explore:
When travelling with kids, a hunt for the best desserts is always a fun endeavour. You get to see more of a city and discover great neighbourhoods you might otherwise miss. While the Protuguese bakery/restaurant, Amor em Pedacos, on iDrive is the ultimate, there are many other bakeries to check out. Here are some other top places in Orlando:
P is for Pie is located in Audubon Park Garden District on Corrine Drive. The entire area is known for its culinary experience, so you can't go wrong.
Be sure to wash down your goodies at the nearby craft-beer bar, Redlight Redlight Beer Parlour. It is a unique bar to say the least and a real find. There are 24 draft handles and more than 300 bottled beers from around the world. In short, it is a beer lover's paradise and these guys take beer very seriously, winning a bunch of awards. They are craft sodas available for the kids.
The Blue Bird cupcake bakery is another must-stop shop on Corrine. Also head to Cousins Cookies in the College Park neighbourhood. It is a trendy neighbourhood with loads of quirky shops. Cousins Cookies is a heartwarming shop dressed up all in pink.
These are just a few options to experience in Orlando without any sightings of Olaf, Anna or Elsa from Frozen.
Orlando is a vibrant city. You can have your tourist experience for sure but don't stop there because there is a fantastic vibe to the city with lively neighbourhoods.
One trip here is not enough.
Recommended Articles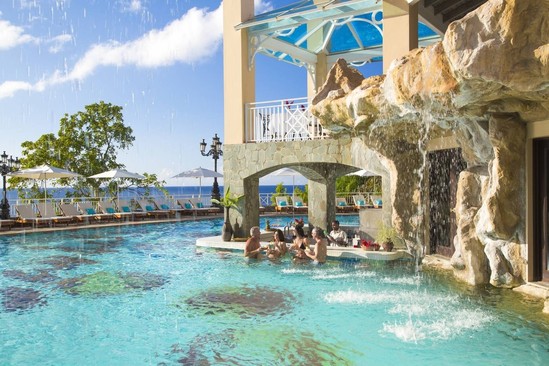 By: Mona Staples Images Courtesy of: Sandals Regency La Toc Golf Resort & Spa, Sandals Res...
Read full story
This cosmopolitan enclave is peppered with fun-filled entertainment, dazzling nightlife, and sumptuous cuisine. Let's explore Ottawa!
Read full story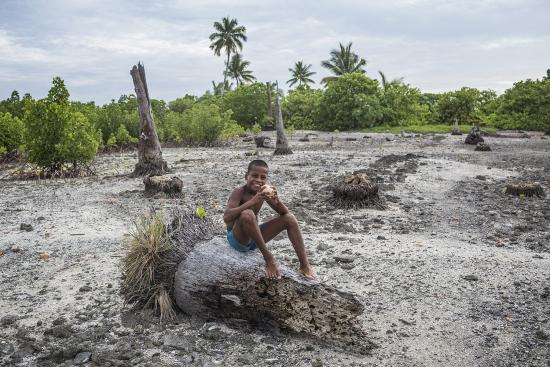 If you're looking to do something different this season or want to escape the madness and avoid all the work that comes with hosting parties, here are four places you can go — both near and far — to get away from it all.
Read full story
Comments (0)
*Please take note that upon submitting your comment the team at OLM will need to verify it before it shows up below.