Business
Ottawa-based Growcer wins Invest Ottawa SheBoot pitch competition and major investment
Ottawa-based Growcer wins Invest Ottawa SheBoot pitch competition and major investment
PHOTO: Courtesy Syntax Strategic
Ottawa-based entrepreneur Alida Burke secured a huge win at the SheBoot pitch competition, taking home the top prize of $150,000 in investment to grow her company, Growcer.
"As a recent graduate of the IO Accelerator program, we are very grateful to have participated in the SheBoot cohort this year," said Alida on the heels of this win. "The experience has been great, and it is generating new opportunity."
Alida is the Co-Founder and Chief Operating Officer of Growcer, an industry-leading Canadian agri-tech firm that helps communities grow fresh, hyper-local produce year-round through its hydroponic modular farms. As a student at uOttawa's Telfer School of Management, during a school trip to Iqaluit, Nunavut, Alida and co-founder Corey Ellis developed the idea to create durable, containerized modular farms to grow food indoors in any climate.
Growcer helps communities successfully grow fresh produce year-round, from the arctic to the desert. The 40-foot hydroponic container farms are 100% designed and built in Canada with a 30-year lifespan, and they supply communities with nutritious produce without using soil.
"I am delighted this investment will help propel the scaleup of the Growcer, a Capital Angel Network portfolio company," said Jennifer Francis, Chair of the Capital Angel Network, Director of the Board for Invest Ottawa and Bayview Yards, and SheBoot Co-Founder. "This Ottawa startup is increasing food security in regions across North America, including Canada's Indigenous communities. It is a high-growth firm delivering a triple bottom line with economic, social, and environmental impact."
Over the past six weeks, Alida was part of Invest Ottawa's second cohort of SheBoot, an intensive, investment-ready bootcamp designed by women founders and investors that prepares 10 women entrepreneurs to secure investment.
ABOVE: Designed and built in Canada, the 40-foot hydroponic container farms help communites grow fresh produce year-round. (PHOTO: ashleystgermain.ca)
"We value the tremendous support provided by the mentors, fellow founders, and the SheBoot and Invest Ottawa teams through this program from the moment we were selected in June," said Alida. "It builds on more than five years of collaboration with Invest Ottawa. We will invest the $150,000 prize in our growth as we scale our company. We are excited to build on the traction we have established and drive our future expansion."
SheBoot harnesses the collective expertise and resources of the Capital Angel Network and Invest Ottawa, and more than 50 Ottawa women business and tech mentors, investors, and champions.
"It is truly powerful collaboration," said Julia Elvidge, Director of the Capital Angel Network, Advisor for Invest Ottawa, and SheBoot Co-Founder. "We are driven by a shared objective: to help more women founders acquire the capital they need to scale strong, sustainable companies."
Alida's connection to Invest Ottawa runs deep. Building on five years of cooperation with Invest Ottawa, the Growcer recently graduated from the IO Accelerator Program. This comprehensive venture development program helps startups go next-level to achieve product-market fit and position for scalable growth. SheBoot is an ideal complement, and a critical part of Invest Ottawa's Venture Development program suite.
Alida delivered her winning pitch on the stage of AccelerateOTT, the flagship entrepreneurship conference hosted by Invest Ottawa, where hundreds of online participants cheered on the 10 women founders as they vied for a total $200,000 in investment from 20 women angels.
While Alida and Growcer took the top prize, Vanessa de Waal took home $50,000 and second place for Flöka, an Ottawa-based company that has helps lifestyle-focused practitioners scale data-driven, preventative care. Crowd Favourite honours went to Simone Godbout and Nadia Ladak for Marlow, a company that designs and sells menstrual products and lubricated tampons on a subscription basis through an e-commerce channel.
Sonya Shorey, SheBoot Co-Founder and Vice President of Strategy, Marketing and Communications for Invest Ottawa and Bayview Yards, has a strong vision for the future.
"We aim to support the first woman-owned-and-led $100 million company in Canada's Capital and help build a robust pipeline of many more to come," she said. "Our 2021 pitch winners are helping to realize this vision. These leaders are creating impactful solutions for global markets, opportunities, and challenges. We are excited to expand our collaboration and help catalyze the growth of these firms and all participating companies in SheBoot."
Recommended Articles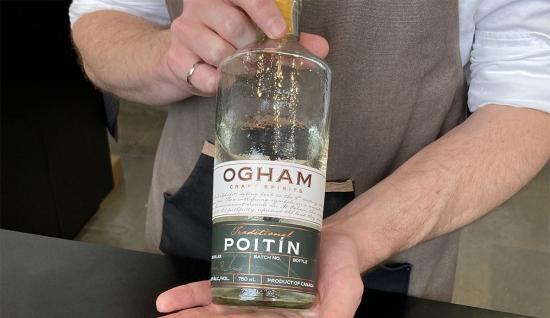 Ogham Craft Spirits is a great place to try a locally produced craft drink with some friends or take the guided distillery tour and tasting session.
Read full story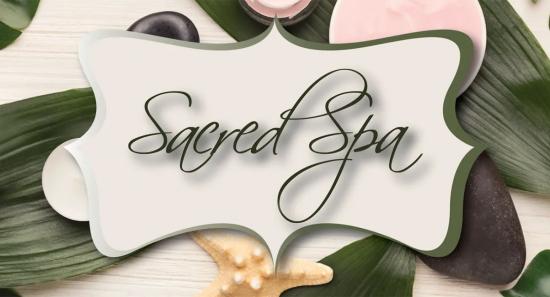 From teenage girls and boys combating acne to middle-aged women starting anti-ageing to women in their sixties looking for a fresh glow, Annamaria is making confidence affordable and available to everyone
Read full story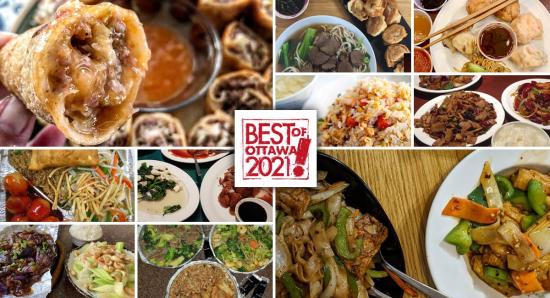 After over 20-years writing about life in Ottawa, we think we have a pretty good idea of the best of what this city has to offer. Check, share and discuss #OLMBest every week!
Read full story
Comments (0)
*Please take note that upon submitting your comment the team at OLM will need to verify it before it shows up below.