Arts & Events
Ottawa country rocker Joe Robert: "Open Field 92" — where it all started
Ottawa country rocker Joe Robert: "Open Field 92" — where it all started
Joe Roberts' single, Open Field 92, drops February 12th. We sat down with him to talk all things family, music and where he wants country music to take him.
---
Ottawa Life: Hi Joe! Thank you so much for sitting down with us today! So tell me about your background, how you got into music and where it all started and why it's your passion?
Joe Robert: I was born in Italy in a town of 700 people, to a family of musicians. My parents and my brothers were already performing in the Italian provinces and other regions for private parties festivals and weddings. Ever since I can remember, music has always been part of my life. As a little boy I would listen to my parents singing and harmonizing in the front room while I was in bed, it inspired me so much. I received my first guitar at the age of three and as the years went by, I knew I needed to pursue my own career, someway, somehow. After watching my mom battle stage four cancer, I saw how music helped her get better and it motivated me to work even harder. Since making the decision to move to Canada, I've continued working on building my writing skills and playing in hopes to give me the chance to focus on the path I desperately want in music. My first debut single, "Open Field 92" will be available on all platforms February 12, 2021! To be honest, I'm beyond excited to finally achieve this milestone! After a year of struggles and delays with Covid, this awesome project finally came together with the help of some great people.
OL: Open Field 92 is your debut single. Tell us about the song and what inspired you to write it.
Joe Robert: Open Field 92 is the address of my home back in Italy. The song is inspired by the memories and the life experiences back home in Italy with my friends and family, and the longing to get out and experience the world but never forgetting where it all started. I feel that a song can touch anyone emotionally, especially when it comes to their past.
OL: How did the single come together? What finally brought it to fruition?
Joe Robert: This single came together with the collaboration of great people. My producer Jason Wilkinson (Artist Alliance/ Young Wild & Free Records and studios) and I struck up a great musical relationship during The ONE Artist competition, in 2019. He pushed me hard to work on things I hadn't focused on yet. His vision for my song helped me to put it all together. We pulled it apart and rebuilt it together, refining lyrics, structure and melodies. It was my first time working with a pro producer like this. I've learnt so much this last year and I'm extremely proud of the work we did together, the song sounds huge! Aaron Murray did an amazing job mixing this song as well, so talented. My brother Cristian played the bass guitar, big thanks to guitarist Mitch Mainville for the outstanding solo, Chad Studer was on the drums and Jason was on the keys and sugar pieces.The collaboration of all these amazing artists gave Open Field 92 the spark it needed to explode!
OL: Where do you see the road of country music taking you? What are your biggest aspirations in music?
Joe Robert: Country music has already taken me so many places and I'm blessed to be in the position I'm in. From here I believe it's going to take me everywhere. Honestly, I dream of one day walking on the stage at the Grand Ole Opry. And one day, I will.
OL: What artists do you like these days? What are your thoughts on the country music scene in North America and how you would like to contribute to it?
Joe Robert: I admire the performance and the professionalism of Luke Combs. He is a true dynamic artist that can write a helluva country song! I'd love to see the country scene brought back to where it used to be: more honkeytonk, down home, back-road country. I also love Dolly Parton. I'd also like to see more women in country music get their dues — let's open the doors for those new artists that deserve more. My contribution is to keep working hard, promoting and supporting local businesses and artists and keep on sharing my values of music.
OL: What is your advice to aspiring country artists?
Joe Robert: Believe in your dream, work hard, learn and be humble.
OL: Before we let you go Joe, can you fill us in on the slogan "Where It All Started"?
Joe Robert: Where it all started . . . While working on the single, Jason asked me about the song and what it truly meant to me. In a very heartfelt way, with the true feelings, my only way to express it to him was "its where it all started". Because every end, is the start of something new — Where it all started.
OL: Where can we find your song?
Joe Robert: "Open Field 92" is available on all streaming platforms including Spotify and Apple Music February 12, 2021. You can also visit my website www.joerobertmusic.com
Photo Regina Gianfagna
Recommended Articles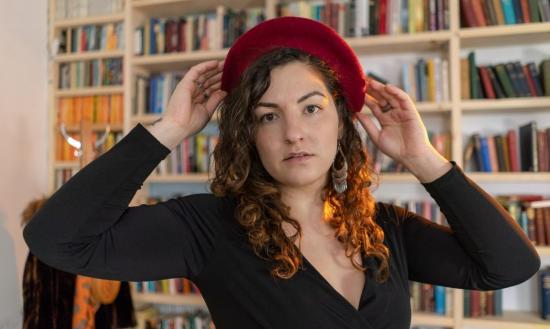 Tune in every Wednesday in February as Sophie D'Orleans sits down with emerging female artists from Ottawa.
Read full story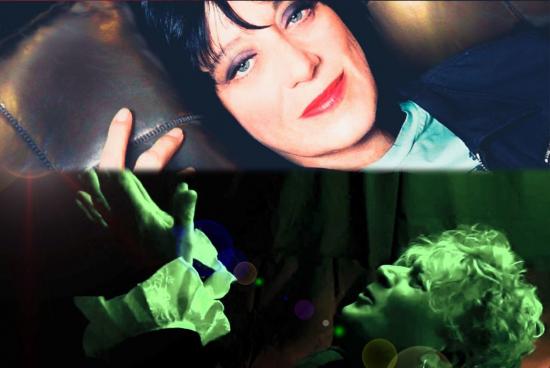 Legendary Canadian rock icon teams up with Ottawa artist on a new single about the pandemic
Read full story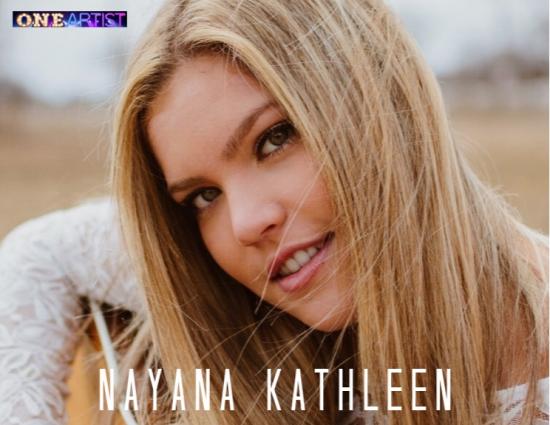 Comments (0)
*Please take note that upon submitting your comment the team at OLM will need to verify it before it shows up below.