Ottawa country star Nayana: Pretty Good To Be Here
Ottawa Life had the pleasure to chat with Ottawa's up and coming country star Nayana about her ONE Artist contest win and her debut single "Pretty Good To Be Here".
---
Ottawa Life: Hi Nayana! So good to have you here! How did it feel winning the Ontario wide ONE Artist competition? What were your thoughts on the contest and the prizes?
Nayana: I was shocked! I really gave it my all and was so proud of myself. I felt extremely excited and ready as ever to start my journey with Young, Wild & Free records! I got to meet so many incredible and kind people throughout my One Artist journey. I also got some awesome tips in bootcamp which definitely improved my performances. The whole atmosphere was any artist's dream. The first place prize was unlike any other and I feel so incredibly lucky to have won it. It was a once in a lifetime opportunity and I sure did take it! Getting to work with people who have been through a ton in the industry is a whole new ball game. You don't realize the amount of work that goes into getting to that next level. I know now that if I don't work daily on every aspect of my career, I'll stay stuck in the same place. The biggest thing I've learned is that talent is only part of the process. Without the hard work, every single day, I can't expect to get where I want to go.
OL: How do you feel about releasing your debut single? How did the song turn out? How was the recording process?
Nayana: I am as excited as ever to be releasing my debut single. After months of Covid-19 delays, it was like Christmas morning getting to hear the final produced version of "Pretty Good To Be Here". My producer Jason Wilkinson brought my song to life in ways beyond my imagination. It is the coolest feeling in the world to hear a song I wrote in my bedroom with my acoustic guitar, transformed into a full band production with background vocals and all! I had some wonderful musicians on the song as well, Jason Mowery from Nashville, who is Clint Blacks guitarist and fiddle player, played the Dobro and rhythm guitar, Dan Swinimer, who found and produced Canadian country stars Jojo Mason and Madeline Merlo, did the stellar back up vocals. Ottawa's guitar extraordinaire Mitch Mainville did the lead guitar work, an amazing drummer from the Ottawa region named Chad Studer did the awesome drum tracks and Jason did the acoustics, extra rhythm guitars, piano and bass. To say I'm blessed is an understatement, I am very proud of how it turned out and I can't wait for the rest of the world to hear it.
OL: Tell us about "Pretty Good To Be Here". What's it about? How does it compare to other female singles that are currently on the charts?
Nayana: "Pretty Good To Be Here" is a song that I wrote at a time when I felt so genuinely happy. These days a lot of people struggle with mental health and we all have our bad days and our sad songs.
I wanted to create something that could capture the joy and good times that life has to offer. Whether it's hangin' with your best friends, goin' on a road trip or fallin' in love, I hope people blast this song in their cars and at the top of their lungs scream "It's Pretty Good To Be Here".
To answer your other question, there are so many amazing women in country music and I'm thrilled to be able to release a single alongside them. We need more women on the radio, it's an uphill battle but we'll get there! We worked so hard on the song and the positive feedback has been overwhelming!
OL: What are your music plans for the next few months? Can we expect more music soon?
Nayana: I plan on getting back to the studio ASAP. I have a ton of songs written that I am super excited about and we have the next single picked already. I'm learning so much about the songwriting process and the behind the scenes work that goes into picking the right song and rewriting and rewriting until it's to that next level. You can expect more music in the next few months! Everyone is welcome to visit my website nayanasmusic.com for exciting news, updates and more.
OL: Where can we find your song?
Nayana: "Pretty Good To Be Here" is available on all streaming platforms including Spotify and Apple Music!
Photo: Sean Sisk
Recommended Articles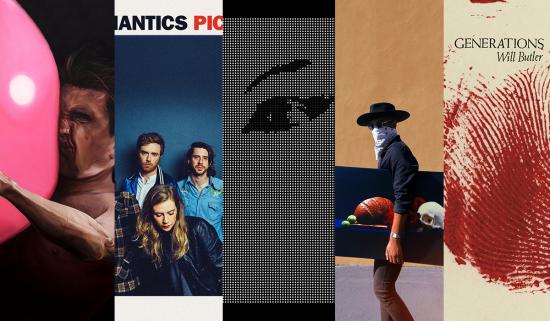 In our weekly music column, Owen Maxwell brings you five album reviews.
Read full story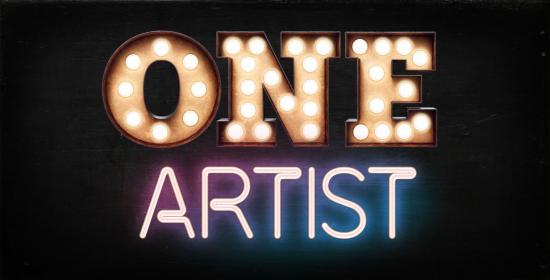 Open to all musical artist in Ontario, the debut season of The ONE Artist launches October 17, 2019. The Ottawa-based competition has a handsome prize package for the winning act!
Read full story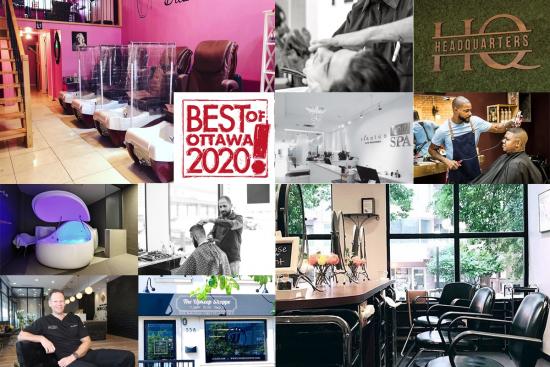 After over 20-years writing about life in Ottawa, we think we have a pretty good idea of the best of what this city has to offer. Check, share and discuss #OLMBest every week!
Read full story
Comments (0)
*Please take note that upon submitting your comment the team at OLM will need to verify it before it shows up below.